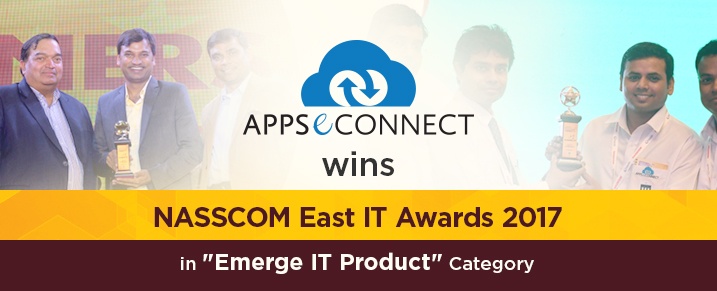 NASSCOM is a non-profit body for the more than 100 billion dollars IT-BPM industry in India. It was created in 1988 and from there on it has continued it's journey towards seeking trust and respect from varied stakeholders. At the NASSCOM East IT Awards 2017 which was held on 6th July in JW Marriott, Kolkata, APPSeCONNECT received the prestigious award in the "Emerge – IT product" category.
APPSeCONNECT has continuously evolved from time to time. We recently received a certificate from Microsoft which made us very proud. We received the "Certified For Microsoft Dynamics" Certificate. A lot of hard work and manhours are involved for this achievement. We would like to thank Microsoft first of all for recognition of our work and giving us altogether a new platform.
APPSeCONNECT is proud to receive the Great User Experience Award and Rising Star Award for the year 2016. With the overwhelming customer satisfaction, the product is always on the rise. We have always kept ourselves in line with technology and time for becoming the best integration platform in b2b world across the globe.