Service 4.0 with SAP S/4 HANA: The 2021 Convention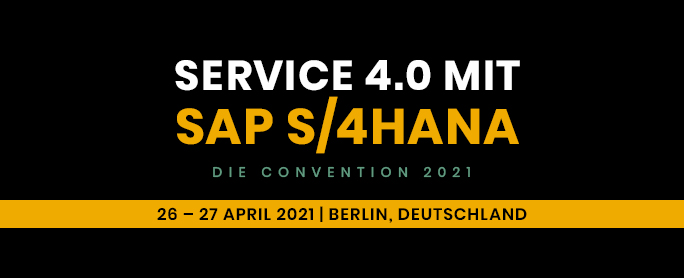 The two-day event of Service 4.0 with SAP S / 4HANA will be held from April 26th to 27th in Berlin. Participants will get access to key user reports from project practice, deep-dive workshops with leading experts of the industry along with the opportunity to network. 
The event will also highlight important topics like SAP ERP CS/PM, how to switch to the new S/4HANA service, what are SAP-Base mobile field service solutions are available, their differences, graphics deployment planning, how sub-contractor can be integrated through service portals, entry scenarios for predictive maintenance and much more.