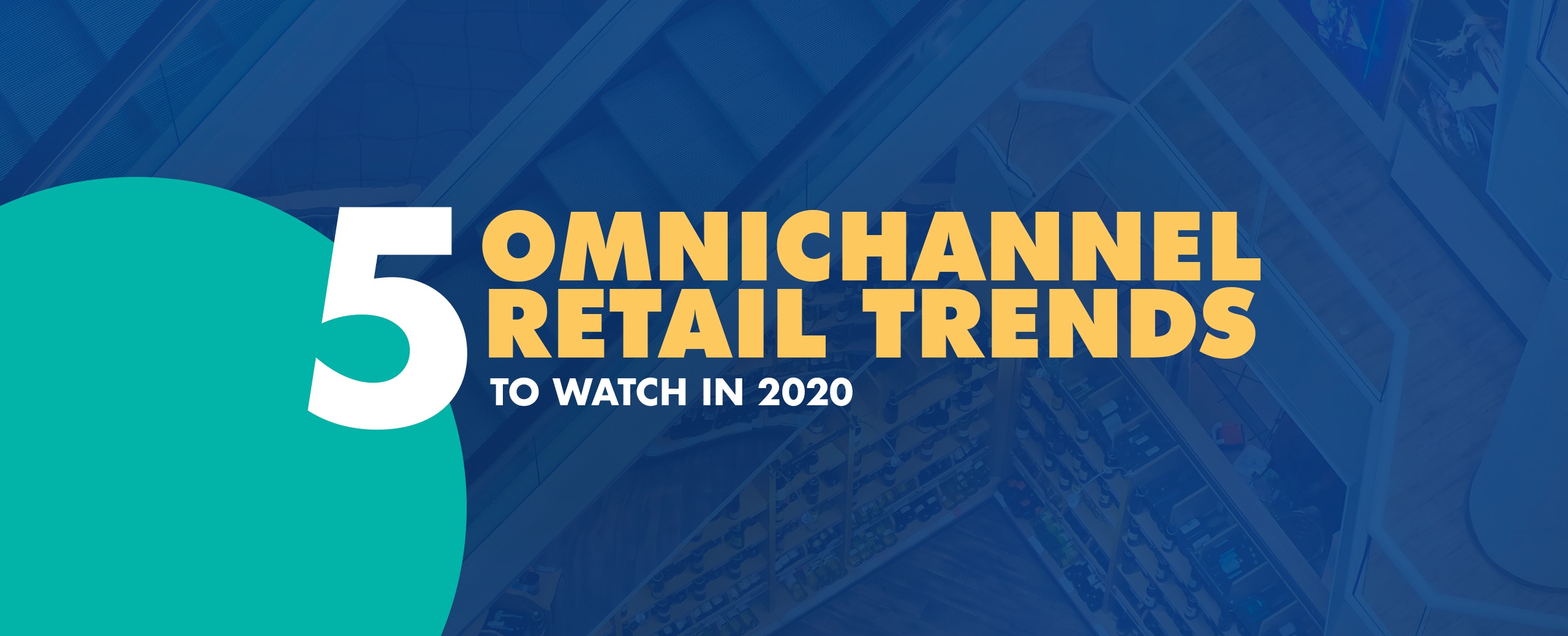 Omnichannel essentially means a business providing the company a platform that would allow them to both physically go to the store and purchase a product or simply order it using an e-commerce platform. It's a unique and modern approach towards creating both a physical as well as a digital presence. It essentially focuses on designing a connected customer experience at every touchpoint. The entire intention behind omnichannel e-commerce is to keep a customer moving around the various channels of the brand ecosystem, ensuring that these channels are working together to generate interactions and sales.
With omnichannel retail and e-commerce gaining popularity, here are some omnichannel retail and e-commerce trends and omnichannel retail strategy to look out in 2020:
1. Semi-automated solutions
With customer experience becoming complex everyday business is forced to use multiple channels even under a single platform. This is not only extremely time-consuming but also quite expensive. The primary reason for the growth of omnichannel e-commerce is the increasing use of online platforms for conveniently purchasing goods using mobiles and tablets.
With the use of semi-automated solutions, particularly for small businesses, the benefits of AI-driven solutions can be derived which ensures efficiency and cost-saving at the same time.

2. Omni-device retailing
Customers tend to enjoy shopping experiences that allow them to start from where they left. This is exactly what Omni-device retailing is all about. The trend of Omni-device retailing will allow users to switch between devices and at the same time allowing them to continue with their previous experience.
This is essentially important since users tend to get distracted easily and starting out from where they left might lead to a potential conversion. Not only that, once users are forced to start over again, they tend to lose interest in what could have been a potential sale. Businesses that enable this feature to ensure a positive customer experience.
3. Aggressive sales
Omnichannel e-commerce offers the customers personalized information regarding the customers' needs and preferences and all give them an idea of the unidentified needs of the customers as well. Such stats allow the businesses to develop the best solutions in terms of re-establishment of a product or adding new features to it. Such additions would act as a simple indication as to why customers looked you up in the first place.
Such proactive sales initiatives would allow businesses to create products that are a replica of what the customers expect. Not only this, but such features also allow customers to purchase products through the easiest and most convenient channel.
4. Quick financial transactions
With endless payments and transactions existing in the process of purchasing a product, your customers are always going to look for the most convenient method of making the payment. It doesn't matter if the platform of payment is in-store, online or even using mobile phones. The new trend of making quick financial transactions is going to become a must this year, with customers showing preference towards brands offering easy to make payment options, with no longer having the hassle to enter a 16 digit number or OTPs, especially for customers making a purchase from the same store again.

5. Social interactions leading to user intermediate returns
Customers have now shifted their focus to making purchases based on the virtual products that they come across on various social media platforms. This trend is going to be very popular in omnichannel e-commerce since this will give the retailers the advantage to integrate these platforms with their online store as well as advertise on these platforms.
The job of a retailer is not just over with the sale. Many times, customers return their product for purposes like an exchange, etc. In doing so, customers look for the most convenient ways of returning their package. The retailers would need to adjust this trend and accordingly update their infiltrating logistics. They must come up with quick and cost-effective methods to ensure convenient returns.
Your journey with a customer is a long one, make sure you make the best out of it! We have identified these trends to best suit your needs as an omnichannel retailer. However, it may vary depending upon the kind of business that one owns. Let us know your opinion through the comment section!

You may also like:
How Coronavirus Has Disrupted the Global Supply Chain Management
SAP Business One 10.0 Highlights
Inspiring Graphic Design Trends 2020 – A New Look for Your Brand