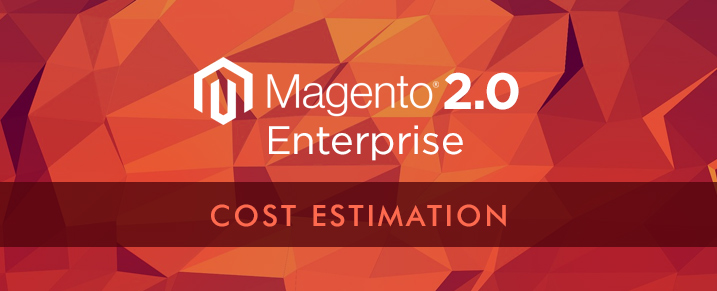 Magento's Community Edition is being used a mass of merchants but the demand for its Enterprise Edition doesn't get replaced. Magento's enterprise grade solution for large businesses comes with direct access to Magento's support team and with a host powerful features that doesn't come in the community version. Enterprise edition has been always for businesses with heavy traffic and lots of SKUs.
Magento 2.x series was launched in November of 2015 and existing Enterprise 1.x users are being given the option to renew their license for 3years from the launch date of 2.x. After that they are bound to upgrade to 2.x. Now, Magento 2.x is completely different from its previous 1.x series. So there is a considerable amount of effort required for upgrading/migrating from a 1.x series site to a 2.x with all customization.
This is how the license price of Magento Enterprise has changed over the years:
| | |
| --- | --- |
| Year | Cost |
| 2009 | $8,000 |
| 2010 | $12,990 |
| 2011 | $12,990 |
| 2012 | $14,420 |
| 2013 | $15,550 |
| 2014 | $17,900 |
| 2015 | $17,900 |
With the Magento Enterprise 2.x the license cost has increased but the licensing policy has also been changed which can benefit you well.
The Change:
Licensing: Magento previously had a per-server based licensing model. So more the number of production or non-production servers you maintained more you had to pay for the license fee. With Magento Enterprise 2.0 series this limit is gone. The new licensing policy does not have any constraint on Magento deployment over number of servers. Its focused on the revenue your webstore generates.
License cost: As per the new policy the license cost will be determined by the gross merchandise sales value(GMV) of the store. So the more you earn the more you pay. The per-business model provides more flexibility over deployment but some merchants would end up paying more to Magento than how much they did earlier. This is how the current costs look which is still less than its competition in the market:
| | | |
| --- | --- | --- |
| Revenue (in USD) | License Cost (per Year) (In USD) | Percentage |
| 0 – 1M | 22K | min  2.2% |
| 1M – 5M | 32K | 3.2% – 0.64% |
| 5M – 10M | 49K | 0.98% – 0.49% |
| 10M – 25M | 75K | 0.75% – 0.3% |
With the Magento 2.x series there had been policy changes in the extension marketplace as well. Developers now have to share their revenue for the extensions they sell through the new market place of Magento. Magento is collecting 30% commission on extensions sold in the marketplace. You can check this document for more details on the Marketplace revenue sharing model.
My take on this is that mid-sized organizations who were planning to opt for Magento Enterprise might choose the Community edition now. For businesses with more servers and less GMV this licensing policy change might turn out to be a boon.
The pricing and licensing details shared are based on our Web research. The figures might not be 100% accurate. Also Magento has the right to change and update licensing policy and pricing anytime for their enterprise version.
If you are using Magento and want to make more of it, then integrate it with your ERP system. Eliminate errors caused by manual data entry and save huge amount of time and effort. Check out the available integrations here.