Business Process Automation For Lead Generation & Nurturing
Lead Source – via Elementor Web Forms (Integration between Elementor Forms, Dynamics 365 CRM and Microsoft Teams)
This integration package will sync newly registered leads from the Elementor Web Forms as New Leads in Dynamics 365 CRM. Furthermore, upon lead creation, an automated Microsoft Teams Notification will be triggered and sent to the respective account.
Workflows You Can Automate
New registrations on Elementor web forms to be created as New Lead in CRM.
Send notifications on any new lead entry in the CRM, directly to the individual or group in Microsoft Teams account.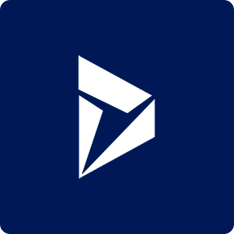 Microsoft Dynamics 365 CRM

What Our Customers Are Saying
"Working with the APPSeCONNECT team was a good experience for us. They are very knowledgeable and responsible. I can tell you that they were a lifesaver whenever we needed them, and they helped us with our problems. I will definitely recommend APPSeCONNECT to businesses to solve their problems. We are really happy and satisfied with them and we hope we can keep working together in the future.Kaywan Pour"
Kaywan Pour
Niagara Warenhandels GmbH
"APPSeCONNECT helps keep our products, stock, and orders synchronized with our web page and SAP, which has been very useful for keeping everything in order without any extra effort and we were amazed at how easy it was to start synchronizing."
Vianick Oliveri
Golden Toys
"With the expert support of APPSeCONNECT, we as a startup were able supply all our data needs between our ERP and our websites which include Eastern Skateboard Supply, Ocean and Earth, and Endless Grind"
Joe Bowers
Eastern Skateboard Supply
"We needed to remove the manual entry of data from NAV to our 3PL web shops. APPSeCONNECT helped to connect the ERP system with 3PL that mapped all specific fields such as SKUs, shipping addresses, and the shipping service type that our customers require."
Fredrik J. Olsson
Prominate
"We are a satisfied customer of APPSeCONNECT, they offered great flexibility with our Magento eCommerce systems and implemented our requirements. They are great value for money and their services are one of the best for a software company."
Dag-Ivar Lebesby
Gjeteren AS
"Integration was extremely challenging for us because we were converting one unit of measure to another, but with APPSeCONNECT being a flexible solution from the beginning, it allowed us to put together a seamless integration for Shopify and SAP."
Giacomo Bernerdelli
Casinetto Trading
"APPSeCONNECT is a proven solution that solved the integration of our website and ERP system to increase business efficiency. With the integration, we have seen a great improvement in the way business is conducted."
Pedro Santos
Prestige Food & Wines
"During the 4 years of working with APPSeCONNECT, the team has provided unparalleled support and cooperation to QNL (Quantum Nutrition Labs) and contributed to the growing success of the company"
Natalia Fedyashova
Quantum Nutrition Labs
"Once we had integrated our SAP system with APPSeCONNECT, it was easier to overcome the issues of time loss we were facing. Now, within a single click, whether it is a single data or all of it, we have all the information right in front of us."
Fadi Alali
Awad Badi Nahas Trading Co. Ltd
"APPSeCONNECT has done a great job and has been very consistent in connecting everything to SAP. We find them extremely user-friendly, and the solution increases our business efficiency and our ability to communicate more swiftly with our customers."
Dave Anderson
PlanetJill
"With APPSeCONNECT, the integration has been very affordable, and the integration works great. We could not ask for a better solution, that really meets our needs."
Georg C. LaBonte
Big Bike Parts
"APPSeCONNECT's implementation and support teams have been exceptionally reliable and easy to work with and would like to highlight the team's hard work and prompt response to resolving all our integration needs during implementation"
Ahmed Mujuthaba
Lintel Investments and Management Services
"We required Shopify and SAP Business One integration. During the implementation period team APPSeCONNECT was in daily communication with us, and through their attention to detail launched the integration on time with a high level of accuracy."
Josh Davis
Showcase
"The APPSeCONNECT team was extremely helpful in resolving every integration need. The integration into SAP saved us countless hours and money in order processing."
Tristan Boehm
Jols Pty Ltd
" We were using SAP Business One and wanted to connect our SAP system with different applications and websites. With APPSeCONNECT, we were able to within few months go live with the integration."
Pascal Brian
Esthétique Et Electrolyse Canada
" Everyday manual process has been automated with APPSeCONNECT, which is saving us hours of time every day! This allows us to focus more on sales and growing the business."
Kate Bunyan
Sea Magik
"Manual re-entering of information was taking up a lot of productive resource time, but with APPSeCONNECT we improved our customer services, streamlined the order process, and increased efficiency in our eCommerce business processes."
Xavier Delgatto
Parrot
"APPSeCONNECT is easy to use and maintain after implementation. Our ecommerce platform is now connected to SAP, which is also connected to our third-party logistics, so the process of receiving & invoicing orders is completely automated & saves us a lot of time!"
Erika Weihmayer
Prana Organics
"It improved our productivity and made the things more smooth through automation. So that's why I think it is great in terms for increasing efficiency and manpower savings."
Albert Lee
Sin Hin Frozen Foods
"APPSeCONNECT offered easy automation and issue debugging. The team is also very supportive and cooperative. In case of any issues, they would modify the sync procedure to resolve it."
Ramez Tacrity
DIGI TECH Trading