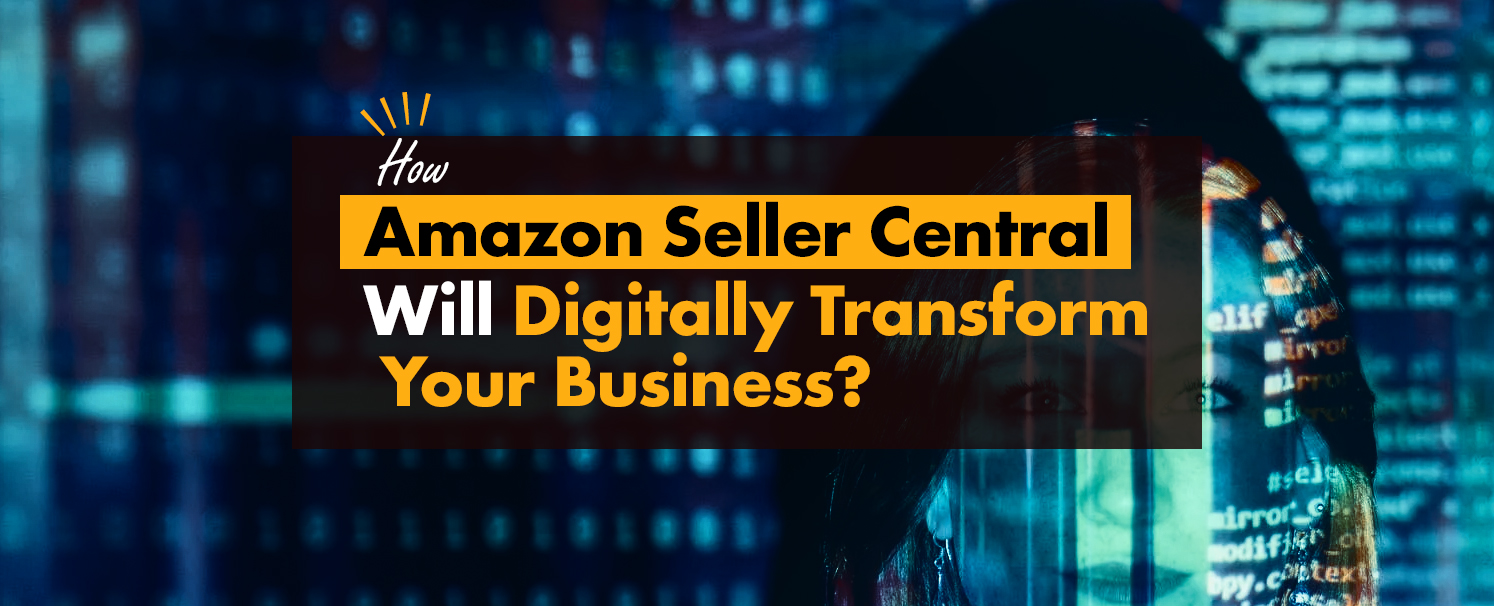 When it comes to e-commerce websites, one name that reigns supreme is Amazon. No other e-commerce site even comes close to brand recognition, size, manpower, global reach, and logistic capabilities as Amazon.
Amazon is now sharing these same resources to third-party vendors to expand their business horizons, through the Amazon Seller Central platform. A digital e-commerce platform like Amazon provides to their customer not only a huge variety of products to choose from but also gives them the convenience to have the selected product to be directly shipped to the customer's house without any hassle. With the outbreak of the COVID-19 pandemic at the onset of 2020, e-commerce has been growing rapidly, and if any product-based business aims to survive and grow in the new world, post-pandemic, online e-commerce services is the way to go.
Why an E-commerce shop?
With the COVID-19 outbreak, we came to realize how fragile our society truly is. Commercial and economic growth has taken a huge hit due to this pandemic, most businesses with only a physical store are struggling as customers are too afraid to leave their homes to buy things. Thus, e-commerce sites like Amazon, are booming as customers are moving towards having their needs directly transferred to their doorsteps. For Amazon alone, sales have increased from $59.7 Billion for last year's first quarter to $75.5 Billion in the same quarter this year.
Even after the pandemic will be over, customers are still likely to prefer e-commerce stores over physical stores, not only because of the convenience that people have become accustomed to that digital stores provide but more so because of the lingering fear of the occurrence of another such outbreak. So, its high time for sellers with just a brick and mortar store to start expanding into the digital age.

Advantages an e-commerce store provides to a seller:
1. A Bigger Market Reach.
Putting a store on the internet makes it visible to everyone on the internet, allow the seller to reach customers across the nation and around the world. Moreover, with almost everyone having a smartphone, they can buy from the seller's store from anywhere and at any time.
2. Data Tracking and Analytics.
E-commerce sites with an Enterprise Resource Planning System (ERP) help keep track of all business data, like customer demographics and insight of other generated data like keywords, user experience, marketing strategy, and price planning.
3. Streamlined Logistics.
One of the most common trends in e-commerce is dropshipping where the product is manufactured or brought in only after a customer has placed an order, this helps cut down on inventory management.
4. Reduced Costs.
An e-commerce store also helps in cutting down on costs. Firstly, it removes the actual physical and logistical costs of a brick and mortar store. Secondly, it also helps cut down on the costs of hiring manpower for keeping the store run. All manual operations of a physical store are automated with an e-commerce store.
5. Easy Scaling.
Another advantage that is provided by an e-commerce store to the seller is flexible scaling. The expansion of the business is not limited to any physical limitations. A digital seller can consider having unlimited space to grow and expand their shop, with any logistical issues that one would face while doing so for a physical store.

Why choose Amazon Seller Central?
So, we have clearly established that an e-commerce store is the way to go for sellers. But why choose Amazon? There surely are a lot of other brands as well, or a seller could create their own store too, one might say. So, let us look as to why Amazon Seller Central is the best e-commerce site for transforming a brick and mortar shop into a digital shopping store.
1. A Globally Trusted Brand.
Amazon is a globally trusted brand when it comes to digital stores. Amazon is the first place a customer goes to check for a product or compare prices for it. Amazon has 112 million users alone in USA, no other competitor has such a strong customer base.2 Partnering with Amazon, gives the customer more trust in the seller's goods, making them more likely to buy the product.
2. The Worldwide Market.
With Amazon, the seller is not limited to selling their goods only within their locality. Amazon's worldwide delivery service allows the seller to not only sell on a national level but on a global scale as well.
3. Flexible Delivery Options.
Amazon gives to its sellers three different options to deliver its products, namely, Easy Shipping, Self-Shipping and Fulfilled by Amazon Shipping. Easy Shipping is the standard delivery procedure, where the product is picked up from the seller's doorstep and then shipped to the customer, Self-Shipping allows the seller to use their own delivery service or employ a third party delivery service to ship their goods, to the customers that are within their locality. And finally, Fulfilled by Amazon or FBA shipping. Under this, all logistics are taken care of by Amazon, from storage to shipping to transfer of payments directly into the seller's registered bank account.

4. Prime Benefits for Customers.
FBA shipping provides customers with prime membership unlimited free one-day and two-day delivery, this enriches the customer shopping experience making them come back to buy more from that seller.
5. Easy Scaling Inventory.
With Amazon's FBA shipping, the seller doesn't need to worry about inventory space, manpower management, and other logistics, as Amazon takes care of all of it. With this, sellers can freely focus on their business and products without the need to worry about other things.
6. Targeted Marketing.
Amazon's marketing algorithm shows adverts of the seller's product to relevant customers who are likely to buy them or are looking for similar products, making the marketing process more targeted and efficient.
Thus, we can all see that the way to grow for businesses is to go digital and the best partner to do so with is without a doubt, Amazon. With Amazon's global reach and limitless resources, a seller can easily transform their business in 2020.
---
Want to make your business work even more efficiently with your e-commerce store? Then start integrating your business ERP software with your digital applications with the help of APPSeCONNECT by InSync. APPseCONNECT is a cutting-edge business integration platform that connects all business software and streamlines the workflow so that you can focus more on growing your business.
Now, you can easily connect all your business applications under one single platform to automate the business process!