OpenAI Dynamics Business Central Integration

to Elevate Your E-Commerce Game
Thursday, Aug 31st, 2023
8:00 PM IST | 9:30 AM CST | 7:30 AM PST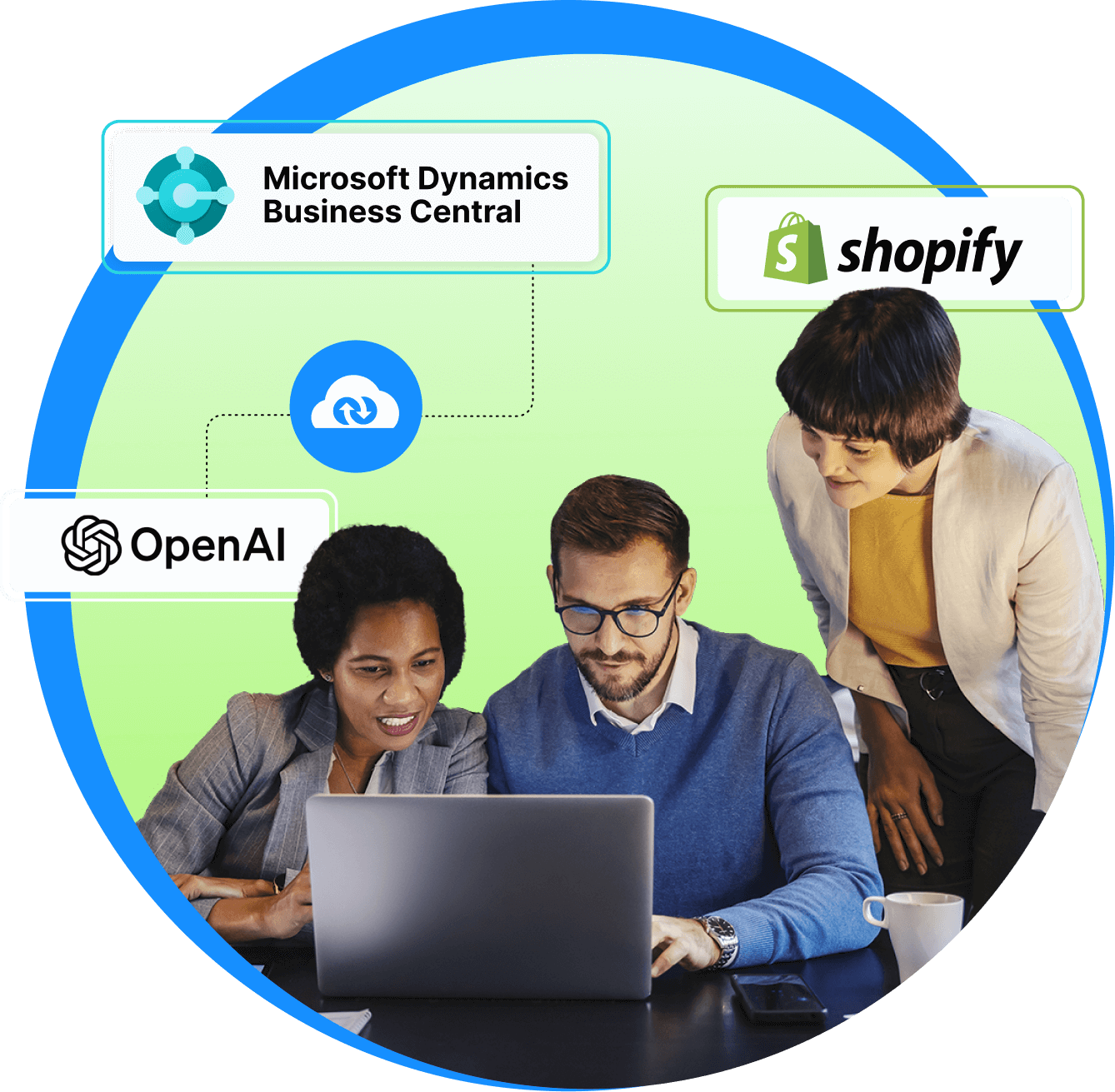 Experience the future of seamless integration with OpenAI and revolutionize your E-Commerce game.
In recent times, the integration of ERP and eCommerce platforms has become a crucial part of the success of any organization. ERPs such as Microsoft Dynamics 365 Business Central offer a wide range of functionalities and usable data that eCommerce users can exploit at will. Also, comprehensive product information plays a pivotal role in influencing buying decisions for both retail and B2B customers. The ERP product data alone, however, isn't sufficient for impactful eCommerce listings, such as on Shopify. While integrating these ERP and eCommerce platforms, the complexity amplifies when dealing with crucial fields like product images, descriptions, and attributes. Manual data entry for such products consumes precious time and resources as well.
Enter the innovative solution: OpenAI integration via APPSeCONNECT.
Powered by artificial intelligence, this integration bridges the gap between Dynamics 365 Business Central and Shopify by generating automated product information and enriching eCommerce listings and catalogs to captivate users. By leveraging ERP data, this integration expedites the time-to-market, giving businesses a competitive edge.
Join us in this enlightening webinar as we unveil the transformative powers of OpenAI Dynamics Business Central Integration in revolutionizing your E-Commerce strategy.
Key Discussion Points:
ERP and E-Commerce Integration for Business Growth
Challenges in Manual Product Data Transfer
Features of APPSeCONNECT's OpenAI Integration
Revolutionizing Product Data Transfer with AI
Automated Product Image, Description, and Attribute Generation
Showcase: Content-Rich Shopify Storefront via Integration
Practical Tips for Optimizing OpenAI Integration
Q&A: Addressing Queries and Concerns
APPSeCONNECT will use this data in accordance with our
Privacy policy
to curate a better experience for you, drawing from the best practices we have picked up from eCommerce experts in the industry.