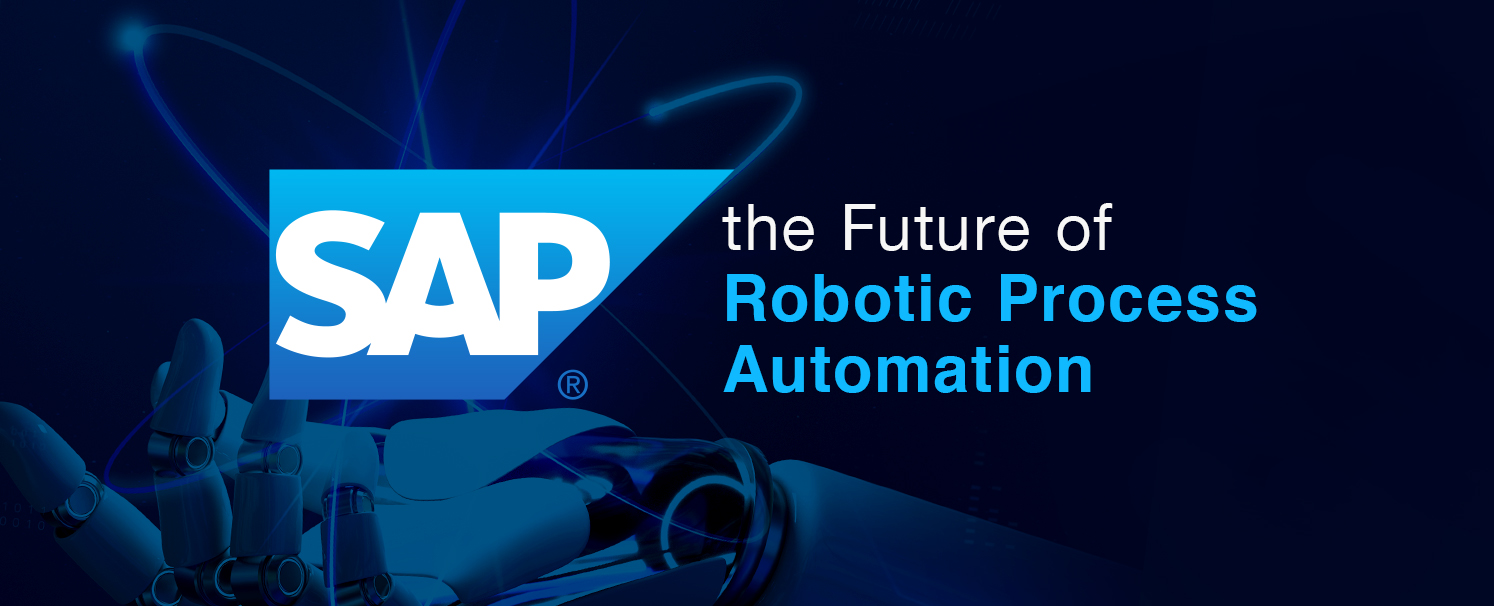 The future is ever-changing. In this era of science, a breakthrough in technology is always just around the corner. While long-term futureproofing is a vain effort, staying ahead of the curve with upcoming digital trends will give you an edge over your competitors.
With Robotic Process Automation (RPA) becoming an industry standard for managing business operations, understanding what lies ahead for it is necessary for proper business strategy planning. But before we discuss what lies for the future of RPA, we need to look into its history.
RPA began its development in the 1990s and emerged into the mainstream in the early 2000s. RPA initially started as a combination of several solutions brought under a single toolkit to automate different processes. The fundamental pillar of technology that led to the creation of RPA was Machine Learning. Machine Learning enabled computers to carry out complex tasks, such as translation and text summarization, etc. But the system had limitations when it came to processing languages. This led to the development of Natural Language Processing (NLP),' which enabled computers to more accurately understand and process human languages. Finally, NLP got combined with Artificial Intelligence (AI), and the development of RPA began in full swing in the 1990s.
Today, RPA has grown to the point where it can deliver on all the promises it made from the time of its inception. The technology can now automate old mainframe applications to classic Windows applications along with modern web-based applications. The solution is also capable of providing direct API accesses and can invoke data access protocols like SQL as well.
While there are several contenders in the industry of RPA solutions, one name that stands out is SAP Intelligent RPA. SAP Intelligent Robotic Process Automation is a process automation solution that provides software robots that mimic human communications by replacing manual system interactions, interpreting text-heavy communications, or making process suggestions to the end-users. While the RPA solution primarily serves many of the traditional automation functions of business operations, the breakthrough in technology comes through Hyperautomation.
Hyperautomation involves the process of intelligently combining RPA with Artificial Intelligence or AI through an intuitive low-code integration platform. The system is the bleeding edge of RPA technology, and a study by Forrester estimates that this form of intelligent automation, which combines RPA technology with AI, will release $134 billion in labor value in 2022. Another research by Deloitte indicates RPA technology will replace up to 16 percent of the repetitive tasks done by employees within 2025. Both studies indicate one thing, the future of RPA is that RPA will be the future, and the upcoming era of it will be defined by the following trends.
If you have SAP Business One and wish to integrate all your applications to achieve seamless business and robotic process automation, you can easily connect all your data under one single platform and maximize your efficiency, productivity and ROI!

The Future of Robotic Process Automation
Intelligent Automation through RPA
While RPA traditionally has performed the task of automating low-effort bulk repetitive functions within an organization, the upcoming era of RPA will take on much more complex operations. Combining RPA with new fields in technology like Machine Learning, Artificial Intelligence, and Big Data, businesses will be able to achieve much more complex goals through RPA. RPA solutions that combine RPA with AI, like SAP Intelligent RPA, will have both bots that will continue to carry out repetitive tasks based on predefined rules, while the AI will mimic human interactions to optimize sophisticated workflows and help accomplish more complex tasks. This technology will mimic human cognitive processes, not only to improve workflow but also to develop itself. The technology achieves this cognition by
Learning the information and contextual rules for using the information.
Reason by using the acquired context and guidelines to make a conclusive decision.
Self-Correction by learning from past experiences.
RPA for streamlining remote operations
RPA technology is currently the most rapidly growing sector of the industry. This has primarily been brought on by the onset of the COVID pandemic. With the pandemic altering how businesses operate for the near future, companies are planning to implement more Robotic Process Automation to manage the lack of workforce to run routine business operations. With the lockdowns put into place due to the pandemic, regular workforces are not always available on-premises. RPA technology comes to the forefront under such circumstances by streamlining remote business operations by reducing manual interactions with the IT infrastructure. With remote work becoming the more preferred workflow within organizations, the adoption of RPA will become more prevalent.
Combining RPA with other tools for complete automation
RPA, while being the sharpest tool in the shed, is not the only one. Combining different modules of technology and business management principles with RPA can improve the efficiency of a workflow exponentially. A standalone RPA implementation can automate only a section of a workflow but combining it with other solutions has the potential to provide complete end-to-end automation. An example of such a scenario can be that of merging Robotic Process Automation with Business Process Management (BPM). BPM is not a tool or platform but a sequence of tasks an organization carries out to manage its business. It involves constant documentation and analysis of an organization's operations to identify the optimal course of action. The fundamental aspect of BPM is to improve business processes, but it in itself cannot automate them. By automating the different steps of BPM through RPA, businesses can better identify points of optimization within a workflow and automate it completely. Similarly, organizations will adopt different third-party tools to combine with the RPA solution to make the most out of it.

Push for a business that runs around the clock
One of the goals that will be pursued by organizations in this new era of RPA is to have a business that never sleeps. Having a workforce that can function 24/7 is not always feasible. But an RPA solution can effectively and continuously carry out any assigned tasks around the clock. Connecting the AI element of an intelligent RPA with a chatbot will allow automated management of incoming customer communications during any hour of the day, while the automation bots can be assigned to carry out and resolve the common issues faced by the customers. Around-the-clock availability enables organizations to provide better customer service and allows them to expand to global customers by removing the difficulties faced when managing different time zones.
Move towards a Low Code/ No Code environment.
A growing trend within the enterprise technology industry is that of Low Code/ No Code work processes, and this trend will continue to become more significant in the upcoming years. Having a code-intensive solution requires an organization to hired experts to make any updates and changes necessary based on the changing requirements of the company. Finding the right expert to carry out such complex tasks is an expensive and time-consuming endeavor. With the finite number of experts available in the market, the need to simplifying the development or extension process of enterprise applications becomes inevitable. This is where the Low Code/ No Code workflow comes into play. With a simplified and intuitive system, any user can now effectively make changes according to their requirements. An RPA solution with a Low Code/ No Code environment will enable more members of the organizations to develop custom bots according to their specific needs. Moreover, it is preferable to have the members of the different workflows develop the bots, for they know best what steps are needed to be automated. Having a low-code intuitive Visual Integration Designer will be one of the leading trends for RPA and enterprise technology in general.
Conclusion
New and disruptive trends will always come along in the industry, but as we can see through several reports, RPA is here to stay. While the technology may change, grow, and evolve, the core of RPA will continue to be a critical part of the industry's IT structure. With the veterans of the enterprise technology industry, like SAP, pioneering the way for new breakthroughs in RPA technology, the widespread adoption of it will continue to grow into the future.
If you have SAP Business One and wish to integrate all your applications to achieve seamless business and robotic process automation, you can easily connect all your data under one single platform and maximize your efficiency, productivity and ROI!