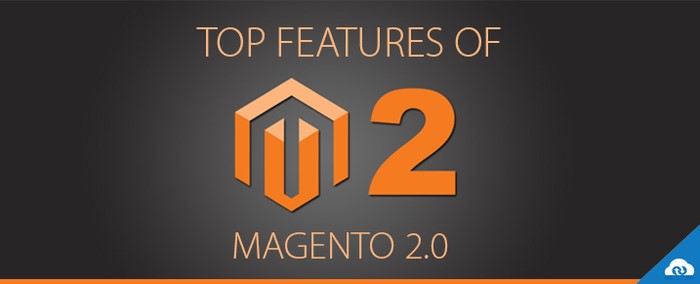 The general accessibility of open source eCommerce platform, Magento 2.0 has come into existence. The advanced platform allows customizable architecture, Omni channel shopping experiences, enhanced productivity, improved scalability, secured payment methods which were lacking in Magento 1.0. Sellers across B2B and B2C entities to rapidly and cost-adequately convey connecting with Omni channel shopping encounters. The new platform on our open source legacy offers unmatched adaptability and chances to our worldwide system of accomplices and developers.
Magento Enterprise Edition 2.0 and Magento Community Edition 2.0 is also available for download.
The improved features are as follows:
User friendly and customizable architecture
It includes a particular code base that allows simpler customization, speedier time-to-market, and more easily deployable on private or public cloud situations. More effective APIs permit you to join and work at scale with any third party arrangement, and theming capacities make building site varieties for new product offerings.
Omni Channel shopping experiences
Consistent and customized client experiences over any medium is key to the Magento 2.0 platform. Users can share their items in a more diversified way through coordinated videos. You can also offer appropriate and user friendly account creation to save the customer profile for future use.
Enhanced Business Productivity
The Admin Panel configuration offers a smooth and buyer-like interface saves a lot of time while managing tasks and easy to understand. Its developed in such a way so that you can make updates and track sales.
You can easily customize and save views in Admin panel for quick access to the data essential to the business. Business tools are enhanced in such a way that you can optimize you task whenever required.
Advanced Scalability and Performance
Magento 2.0 has been featured with 50% faster page load time on a catalog and checkout pages to meet the customer expectations and improve the conversion rates. Improved Admin performance and optimized code will result to concurrent update. Magento Enterprise Edition 2.0 additionally conveys adaptability and high accessibility with standalone expert databases.
Magento platform offers integrated payment gateways like PayPal, Braintree, and Authorize.net. Magento Enterprise Edition 2.0 comes with WorldPay and CyberSource payment methods. All versions give enhanced security and the capacity to seek after the most effortless level of PCI consistence, depending upon the chosen payment method.
Take a leap to the new version!
You may like it.
How to move Magento store from one host to another ?
How to Create a Custom Log in Magento 2 ?
How To Create Custom Module In Magento ?