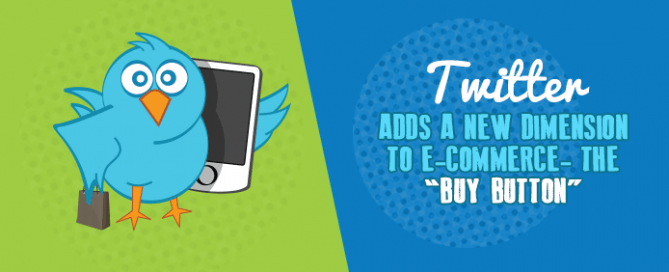 Twitter recently announced the introduction of BUY button. These buttons can be embedded in tweets so that followers can buy products and merchandises directly from those tweets. Twitter in their recent blog said "This is an early step in our building functionality into Twitter to make shopping from mobile devices convenient and easy, hopefully even fun."
Right now this feature is in its test mode and is available to a small percentage of their U.S. users. These users can get this BUY button embedded in some of the tweets from Twitter's four test partners. Twitters partnered with Fancy (@fancy), Gumroad (@gumroad), Musictoday (@Musictoday) and Stripe (@stripe) as platforms for the initial test. Twitter did say that more partners will follow soon.
The user can make any transaction in just 3 to 4 steps. The payment and shipping details of the users will be encrypted and stored safely by twitter for smooth future transaction. Twitter specified that they are giving high priority to the safety of the user's payment and shipment details that they are going to store.
Twitter also declared a list of artists, brands and non-profit organizations that they will start test with of soon enough and asked their users to follow them and look out for awesome products in the near future.
Will this small BUY button bring shockwaves in the e-Commerce industry? Only time can answer that.
Check out Twitter's original blog here: https://blog.twitter.com/2014/testing-a-way-for-you-to-make-purchases-on-twitter
If you are an eCommerce merchant and looking to complete commerce sales processing through your ERP or CRM, we have the right solution for you – APPSeCONNECT, world's easiest solution to integrate your ERP, eCommerce and CRM and help you grow your business.