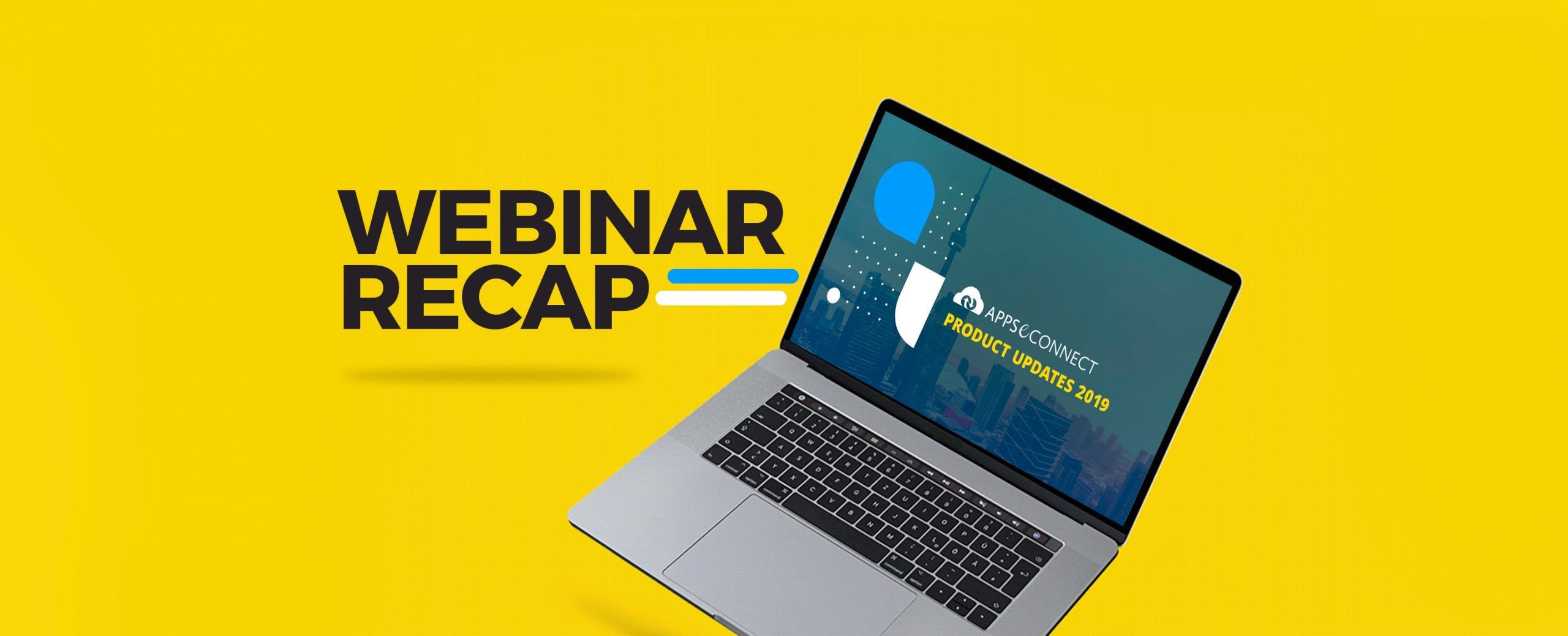 2019 has been a great year for APPSeCONNECT, with extensive product development and enhancements done to the platform. Being one of the prime players of the iPaaS industry, APPSeCONNECT has improved its integration capabilities and tries to support more and more business applications. To bring light to the year that has gone by, covering all the major updates and highlights of 2019, APPSeCONNECT recently organized a webinar titled "APPSeCONNECT Product Release 2019".​
The webinar was held on 30th January 2020 and the main areas which were covered are :
1. Major updates on APPSeCONNECT Portal
2. Major updates on APPSeCONNECT Cloud Hosted Solution
3. GDPR Updates
4. Native support for REST Connectivity
5. Other Integrations Update Type a message
The webinar was presented by Mr. Abhishek Sur, VP Product at InSync Tech-Fin Solutions. He was joined by Mr. Koushik Dey, Software Developer at InSync.
We would like to thank all the attendees who joined this amazing webinar. We hope it was useful. In case you have missed the webinar, you can check this Webinar Recap which we have recorded:
To know more and follow the webinar in detail, watch the video above. Here is the Webinar SlideShare for you:

APPSeCONNECT is a smart and robust business application integration platform that seamlessly connects all your business applications with each other to streamline operations and facilitate the free-flow of data across the platforms. By moving into the region of iPaaS, APPSeCONNECT proves to be a best-in-the-class platform that easily connects systems and automates the business process.
Now, you can easily connect all your business applications under one single platform to automate the business process!