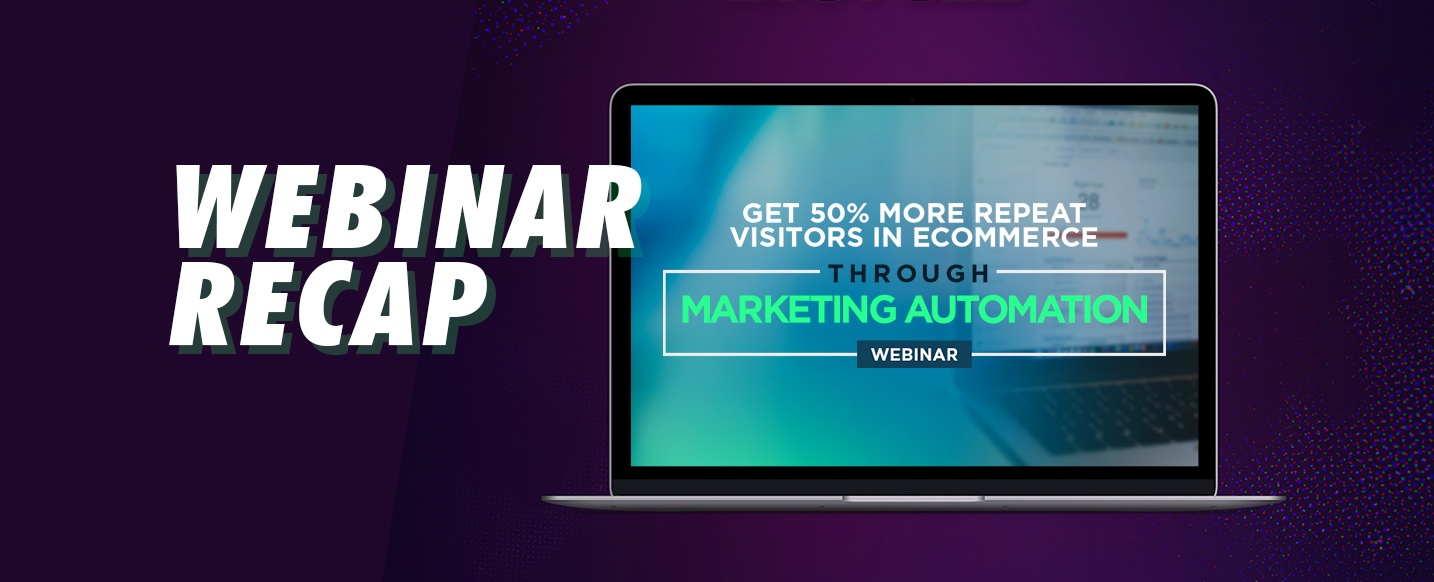 Marketing automation refers to the software that exists within an organization with the goal of automating their marketing efforts and actions. These operations are as important for a business as any other. Without proper marketing and subsequent automated strategies, any business would suffer the loss of running a venture.
To help out and educate people on the best practices of marketing automation and how to succeed in business with its optimal usage, APPSeCONNECT recently organized a webinar titled Get 50% more repeat visitors in eCommerce through Marketing Automation. The webinar was organized in collaboration with Betaout, a marketing automation platform. The webinar was held on 16th May and the main focus of the Webinar were:
eCommerce is used along with other Enterprise Apps (POS, CRM, marketplaces etc.)
Marketing Intelligence in eCommerce- integration helps prepare Data Sets
Connect with your Users (Personalization based on user history)
Approach at the Right Time
Hyper Targeted Campaigns with a multichannel strategy (owned by you) including Emails, SMS's, Web push, App push
Make your Positioning stronger with Relevant Messaging
Make "Data" Work for you.
The webinar introduced by Mr. Subhajit Goswami, Head of Business Development at InSync Tech-Fin Solutions Ltd. He is a business development enthusiast and has helped many businesses gain better performance. We were joined by Mr. Arjun Maheshwari, Co-Founder and Head of Product and Technology at Betaout.

We would like to thank all the attendees for this amazing and helpful Webinar. In case, you have missed the Webinar, you can check out this Webinar Recap Video which we have recorded for you:
On Demand Webinar
Webinar: Get 50% More Repeat Visitors In Ecommerce Through Marketing Automation
---
Here are some of the Questions and Answers addressed during the webinar:
Is marketing automation platform suitable for online business only?
Ans – It is a wrong myth in many ways – marketing automation is required even for the offline market or whosoever has any place to capture the data points. So, marketing automation can help just any business in capturing data points and using the intelligence.
Is Betaout compatible with Opencart?
Ans – Yes, we have compatibility with more than 15 different platforms including Opencart. We have out of box connectivity with Shopify, Magento, BigCommerce, WooCommerce, and a host of other applications.
Is Marketing Automation useful only for large enterprises or only for SMEs?
Ans – It is far more useful in perspective of large enterprises because the data points they capture from the consumers are more; but even for the SMEs, since they are collecting data points, automation proves to be effective.
To know more and follow the webinar in detail, watch the video above. We have also provided the webinar slides here:
APPSeCONNECT is a smart and robust business application integration platform that seamlessly connects all the business applications to streamline operations and facilitate the free-flow of data across various platforms. With moving in the region of iPaaS, APPSeCONNECT proves to be a best-in-the-class platform that easily connects systems to collect data under the same roof.
Now, you can easily connect your ERP, CRM, Ecommerce Stores, Marketplaces, Shipping and POS Systems under one single platform and automate the business process!

You may also like:
Webinar: Digital Transformation with Integration Platform as a Service (iPaaS)
How Artificial Intelligence For Retail Ecommerce Can Ease Your Pain
Top 10 Countries Ruling the Ecommerce Market