How a Connector Simplifies SAP Business One Integration to other Business Applications
Wednesday, 14th June 2023
9:00 AM CAT | 12:00 AM PT | 12:30 PM IST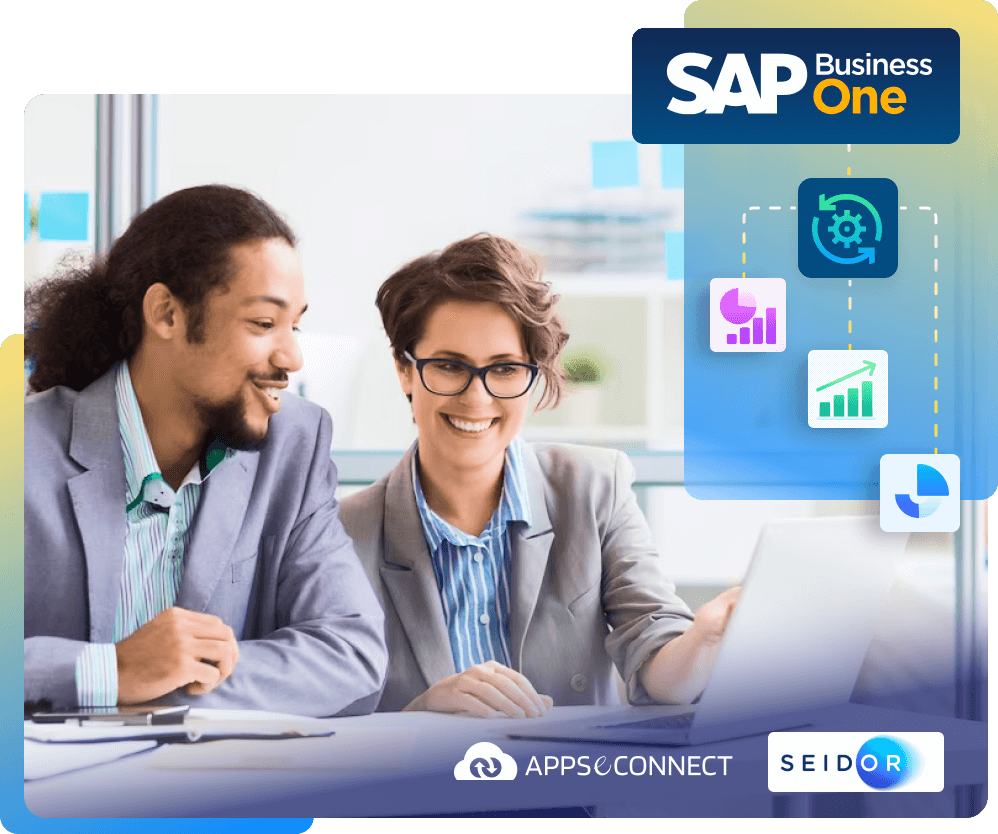 How a Connector Simplifies SAP Business One Integration to other Business Applications
Although the integration of SAP Business One with other business applications may appear daunting, fret not! With the help of a robust iPaaS that offers pre-built connectors, the process becomes simple and hassle-free.
The platform offers tailor-made solutions to address the common integration needs of numerous companies using SAP Business One and various CRM applications. These connectors are meticulously designed with your convenience in mind, ensuring a perfect solution to streamline the processes for you and enhance your integration experience.
Partnering with SEIDOR Africa, we invite you to an enlightening webinar providing an insightful overview of SAP Business One integration projects. During the webinar, we will provide a step-by-step guide on SAP Business One integration with a CRM using APPSeCONNECT connector.
Don't miss this opportunity to enhance your understanding of SAP Business One integration and unlock the potential of your business applications. Watch now to gain valuable insights from industry experts.