SAP, Salesforce and Slack Automation
Accelerated No-code Integration
Within 15 Mins!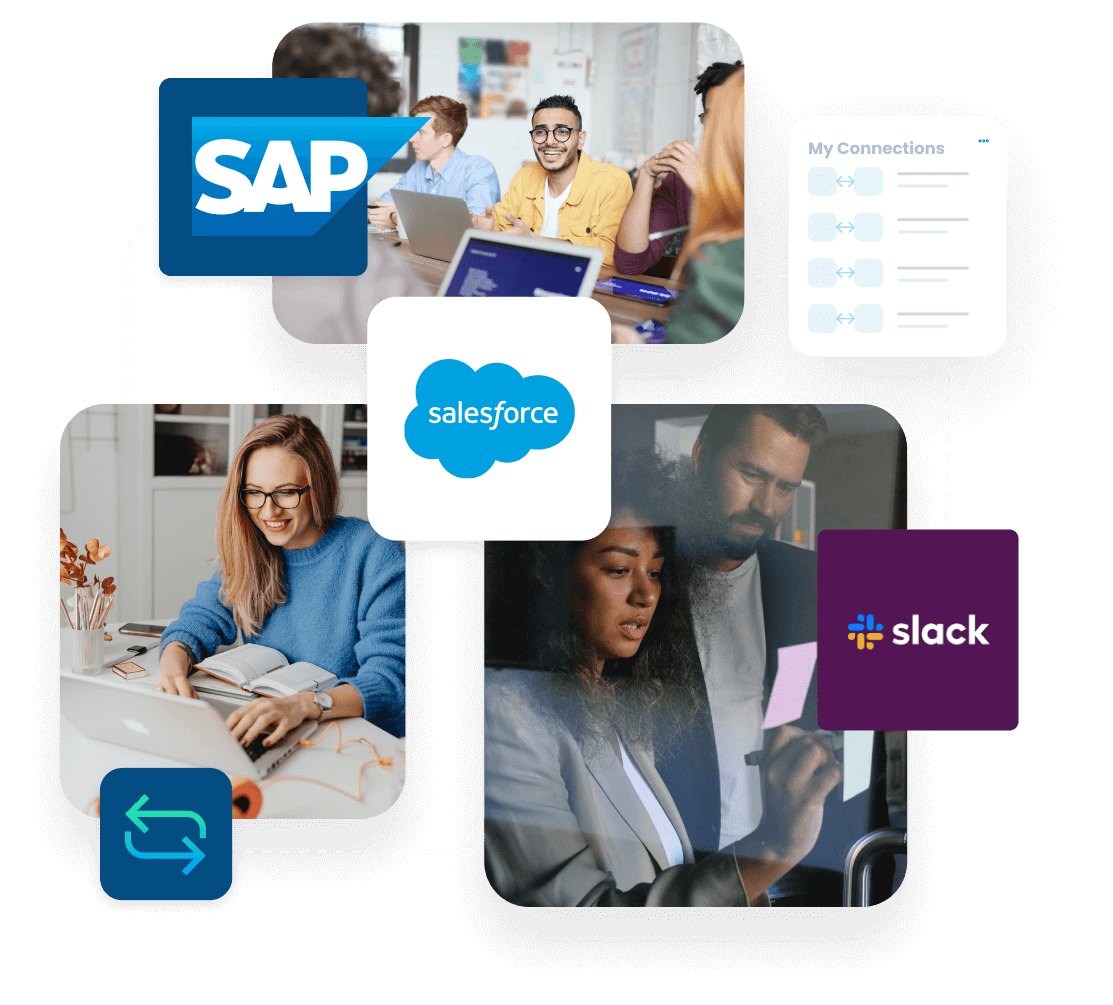 The session is facilitated by Shailendu Verma, Co-founder at APPSeCONNECT. He is a thought leader in no-code integration space and has been featured on many popular blogs. He is a keen soccer enthusiast and follows La Liga, the Spanish league.
APPSeCONNECT
Sakshi is an associate onboarding manager at APPSeCONNECT. She specializes in Salesforce and SAP integration and has helped over 20 organizations with their integration journey around these platforms. She is fond of traveling and undertakes many DIY craft projects.
APPSeCONNECT
SAP, Salesforce and Slack Automation – Accelerated No-code Integration Within 15 Mins!
Salesforce and SAP are two enterprise applications that are often used by businesses to manage customer relationships, sales, and financials. Slack is a communication and collaboration platform that allows people to communicate efficiently.

Integration between these systems allows data and processes from each system to be shared and connected, creating a more streamlined and efficient workflow for the organization. There are several ways in which applications like SAP, Salesforce and Slack can be integrated, including using pre-built connectors or integration (iPaaS) platforms, building custom integrations using APIs (Application Programming Interfaces), or using a combination of these approaches.

In this webinar, we will take up a challenge to demonstrate SAP, Salesforce and Slack integration within 15 minutes. Using our low-code platform, our onboarding associate, Sakshi Singh plans to demonstrate a specific business scenario. 
Join this webinar, to explore the following:
No-code integration to cover a specific scenario (order cycle)
Demonstration of the solution – SAP, Salesforce, Slack integration
Q&A session to address some questions
This webinar is useful for CXOs, Solution architects, System Integrators and Associates with interest in integration and business process automation. Knowledge on these platforms and Order to Cash cycle is recommended though not mandatory.
APPSeCONNECT will use this data in accordance with our
Privacy policy
to curate a better experience for you, drawing from the best practices we have picked up from eCommerce experts in the industry.