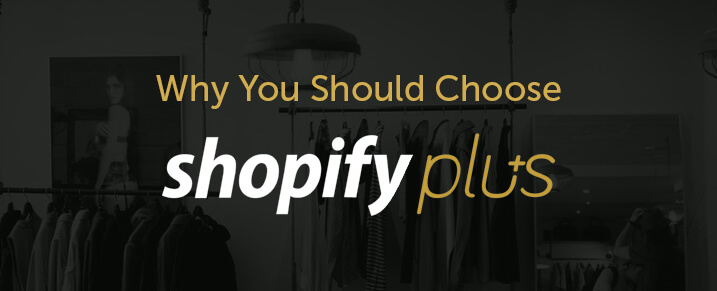 When it comes to choosing an ecommerce platform the options are plenty today. You can choose a solution based on your business size and expected volume of sales. Shopify for example is a popular platform for small- to medium-size business customers. But many may not have the idea that Shopify has a plan and version for high volume enterprise businesses. Magento Enterprise has ruled this segment of the market for many years but Shopify is gradually catching up in this segment with their Shopify Plus plan launched in 2014. Some of the marquee customers of Shopify plus include Citizen, Tesla, Motorola, Adidas and L'Oreal.
A lot of organizations are choosing Shopify Plus over other enterprise grade solutions like Magento Enterprise. But before you opt for Shopify Plus you should know whether it is the right solution for you.
Some basic questions you should have answers to before choosing Shopify Plus –
Are you a gradually growing organization planning to upgrade from a simpler ecommerce solution?
Are you expecting high volume sales e.g. 2000+ orders per minute from your new ecommerce store?
Is your projected annual revenue from the online store going to be more than $500,000?
Enterprise features that set Shopify plus apart –
Like Magento you can set up multiple websites from your one backend with even different URLs. In case you have sub brands you can have multiple stores all controlled from one backend.
100% uptime. Shopify plus is a fully hosted SAAS solution just like its other plans and on this plan they take extra caution to ensure optimal performance through 24/7.
Holiday season sales rush will be a breeze. Shopify plus can handle upto 8000 orders per minute. With 7000+ CPU Cores at work your store will be able to take 1.5 million hits per minute.
You can never run short of space with 200 TB.
Supports 70+ Payment gateways and is Level I PCI compliant.
You get the benefits of a hosted solution without any limitation on bandwidth or sales amount (unlike Bigcommerce Enterprise plan). Also there are no transaction fees.
Apart from these you would also find a lot of other features which are at par with other enterprise grade SaaS or self-hosted solutions like –
Integration with Avalara for tax automation
SSL Certificate (storefront & checkout)
Priority Access to Customer Support
Exclusive to Shopify plus which you would not find with other ecommerce platforms is a team of dedicated resources to guide you at every step:
A dedicated Launch Manager is provided to guide you through the transition if you are migrating from another ecommerce platform.
A dedicated Merchant Success Manager is provided to guide you with the best practices and recommendations for choosing the right apps for extended features or integration.
A support team accessible 24/7 through phone and email to fast response.
Shopify Plus costs vary based on requirements, but it starts from $2000 per month.
Currently Shopify is giving a good offer. In case you plan to upgrade from Magento to Shopify plus they will give 6 months of free service and the migration will also be taken care of by their team.
B2B operations are also not going to be an issue with Shopify plus.  A lot of people would discourage you from choosing Shopify plus for B2B model, but the fact is that there are some amazing apps in the Shopify marketplace that can help you achieve any B2B feature you may need. You can check this highly rated B2B app called Wholesale Pricing by Supple.
Organizations looking forward to enterprise grade ecommerce solutions most probably would have a backend ERP system. So full-scale ecommerce operations would require data exchange with the ERP  in terms of inventory and transaction details. Integrations with Shopify Plus is easy as Shopify offers APIs to connect through. In fact we (APPSeCONNECT) offer Shopify Plus integration with a host of ERP solutions like SAP Business One, SAP ECC, Microsoft NAV etc. We also support integrations with POS like Lightspeed.
We have a customer – Showcase from Canada who started off with a standard plan of Shopify but with the growing online business they opted to upgrade to Shopify plus. Showcase has 100+ retail stores across the best shopping malls of Canada.  They use SAP Business One as the ERP and they are using APPSeCONNECT to integrate their Shopify Plus store to SAP. The integration has eased their operations to a great extent.
Their Marketing Manager Josh mentioned –
"One example is that the integration prevents us from overselling,"

"Say we have twenty units in our National Distribution Centre. The integration automatically ensures we stop selling products when we run out of inventory."
You can read their experience of using Shopify plus here –
Revenues Spike After Showcase Integrates Their Proprietary Technology With Shopify Plus