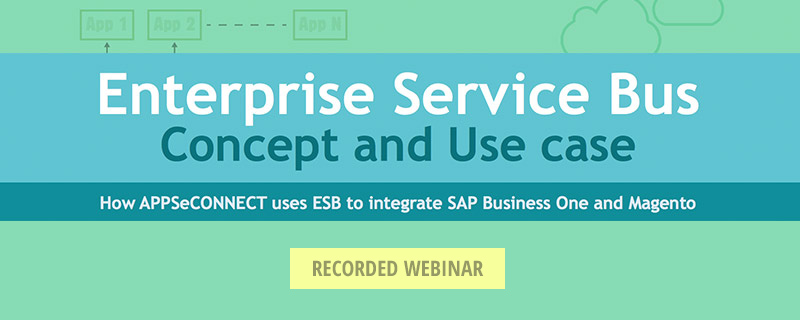 Here are the topics we covered in the webinar:
Problems with point-to-point connectivity
What is Enterprise Service Bus (ESB)?
What is the importance of  ESB?
Different types of ESB and details.
How APPSeCONNECT (the product of InSync) uses ESB for integration.
A use case for our SAP Business One (ERP) and Magento (ECommerce) integration using ESB.

So here are the slides and video from the webinar.
Previous webinar: Importance of connecting CRM with ERP
Join Upcoming webinars: Click here
Related links:
Credit Management for SAP Magento B2B Integration
ERP Ecommerce Hybrid Connector : Offering best of both cloud and on-premise integration