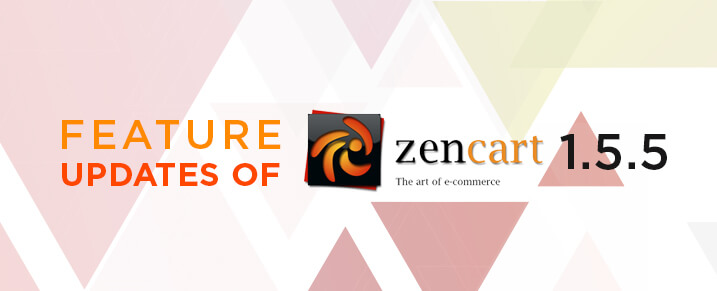 The latest version of ZenCart is expected to be more stable open source, e-commerce platform. With more than 90,000 web stores and contributing in categories from business and industries to entertainment and shopping. ZenCart has been predominantly used in United States and many other regions worldwide.
Let us take a view on the major features of the latest version.
Template update – The default out-of-the-box template (called "Responsive Classic") is now a mobile-friendly responsive-design theme built for flexibility with tablets, mobile devices, and desktops.
Admin Panel update – the most notable improvements are admin menu display so that it is compatible to all device screens. Then comes the customer- password reset has been added. In the "Product price Manager", taxes can be displayed in the price column.
Core update – Zencart has become PHP 7.0 compatible and MySQL 5.7 compatible. Improved error-logging for troubleshooting.
Added hooks to allow for 3rd-party-handling of taxes, for plugin support with orders, attributes, and much more.
Added cron code for automated currency-updating, and currency sources can be selected from Admin->Config->My Store menu, and plugins can auto-show in this list.
Payment update – PayPal Express Checkout is compatible with updated feature has been added including their latest mobile support.

SagePay Form payment module for hosted offsite PCI compliant credit card processing has also been added.

Payeezy JS (First Data/Global Gateway e4) Payment module has been added for onsite PCI compliant credit card processing.

Checkout process – Order Details added to Checkout-Success page.
Email – A new phpMailer integration has been added for better compatibility with more email services, and email-failure errors are logged to /logs/ for easier debugging if any problems occurs.
Shipment Module update – Improved compatibility for payment/shipping modules and SSL/TLS to work with the 2016 SHA-256 Secure Server initiatives being embraced by modern hosting companies and PCI Compliance.
There has been a considerable amount of small improvements to make things work faster, sleeker, smarter and be easier to use.
Click Here for More Blog
How to install ZenCart on WAMP server localhost
How ERP Stock Calculation Impacts ECommerce Sales?