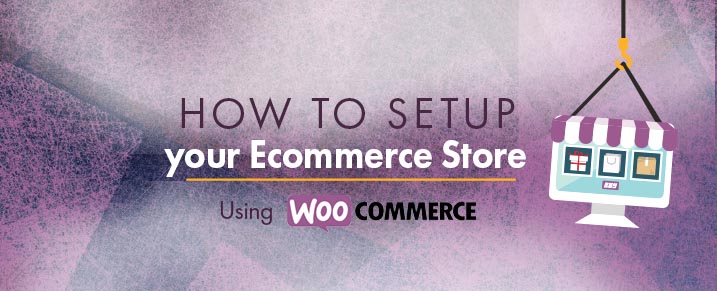 Do you want to set up your online store? Woocommerce is the best option for you. Woocommerce is the most popular ecommerce plugin for WordPress through which you can set up your store in double quick time. This tutorial will show you how to set up your online store step by step.
Installing the Plugin
In your WordPress dashboard, go to Plugin -> Add New. Search for 'Woocommerce'.  Click on Install Now button for the first search result and finally Activate.
After that click on Run the Setup Wizard, which will show the steps to initially setup the store.

In the Page Setup section, you will be shown the required Pages to be crated for Woocommerce. Click on Continue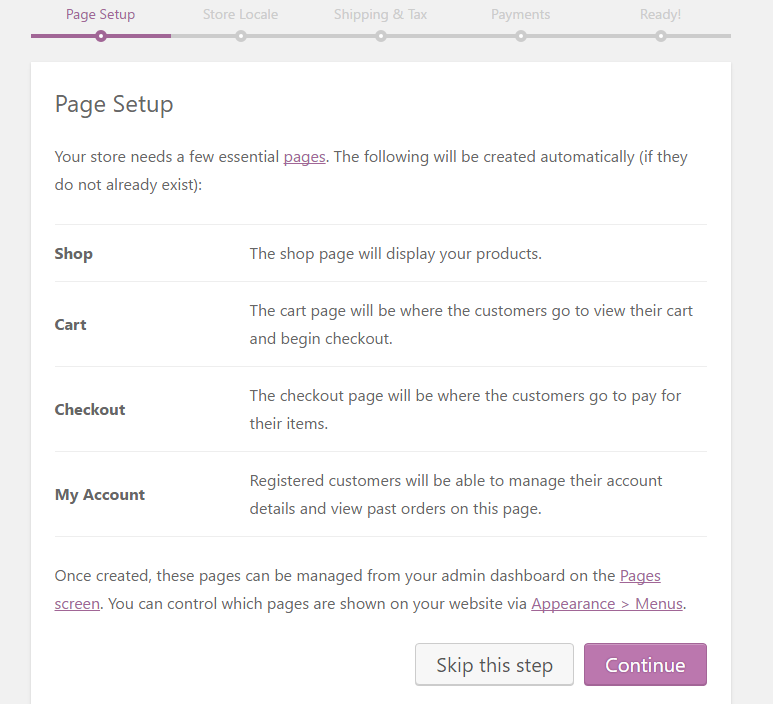 Next in the store locale setup select the country and the other fields will be automatically set as per the country. You can also change the options.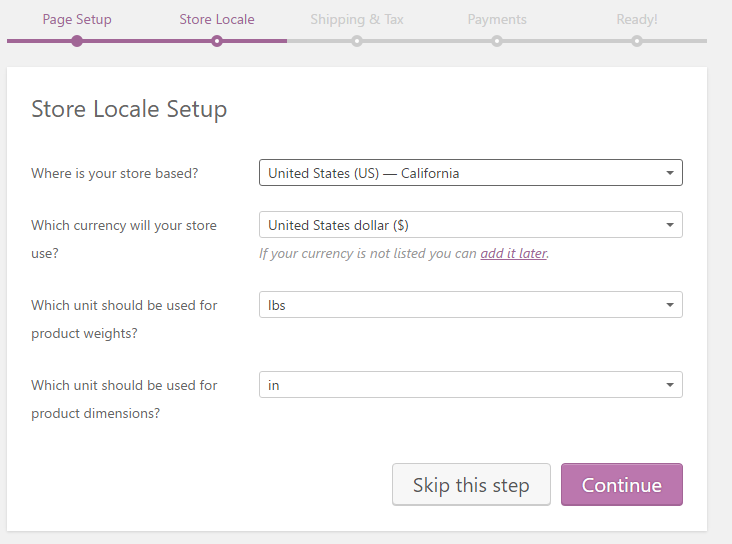 Next, please set up your Shipping and Tax.
In case you have taxes applicable for your products, it will show additional options based on your country selected.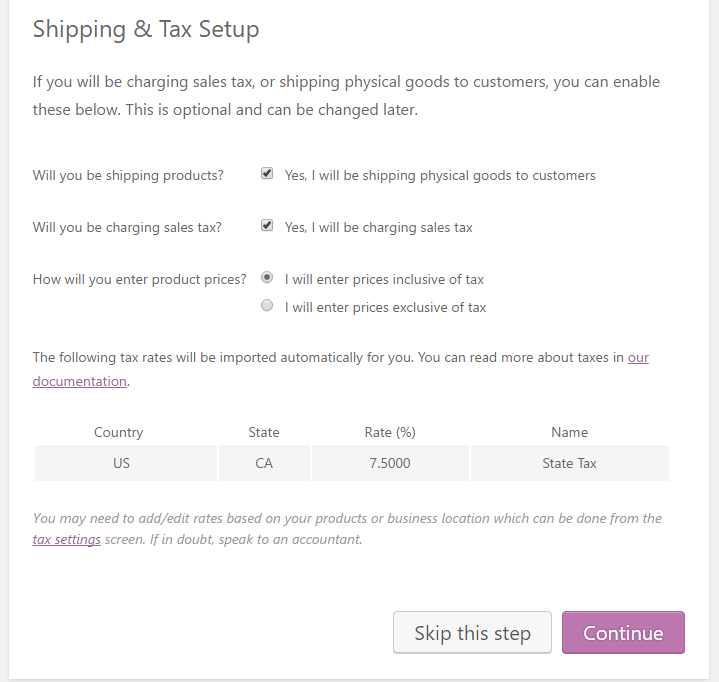 Next, in the payments section select the type of payments you will accept for your store.
Don't worry you can setup additional payment options later.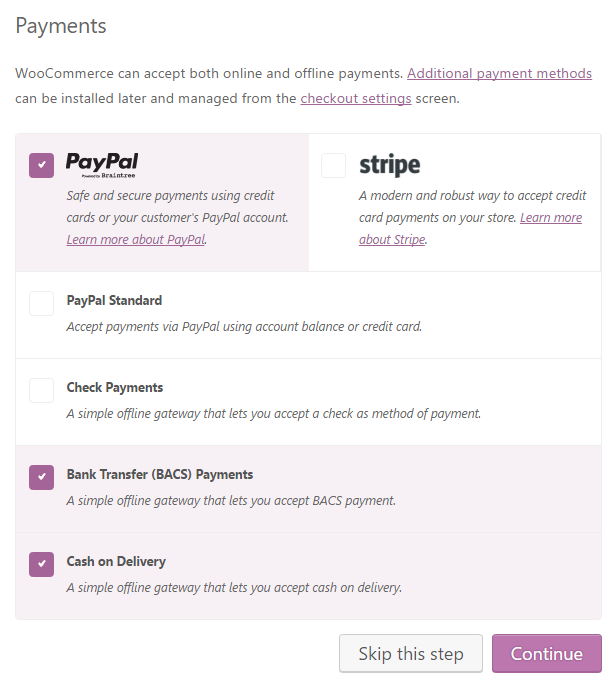 Finally, your ecommerce store is ready and you can Create your first product.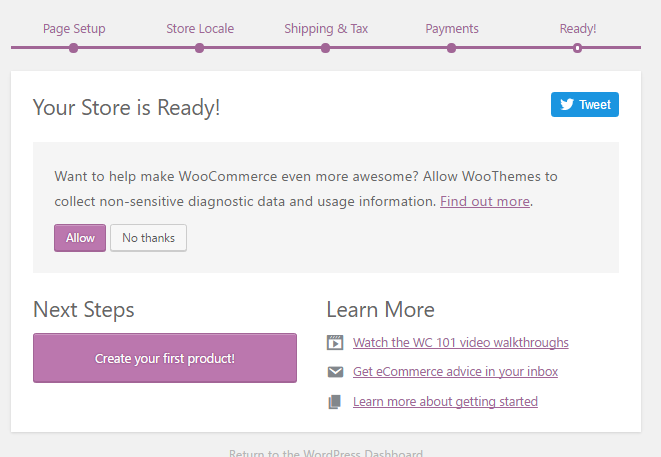 Create your first Product
In the Add New Product page, you will need to insert the following:
Product Name and Description. Click on Add New Product Category to add a product category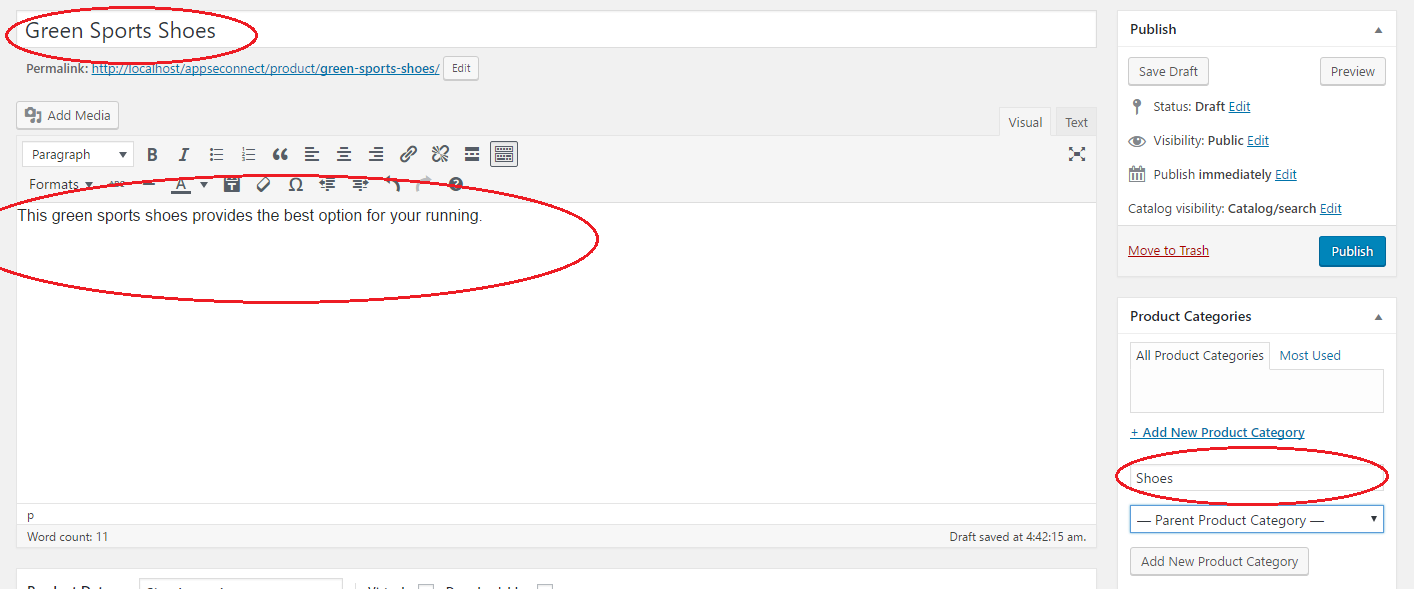 Next, you need to add product featured image using the Add Product Image.
In case you want to show multiple images for your product. Click on Add product gallery Images.
Here you can upload the images from your computer to WordPress.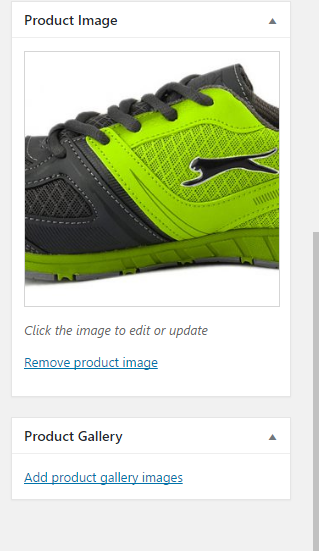 Next, you can add your short product description, which will be visible on the product listing page.

Finally comes the important option of setting the Pricing, tax, Inventory and Shipping options
In the product data, select Variable product if your product has variable size, colors etc., else select Simple product. Here for our shoes we will select simple product.
You can reduce the Sale price in case you want to show and provide a discount.

In the inventory section, put a unique identifier for your product under SKU.
Enable Manage Stock
Provide the number of items you have to sell.
In the Shipping tab, mention the weight and dimensions for your product.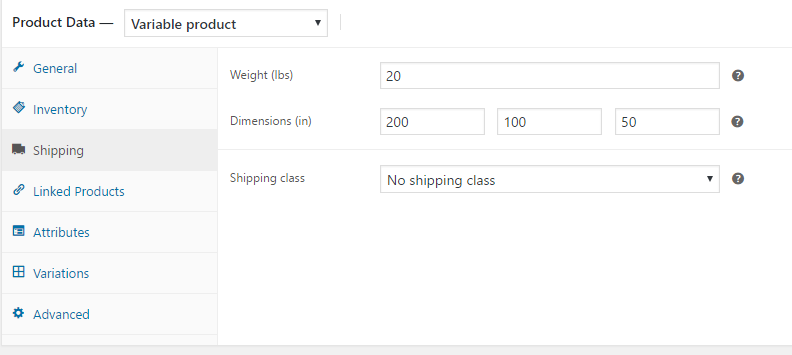 When you are done with everything, you can Publish the product.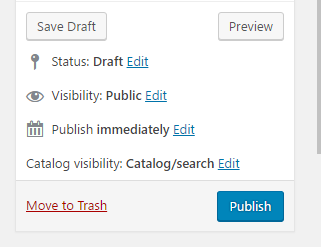 Your product is ready to be sold.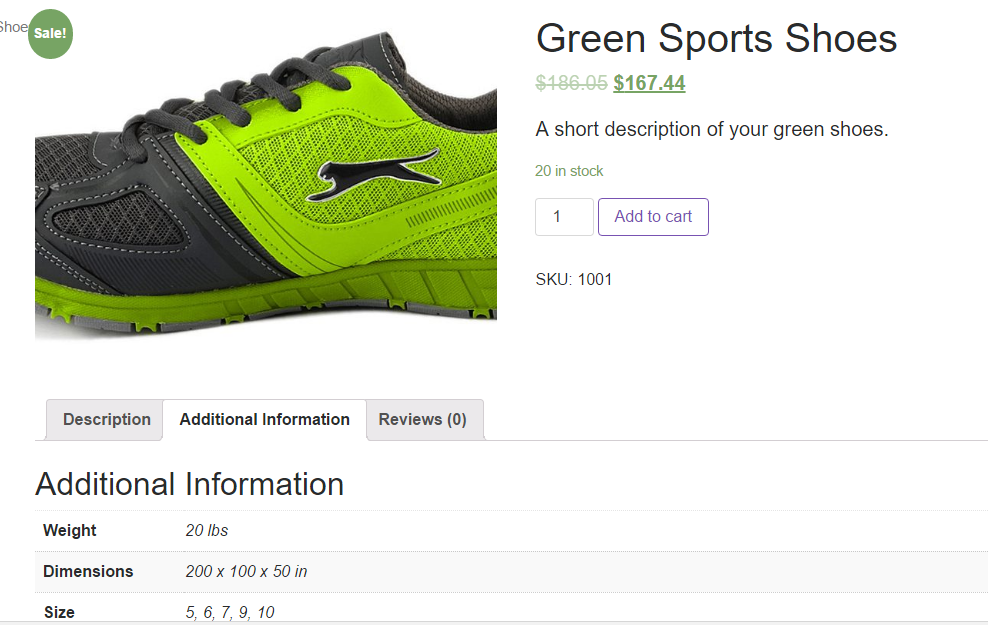 You can customize your Woocommerce settings from Woocommerce -> Settings
One last step is to setup your PayPal settings from Checkout -> PayPal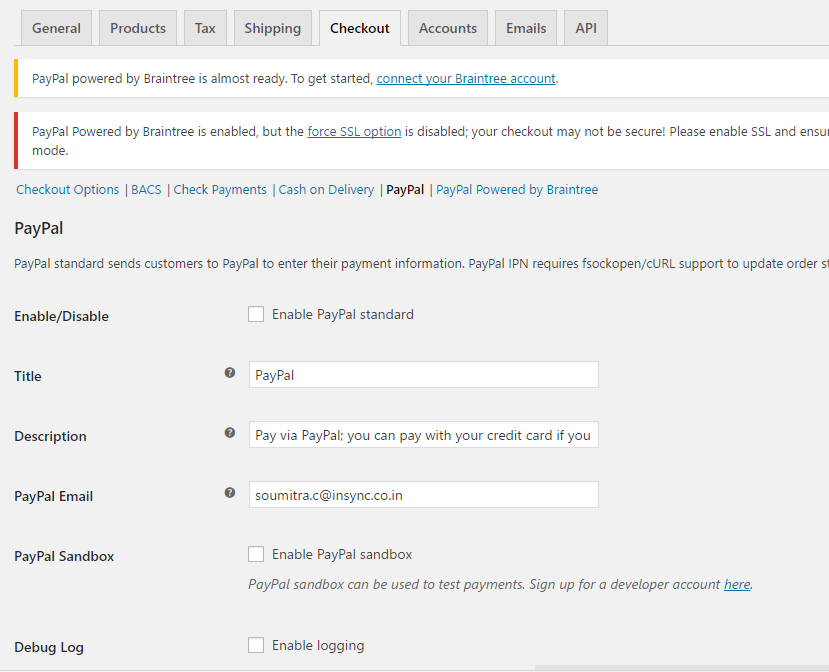 That's it. You can start selling online now!
Now that you have created your WooCommerce store don't forget to integrate it with your ERP system. Connect your WooCommerce store with ERP and grow your business rapidly!!

You may also like:
How to Integrate WooCommerce with Square POS
Tricks to Customize your WooCommerce Store Part-1
How to Use Coupon in WooCommerce in this Holiday Season