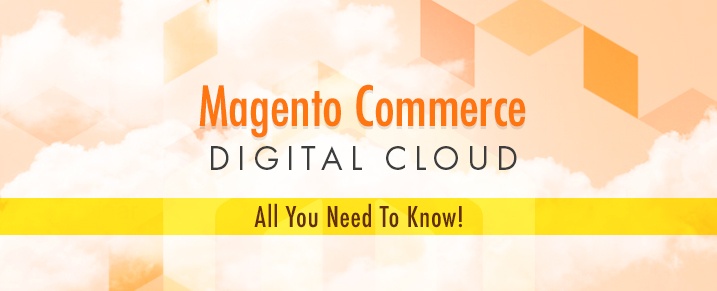 B2B Companies extend their capabilities as Global Distributors and manufacturers embrace Magento Commerce for their widespread end users and partners.
Recently at Magento Imagine 2017 in Las Vegas, the leading digital cloud commerce platform announced the latest B2B capabilities that authorizes the branded manufacturer and wholesalers to scale up. The release of Magento Commerce Digital Cloud enables traders to deal with complex B2B business necessities exclusively, empowering them to economically adapt business models and address the issues of digitally associated customers. It extraordinarily positions the organization to meet the business requirements for both B2B and B2C clients.
Magento enables B2B traders to rapidly make the B2C-like business experience that can boost customer loyalty, increase revenue, decrease costs, and enhance the production network (supply chain). Merchants can now completely cater organizations with business account administration, customized catalogs and price lists, tools for rapid ordering, online requests for quote workflow, and increased inventory visibility across retail outlets. Magento's easy to use platform with broadly categorized APIs and numerous extensions, connecting almost every ERP, CRM or other backend framework, so organizations can use existing technologies and innovations to drive digital changes and put up new marketing ideas.

"The dynamics for B2B companies are rapidly changing, driven by customers who want convenient, seamless, self-service options that B2C companies have long understood," said Jason Woosley, SVP of product and technology at Magento.
Magento Digital Commerce Cloud for B2B features includes:
Corporate account management: Boost sales to corporate accounts with numerous levels of purchasers per their purchasing capabilities. Offer flexible payment options including payment on credit.
Quoting: Efficiently manage quote requests and negotiable price terms without disturbing the workflow.
Quick ordering: Drive recurring income with quick ordering. Buyers can upload list of SKUs, utilize demand records, duplicate past orders to quicken the purchase procedure, or execute fast reorders for general purchases.
Custom catalogs and pricing: Guarantee end customers get the correct items and price information with customized catalogues and personalized price lists for individual organizations or groups of end customers.
Real-time inventory intelligence: Introduce distributors to the available inventory across various locations to increase sale and hence better customer experience.
Intelligent routing and order delivery: Provide an economic shipment for businesses that deliver from multiple locations by choosing the best fulfillment source.
Backend integration: Simple and easy synchronization with any backend ERP/CRM system with the help of highly classified APIs and various extensions.
Multichannel support: Create a consistent brand experience by catering B2B and B2C customers, multiple brands in multiples geographies on the same platform.
As per Gartner analysis, by next year companies that offer their B2B digital commerce sites will attain a market share and increase revenue up to 25 percent.
A fact that will help to analyze the benefit of Magento Digital Cloud Commerce:
"We needed to create a simpler buying experience to support the full range of our customers' needs, but we hadn't found a partner that could meet our requirements or scale as quickly as the market demanded," said Greg Wilson, senior vice president and CIO at CentiMark Corporation, the parent company of QuestMark. "Magento enabled us to build a B2B customer experience that doubled our revenues and maintained our leadership as America's No. 1 roofing and flooring contractor."
Hence we can conclude, this innovation enhances Magento Commerce's B2B offering with dedicated capabilities and a complete suite for B2B-specific use cases. Now, you can easily integrate your Magento store with back-end ERP/CRM and improve your business process rapidly.

You may also like:
Webinar Recap: Extending Magento's Capabilities to Increase Efficiency and Accelerate Growth
4 Magento Partners Share Their Take on Magento 2
How to implement payment gateway in Magento 2
What Does the Future of Cloud Integration Look Like?