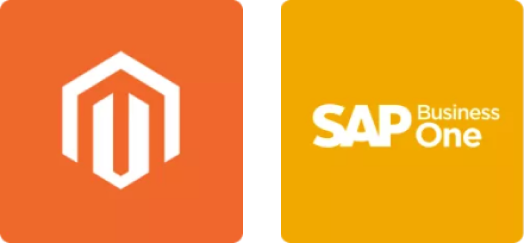 Magento and SAP Business One
B2C eCommerce ERP Integration
Automate Bulk eCommerce Operation and Streamline Business Processes Through the Magento and SAP Business One Integration
The Magento and SAP Business One integration package will let you integrate the applications with the help of pre-configured and time-tested workflows (ProcessFlows), significantly reducing your time and effort in configuring and designing the integration.
Our integration packages are like blueprints that provide pre-defined entities and field mappings to enable seamless exchange of data between the source and destination applications. Just Install, Deploy and Execute the packages to automate business processes efficiently and amplify your growth.
Workflows You Can Automate
Easy Package Sharing & Installation: Two step Package Sharing, and One Click Installation lets you share and unzip your packages with ease and reduces time and effort, encouraging Citizen Integration. Know more on Processflow Packaging


Automated Business Cycle Integration: Lets you just plug and play every cycle of your business process automatically with the applications SAP Business One Service Layer & Magento 2.0.


Pre-Implemented mappings: The process flows in this package are pre-implemented with all the mappings required for integrating your ProcessFlow minimizing the manual efforts. However, you are always welcome in altering the mappings as per your business process.


Pre-implemented filters with variables: Processflows in this package are pre – implemented with variables that will allow only to alter on the variable configurations instead of the Filters used. However, you need to configure and create the variables as per your usage. Check this documentation further for the required details.