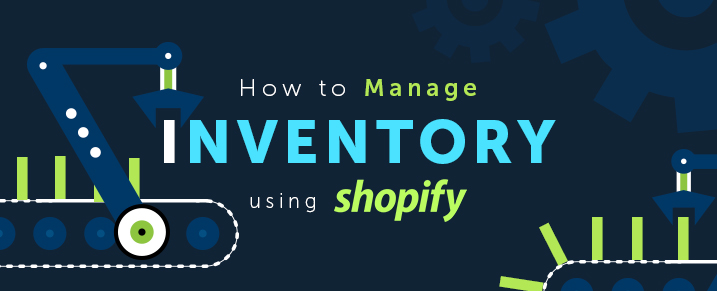 Are you running an online business and you're tired of the hustle and bustle of the inventory management that your old school spreadsheet system is causing you? Are you finding it difficult to grow your business as you have to focus more on inventory management than wondering how to increase your sale?
Whatever your concern may be, here comes the Shopify inventory management that provides you with the best ways to make your life easier and your customers happier.
Shopify inventory management can be done with the Shopify platform as well as other available add-ons. Let's first discuss some of the indigenous practices for Shopify inventory tracking.
1. Set up Inventory Tracking for your Products:
a. Log in to the store admin portal.
b. Choose Products and search for the product whose inventory you want to track.
c. For products with variants, click Edit beside the variant you want to track the Inventory section, set your Inventory policy to Shopify tracks this product's inventory from the drop-down menu.

You can even ask for pre-orders if you check the Allow customers to purchase this product when it's out of stock. However, for Shopify POS you can track continue to sell even if the inventory falls to zero or below as Shopify assumes that the quantity is available at the warehouse.
Now, you can easily view the stock of different products from the Inventory section or from the Products page itself. You can filter variants by Availability, Product type, Product vendor, Inventory quantity, or Tagged with.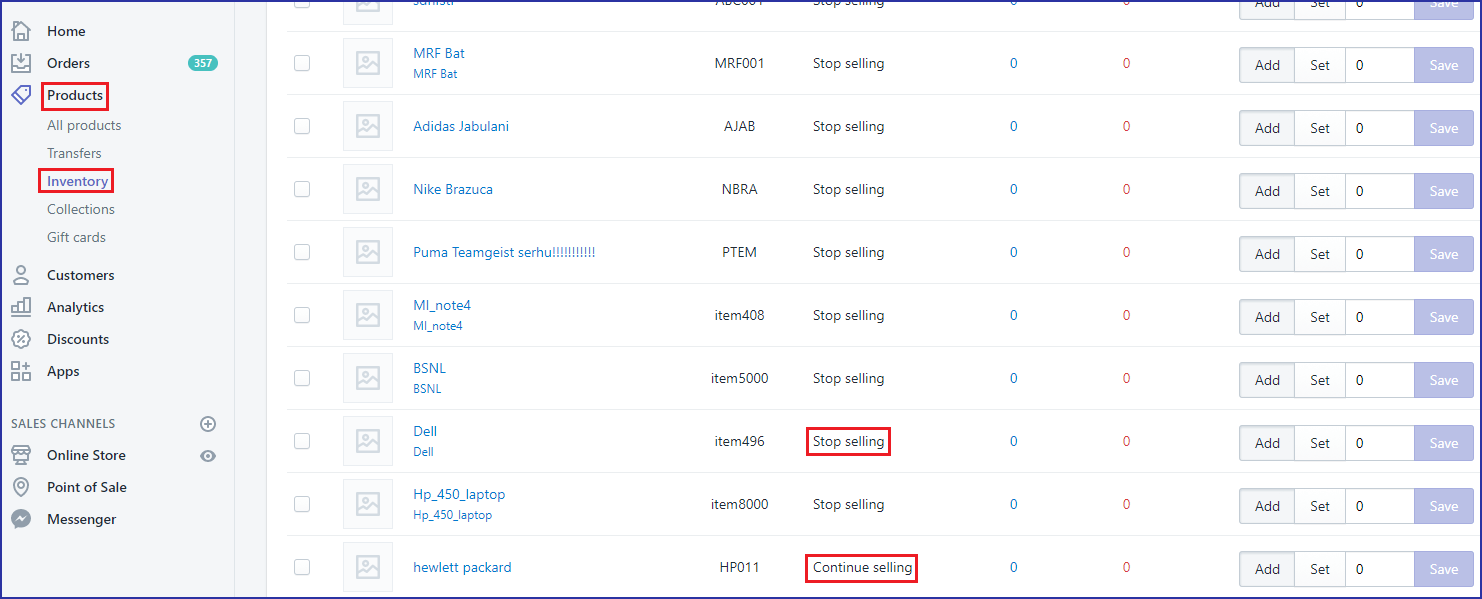 2. View a Product's Inventory History:
You can also view the product's inventory history for each product and its variant individually for last 90 days.

3. Assigning Barcodes for Shopify Inventory Tracking:
Shopify platform provides you with managing inventory tracking using barcodes for your products.
4. Setting up and Organizing Products:
The initial step to strong stock administration is setting up and sorting out every product in the system that you've picked. What's more, there's something else entirely to it than simply assigning a barcode. Consider characterizations that work well for your business. You can distinguish products by its type, vendor, collections or even add tags for the same!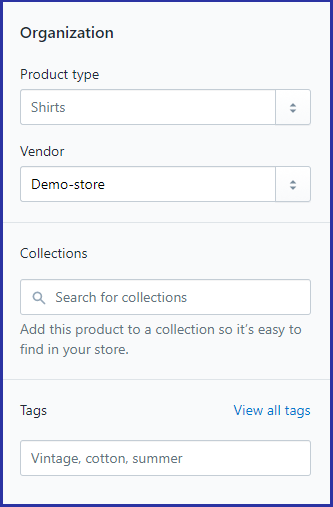 5. Following Stock Checks:
How about a customer is happily shopping at your website and chooses a product which they really want to buy, but little do they know that the product is out of stock in the warehouse? A big no-no. It may prove fatal for your business.
With Shopify warehouse management, you can track stock counts, set up reminders to place orders or to manufacture more products when their count hits a particular number.
We had discussed some of the indigenous practices for Shopify inventory tracking. Now, let's have a look at a few tools and applications that might help you with Shopify warehouse management. Whatever you can think of, Shopify App Store has it all. Here you can find a wholesome solution to all inventory management woes.
With this, we come to the end of this blog. Hope you guys enjoyed it!
Now, you can easily connect your Shopify Store with the back-end ERP, CRM and POS Systems to automate the business process!


You may also like:
Shopify's New Price Rules API Increases Flexibility
10 Mistakes to Avoid on your Shopify Website
7 Tips to Speed up your Shopify Store
9 Best Shopify Apps To Skyrocket Your Sales