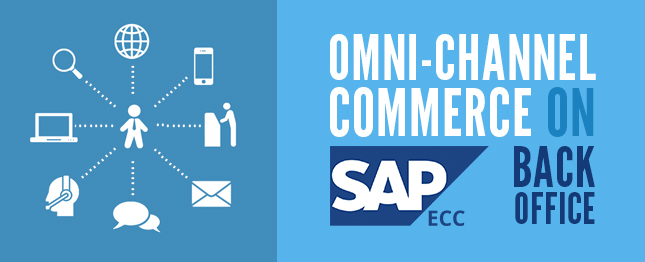 Intended audience – CTOs/ Business Owners / CEOs of retail enterprises who want build upon their SAP implementation forward and initiate omni-channel commerce
Many retailers are already on world's leading enterprise resource planning systems like SAP. This has helped them create a solid foundation for managing and controlling the backend operations. The efficiency gained having a single version of truth across the enterprise is enormous. The fact that SAP-IS Retail solution has picked up so fast is also a testimonial to the fact that the solution has delivered value.
First impression that retail vertical creates is handling volumes of end customers via the point of sales system (POS) across the outlets. Though SAP doesn't have a POS of its own, usually the integration with third party POS solutions works more than fine. However one of the frequently missed or understated elements of the SAP implementation is the online store. These are the customers which require you to be always reachable. The challenges are taken to the next level when they expect having a seamless experience vis-à-vis other channels like brick and mortar store. SAP has addressed this missing piece to an extent by taking over Hybris. Though the solution works pretty well, it may be out of reach for many medium sized or cost conscious businesses. Let's look at what defines this term "omni-channel commerce" before we look at elements in SAP which can help you initiate it.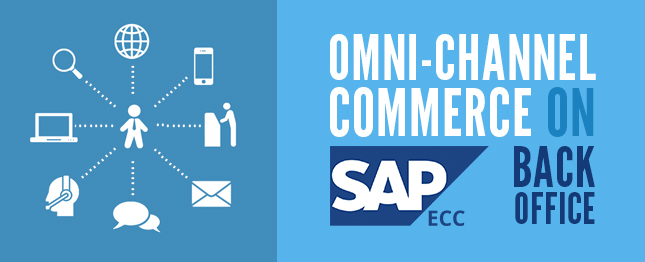 Defining – Omni-Channel commerce
There are various channels in which you, as a retailer, can reach a customer. Some of them can be your retail outlet, online web-store, smart phones, tablets, printed catalogue, direct mailers, newsprint and much more. The customers want to be equipped with information, reviews, comparisons and specifications. Whereas unified customer experience can lead to higher sales, any dissonance in buying experience can lead to a lost sale. It is therefore very important that marketing activities are carried with a uniform manner and with a common set of master data. Giving a unified message to customer is not easy. This requires a close coordination among various departments of the company. Next we look at the elements in SAP which you can leverage to kick start your omni-channel initiative.
Elements in SAP which help enable Omni Channel Commerce
You may be surprised that if used rigorously, SAP can offer you a complete platform on which you can build upon having unified experience across channel. Though we don't claim that this list is complete but we are surely highlighting the important aspects
Catalogue – By defining catalogue in SAP you can use this for structuring all your customer channels. You can also define variants to incorporate multi-lingual / multi-currency dimensions.
Classification – Classification data brings out the attributes of the product. This is often used for understanding the specifications and also for comparing products. This forms an important aspect because this is a key for someone who is not physically in front of the product.
Products and Inventory – Material master with relevant information like unit of measure, long and short descriptions, and classification data need to be leveraged to have a unified experience. Inventory levels are a must as well to ensure that you offer only those products which are in stock.
Price Lists – You can define price lists in SAP and have this as a common reference. You can easily factor in discounts promotions and taxes using condition technique. Periodic revision in prices can have a process to synchronize defined for each channel.
Multi-Media – You can store documents in SAP and relate it with products. While relaying information to channels this can be used along with products so that it can add the visual effect to the buying process.
Benefits of Omni-Channel
The following are the key benefits which accrue with omni-channel commerce. They are also the reason why you should move towards it
Enable your customer's shopping experience by unified buying experience.
Quick and efficient way to promote campaigns with your entire audience.
Enriched product information across channels thus leading to customer engagement.
Better up-sell and cross sell chances