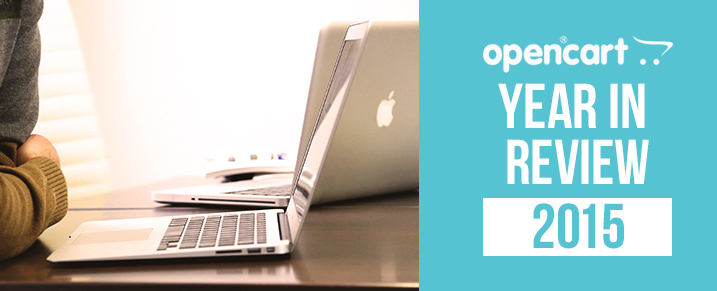 The new version of OpenCart is expected to convey Open Source e-business platforms to new tallness. The new version accompanies huge amounts of changes and new elements. The code base is vastly improved, more clean. The natural dashboard will make site much simpler and numerous other incredible things. New features includes:
Completely Responsive Architecture – Your OpenCart e-store will not just be Mobile- friendly, it's more of responsive now. The layout and appearance will look more attractive in all devices like Desktops, Tabs and Mobiles.
Opencart embeds Bootstrap 3 – Through the involvement of bootstrap 3 at core, your store becomes polished and Spontaneous on all gadgets.
Supports Font Awesome– you can benefit from Font Awesome by making use of Advanced CSS font collection of more than 400 icons. You just need to add the icon category and the relevant icon is displayed on your site.
OCmod- supports virtual file modification– Through this feature you can make adjustment of your site without changing the center records. Not any more separate establishment required as OCmod is incorporated at center of Opencart 2. This feature is to keep the loss of client's customization while upgrading.
Spontaneous Dashboard – it offers some assistance with focusing on what is vital: deal analytics, individuals who are online. Along with that its simpler to communicate with your framework. The horizontal menu is replaced with the vertical one for a brilliant routing.
Built- in Extension Installer – OpenCart 2 allows themes and extension installation in a simpler way by using built-in Extension Installer. No more override documents by means of FTP, this conveys you to the speedier and more precise establishment process. After transferring subject/expansion, you will see rundown of documents that will be overridden when you continue with the establishment.
Numerous payment gateways incorporated – Around 30+ payment gateways are supported at the core by default in the new version of OpenCart. These includes:
Amazon Payments
BluePay Redirect (Requires SSL)
First Data EMEA Connect (3DSecure enabled)
First Data EMEA Web Service API
Free Checkout
NOCHEX
Payza
PayPal Pro iFrame
Web Payment Software
Secure Trading Web Service
Event notification process– Keeping up a site is a diligent work as you have a lot of things to think about. This becomes simple with Event Notification framework that embed notice when an action takes place. The Notification incorporates:
What number of requests are in which status ?
What number of new clients are sitting tight for endorsement ?
What number of items are out of stock ?
What number of surveys are pending ?
Integrated API – The API is to coordinate your site to 3rd party extension. For instance, making iOS and Android utilization of the site or associate the data to a CMS site.
MaxMind Fraud Detection System integrated by default – Opencart 2.0 comes with MaxMind which recognizing unsafe requests to be held for further survey. It distinguishes the misrepresentation orders in view of the high risk IP address, high hazard email, high hazard gadget. To make use of this,  Just register at MaxMind and paste the key in the Fraud Setting inside your Opencart 2 setting panel.
Click Here : A Guide to Major Opencart Updates in 2015