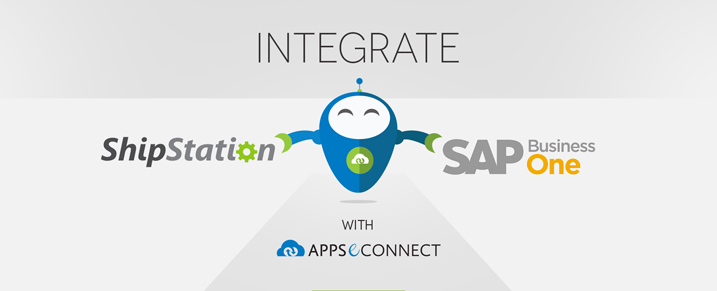 ShipStation is one of the most preferred "one-size fits all" shipment solution for multichannel retailers. As they have multiple points of engagement for selling, merchants can sell products not only in a single store like Magento store, but also in other stores like Amazon, eBay, and other channels easily. With ShipStation, a merchant just need a single account to manage all the logistics requirements like pick, pack, print labels, ship, etc. The tracking details also get automatically updated to the channels in realtime. Being  a cloud based solution, it is getting a better attraction too as a solution for the problem of multicarrier package processing.
Though ShipStation is a delivery solution, it can reduce the operational headache of the delivery manager who does not need to login to each channel to manage their individual delivery. However, to manage the other business processes such as procurement, inventory, accounts, planning and forecasting, etc. a business often requires an ERP Solution.
ShipStation users are mostly Mid and Large Enterprises, and they deal with large volume of orders on daily basis across channels, so their best fitment can be SAP Business One HANA as their ERP solution. SAP Business One HANA has proven advantageous for existing as well as new customers for additional speed and performance along with functionalities that is only possible in a high performance environments.
So as a multichannel business owner, you can think about the daunting aspect of managing sales, processing order, financial entries and complete order fulfillment across those disparate channels. On the other hand, without synchronization between your ERP and your ShipStation like solutions, you always run the risk of overselling or underselling. When you are managing an online store, you need to feed a lot of data manually into your ERP from the respective online store and vice versa, such as –
● Customer Information
● Sales Orders
● Store Details
● Item Details and Price Updates…
Entering the data of ShipStation into SAP Business One HANA through manual data entry involves a lot of data mismatch, errors, additional time for error/data correction and at the end it incurs business loss.
APPSeCONNECT – ShipStation integration with SAP Business One HANA resolves all the data entry hassles by providing its users with centralized hub to control every aspect of multichannel operations in much more efficient way including store wise order fulfillment, inventory management, accounts, and many more. Hence, the integration saves operational cost and boosts your response time to the consumers. Thus it obviously raises the customer confidence on your products and services and your reputation in the market. Let us have a look to the offerings, available in APPSeCONNECT, to integrate ShipStation and SAP Business One HANA as follows.
1.Customer Add
APPSeCONNECT quickly syncs all the multichannel imported customers and their contact details in ShipStation to SAP Business One HANA. Thus your SAP Business One will contain all customer information synced across the channels through ShipStation. And if you are using any CRM, then it will also help to send regular marketing updates to the customers easily.
2.Customer Update
Customer information may require to be updated any point of time, so it also requires integration from ShipStation to SAP Business One HANA. Thus your SAP Business One will contain all the up-to-date customer information all the time.
3.Product Add
APPSeCONNECT can add new item information from ShipStation to SAP Business One HANA in both directions. Any items imported or created in ShipStation will be reflected in SAP Business One HANA ERP Item card.
4.Product Update
Other than Product Add, this feature of APPSeCONNECT also allows its user to update product details at any point of time and reflects the same in SAP Business One HANA.
5.Order Add
Sales orders are very crucial elements for processing order fulfilment, and you need to process it very quickly as well. Order processing requires validating the order, payment, available stock, and selecting the proper shipment method. APPSeCONNECT can sync all the imported orders in real time from ShipStation to SAP Business One HANA ERP.
6.Order Update
Any sales orders that requires update with respect to pricing, quantity, or SKU, can be instantly synced from ShipStation to SAP Business One HANA.
7.Order Cancel
Sales Orders that are canceled, their status and changes to all other linked modules in SAP Business One HANA can be reflected with this integration. With APPSeCONNECT, you have the provision of syncing all the order cancellation details from ShipStation to SAP Business One HANA.
And we are continually integrating …
We have this offering for APPSeCONNECT- ShipStation integration with SAP Business One using service layer on HANA, which is a new generation of extension API to consume SAP Business One data and services.
To understand in more details check out this video:
You may also like:
Webinar: Connect SAP B1 with apps using Service Layer (HANA)
How to request and install license for SAP Hana and B1H
Webinar- Connect Third Party Systems with SAP B1 – DI API, DI Server, B1WS