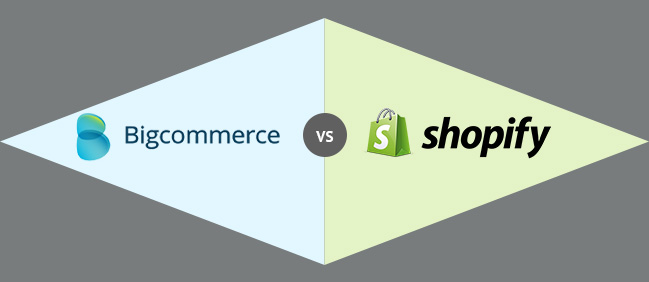 If you are thinking to start your own ecommerce Online Store or want to upgrade your existing Store. There are 2 big names of ecommerce platform like Shopify and Bigcommerce apart from Magento. So if you are choosing best ecommerce platform which makes your life easy by doing everything like Managing inventory, margin, User account Management, wish list check past orders etc.
So we are going to start analyzing between these two Big ecommerce Giant, It would help your decision making process easier.
Shopify:
It is really 'easy to use' platform, you can easily use it and run your website within a fix time-frame. You don't need too much customization and coding as well, just you can easily use their templates and start running your online Shop. If you want to change some of the templates then Shopify have their own platform called 'liquid' where you can change your template structure. There template library haven't too much template so you have limitation for selection of template but still you can easily customized your Website with their new language 'liquid'.
Bigcommerce:
Bigcommerce is one of the biggest competitor of Shopify. Bigcommerce provides you more customization option rather than Shopify, You don't need to learn coding like Shopify 'liquid'. You can include your own theme, its SEO options is very intense, you can use custom URL's, title tags, keywords and description per product, you can also edit in robots.txt file, you can create your own 301 redirects, can used an XML sitemap and public sitemap as well. So it provide almost ever thing of SEO related option.
One of the most useful thing is that Shopify mainly focuses in USA's Companies while Bigcommerce provide worldwide Support option.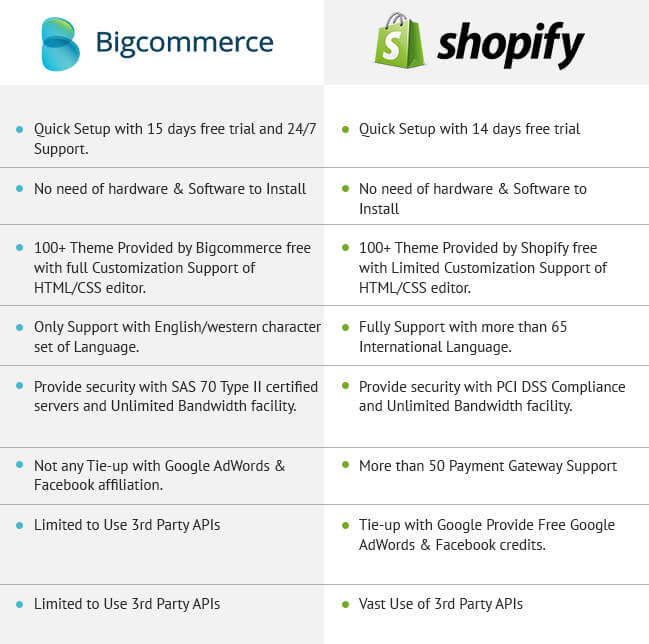 We hope that these points will help you to take better decision for purchasing or upgrading your ecommerce online store.
You may also like
1) 10 hottest e-commerce startups
2) Secrets to a Successful E-Commerce Business (Video)
3) How to Increase Online e-Commerce Business Revenue
4) Prestashop Success Story- From 2007 till now
If you are an eCommerce merchant and looking to complete commerce sales processing through your ERP or CRM, we have the right solution for you – APPSeCONNECT, world's easiest solution to integrate your ERP, eCommerce and CRM and help you grow your business.