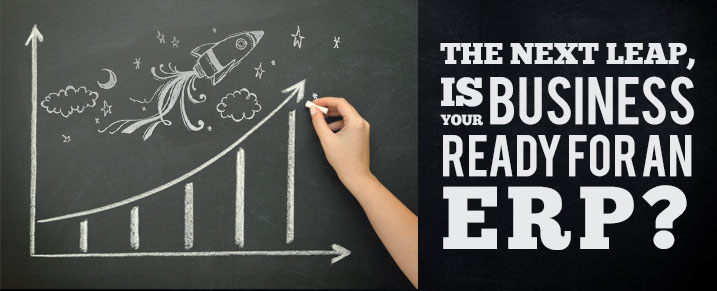 You start a business with a goal to achieve something in your life, which can serve you, your daily bread and butter and later scrumptious meal. As your business is growing, all the procedures around you are also rising up, which may be handled during your start up but not in peak time. During your start-up, it must be easy to manage it but as the volume multiplies you get stuck with multiple options. So it's now your turn to feed your business accordingly, for better development of your e-business you need an ERP System so that you can have the actuals of your e-business at your finger tip.
Reasons To Consider ERP Installation:
Access to your document and information: Your business is growing and so are the departments, do you know what exactly is happening? Do you get the data easily? Do you have any idea on sales or your customers? This is not possible when you do business in high volume. An ERP software is your savior in this kind of scenarios. After installation, you share your business data equally across all departments.
Lack in customer satisfaction: When your customer is purchasing an item from your eStore and calls up for an enquiry, how will you answer? It is important for you to understand that upholding separate data's can create confusion, where you can fail to satisfy your customer. Implementation of ERP software enhances your customer experience in your eStore. After their purchase, they receive updates on every procedure taking place like order processing to shipment.
Account management: Till date many accounts related procedure are manually set and are ink based. In these scenarios, you have to recruit people to manually enter into the different system. An ERP system will hold a single database, from where any authorized departments can access it.
Too many software spoils the system: Your employees are allocated in their respected domain, each domain is running on different software. How do you transfer data from one domain to other? If you think by sending and receiving files day long will make no difference, you are wrong. How about having an option where all your employees work on a single domain? Yes, an ERP Software will make your workflow remain on single domain along with multiple access, thus, streamlining your e-business.
Implementing an ERP is a cost effective and single platform solutions. This enables you to deal with the complexities of different software, creating a single platform. Multiple systems in your e-business multiply your resources and hours, so work becomes difficult and inefficient. It is also advised to use the best of breed solutions to conveniently streamline your business if your business is in heavy volume use a connector. As a result you will have a mental satisfaction as you can access everything at your fingertip, your resources can work efficiently and your customers are happy with your services.