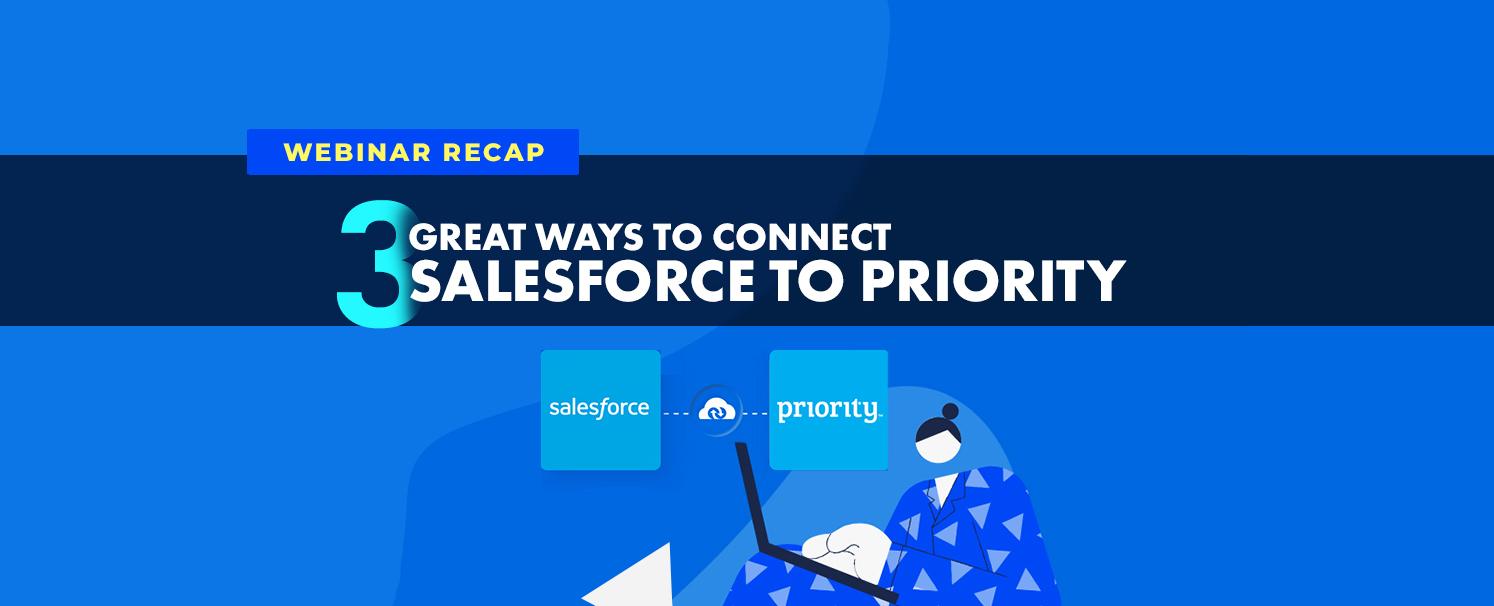 In the growing digital world, businesses are using multiple applications to support their operations. One such important application is an Enterprise Resource Planning (ERP) platform that manages all the back-end processes of the organization. Among all the other platforms available, Priority ERP serves as one of the best and most scalable ERPs. It provides immense power in the hands of its users and offers a personalized experience that facilitates easy customizations and upgrades. Being used by thousands of businesses around the world, Priority ERP has become one of the most stable and power-packed ERPs in its segment. Also, since Priority is highly business-friendly, it can be easily integrated with other applications to maximize the output and provide a much more coherent approach to the business processes.
Priority recently organized a webinar showcasing the seamless integration of Priority ERP with Salesforce CRM via our integration solution APPSeCONNECT. APPSeCONNECT is a smart and robust application and data Integration Platform as a Service (iPaaS) that connects multiple business applications with each other and streamlines business data for increased productivity and efficiency. It offers a fully automatic, highly flexible and bi-directional integration between Priority ERP and other applications and allows the exchange of critical business data such as Accounts/Company and Contacts, Items, Price Books, Sales Orders, etc. during Priority ERP and Salesforce CRM integration. Priority showcased our solution as one of the easiest and most efficient solutions in the market and we wish them all the best to build more innovative solutions in the future.



The webinar was presented by Mr. Subhajit Goswami, VP Global Business Development at InSync Tech-Fin Solutions on behalf of Priority ERP. To showcase the successful sync of data between the two applications, the following data points or integration Touchpoints were taken into consideration:
ACCOUNT & CONTACT SYNC
ITEM SYNC
PRICE BOOK SYNC
SALES ORDER SYNC
We would like to thank all the attendees who joined this amazing webinar. We hope it was useful. In case you have missed the webinar, you can check this Webinar Recap which we have recorded:

Webinar: Connect Priority ERP and Salesforce CRM via APPSeCONNECT
Check out the Priority ERP webinar that showcases APPSeCONNECT as one of the finest integration solutions for Priority and know the best practices involved!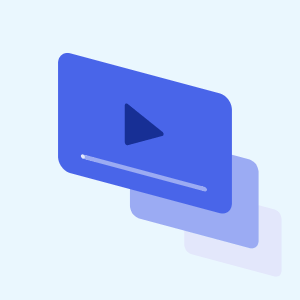 Should you have any unanswered questions from the webinar, please feel free to get back to us. You can shoot an email to team@appseconnect.com or tweet your question @APPSeCONNECT. Please pass these along to colleagues you know who may be interested. In case you have any suggestions regarding what topics we should cover in the future, don't forget to let us know!  We would love to know your thoughts about the webinar.
APPSeCONNECT is a smart and robust business application integration platform that seamlessly connects Priority ERP to all your business applications and streamlines operations to facilitate the free-flow of data across the platforms. By moving into the region of iPaaS, APPSeCONNECT proves to be a best-in-the-class platform that easily connects systems and automates the business process.
Now, you can easily connect Priority ERP with Salesforce CRM under one single platform to automate the business process!