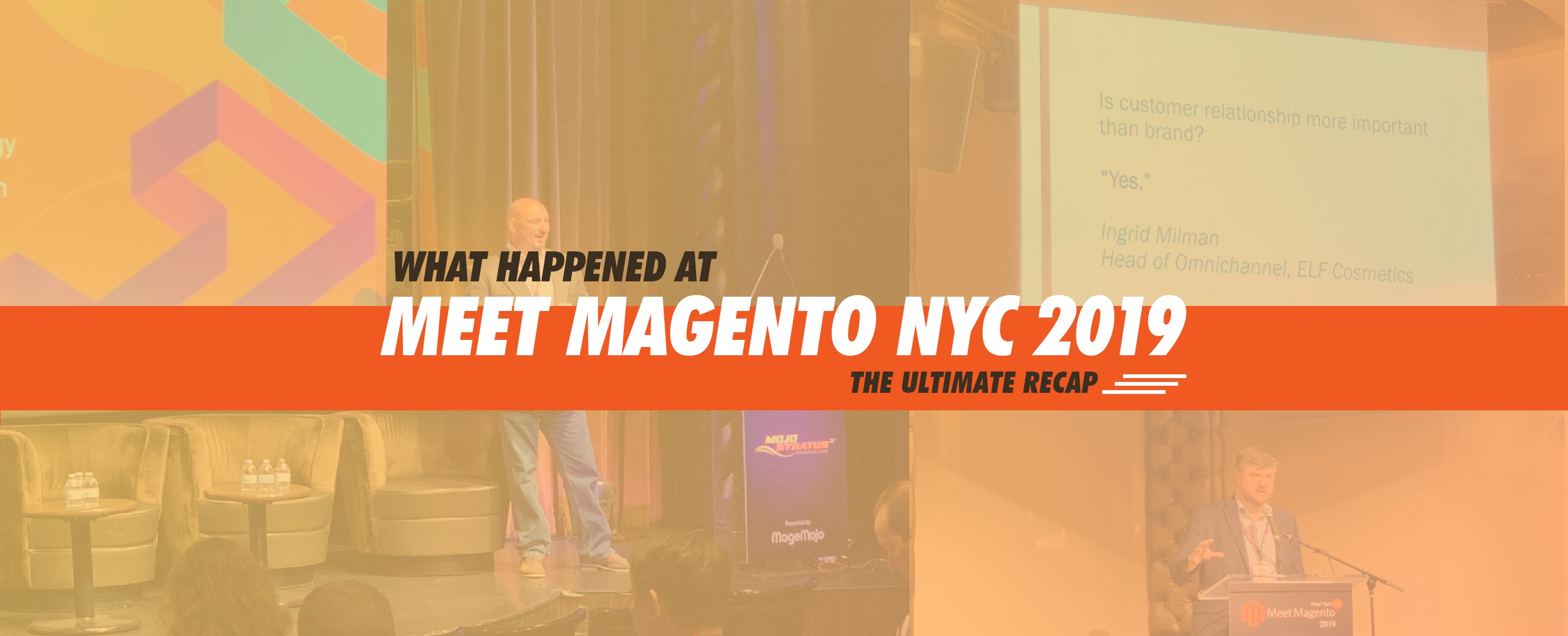 In the world of the rapidly growing Digital Commerce, Magento is one name that stands out one of the benchmarks of the eCommerce market. Magento eCommerce has been a consistent and ever-evolving platform which has provided users with the capability of building an eCommerce storefront as the requirements of any business owner. With a number of international events on a frequent basis, Magento has made sure that they are present to their community and clients globally.
Recently, on 5th-6th  September 2019, Magento organized their annual conference by Magento partners –  The Meet Magento NYC! Thousands of people joined the event including retailers, developers, technology partners, and solution providers discussing and exchanging knowledge on e-commerce and digitizing one's business. For New York, this was the "LARGEST EXCLUSIVELY MAGENTO EVENT IN THE US". The event took place in the  Edison Ballroom, 240 W 47th St, New York, NY 10036 and was hosted by MageMojo.
Team APPSeCONNECT was glad to be a part of Meet Magento NYC and attend the event.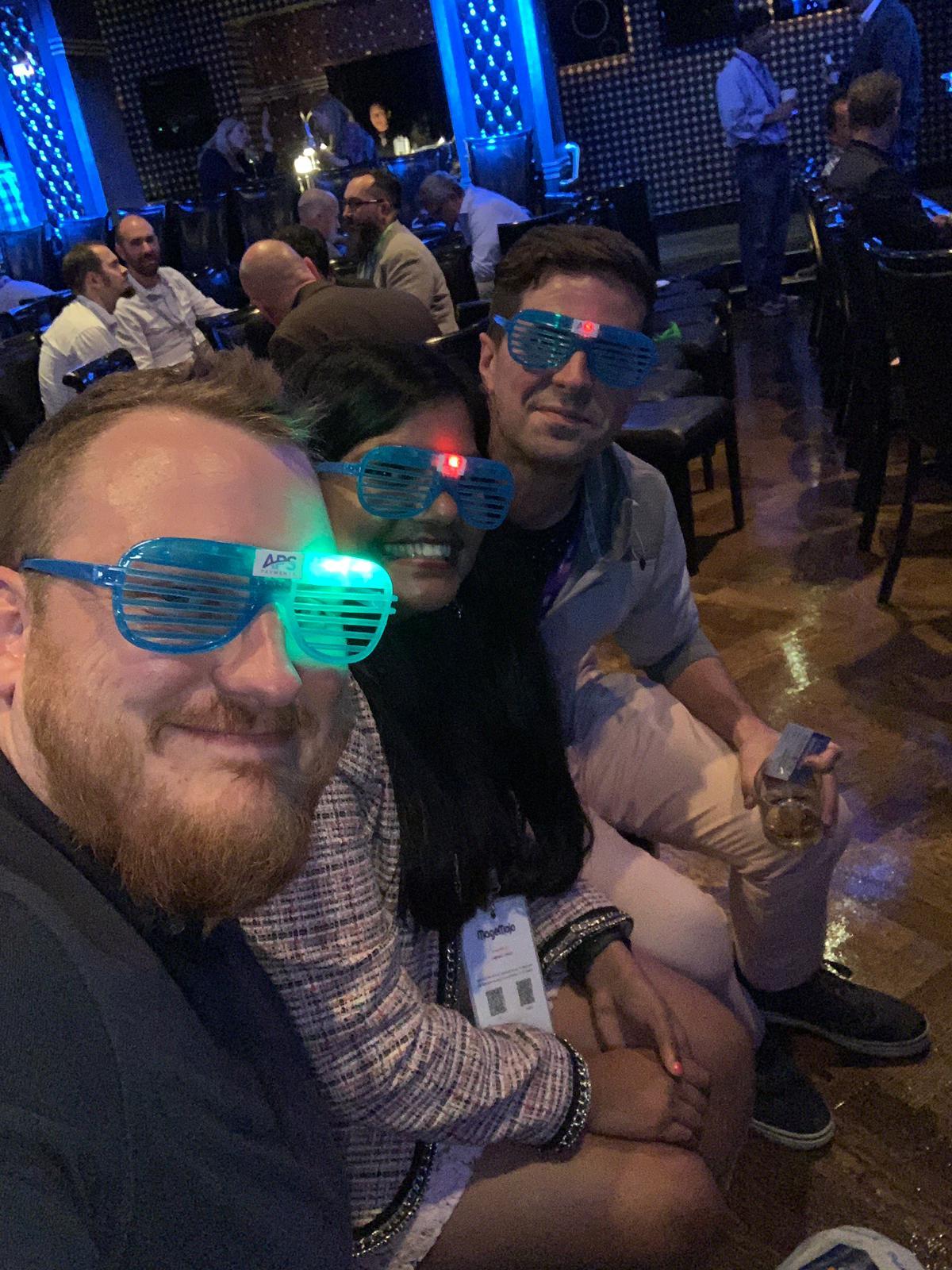 Meet Magento NYC was a flamboyant and inspiring event which brought together Magento merchants, developers, evangelists, enthusiasts and many other professionals. This event not only dived deep into how Magento has evolved over the year but also provided substantial material on how it is planning to cater to its digital customers in the coming years.
After the Adobe acquisition, Magento has been delivering paramount solutions and enhancements to their products. In Meet Magento NYC, they showed how smart product recommendations are going to be introduced as a big part of the eCommerce industry.
Smart product recommendations coming soon from @magento @Adobe via their Sensei #AI ? #MM19NYC pic.twitter.com/zIcZ8RFhjH

— Littledata (@littledatauk) September 5, 2019
The world-class Magento event in New York was kicked-off by Mr. Peter Sheldon, VP Strategy at Magento. He discussed the evolving landscape of online commerce and how it is going to change the game in the coming years.
How do you kick-off a world-class show in New York? You bring out a super star. @peter_sheldon from Adobe is discussing the evolving landscape of online commerce on our main stage. #mm19nyc pic.twitter.com/I3PobxTLTG

— Shannon Kelly (@SkellyTweeter) September 5, 2019

Wow, from @benmarks announcing Magento opening things up on GitHub and accepting pull requests back at Meet Magento NYC ?? (A few years ago) to now @peter_sheldon sharing these awesome stats at #MM19NYC – look how far we have come as a platform + ecosystem together. pic.twitter.com/Jpzdvdoefz

— Joshua Warren (@JoshuaSWarren) September 5, 2019
Sheldon confirmed that mobile commerce will hit a chart of 73% by 2021! Also, according to Sheldon, 60% of new logo wins have B2B requirements.
@peter_sheldon shares that mobile commerce will hit 73% in 2021! #mm19nyc pic.twitter.com/TD8g0g6BtB

— Brandon Rimmey (@Brandon_MVT) September 5, 2019
"60% of new logo wins have B2B requirements". Fascinating ecommerce insights from @peter_sheldon at #MM19NYC pic.twitter.com/BYGd7xy89k

— Erin Kissling (@vertexerin) September 5, 2019
With digital security being a practically big subject to cater to, Meet Magento made sure none of its stones were left unturned. The session on data security was the key!
In the era where collecting data is important at the same time you need to comply and protect your data #MM19NYC pic.twitter.com/sItazBewJB

— Muliadi Jeo (@jeo4long) September 6, 2019

The afterparty was fun as always and it was a great time to network with some of the most amazing Magento people!
The @meetmagentonyc after party is in full swing! Great food, drinks and company ?#MM19NYC #Magento pic.twitter.com/67YsOIRzOj

— John Hughes ? (@JohnHughes1984) September 5, 2019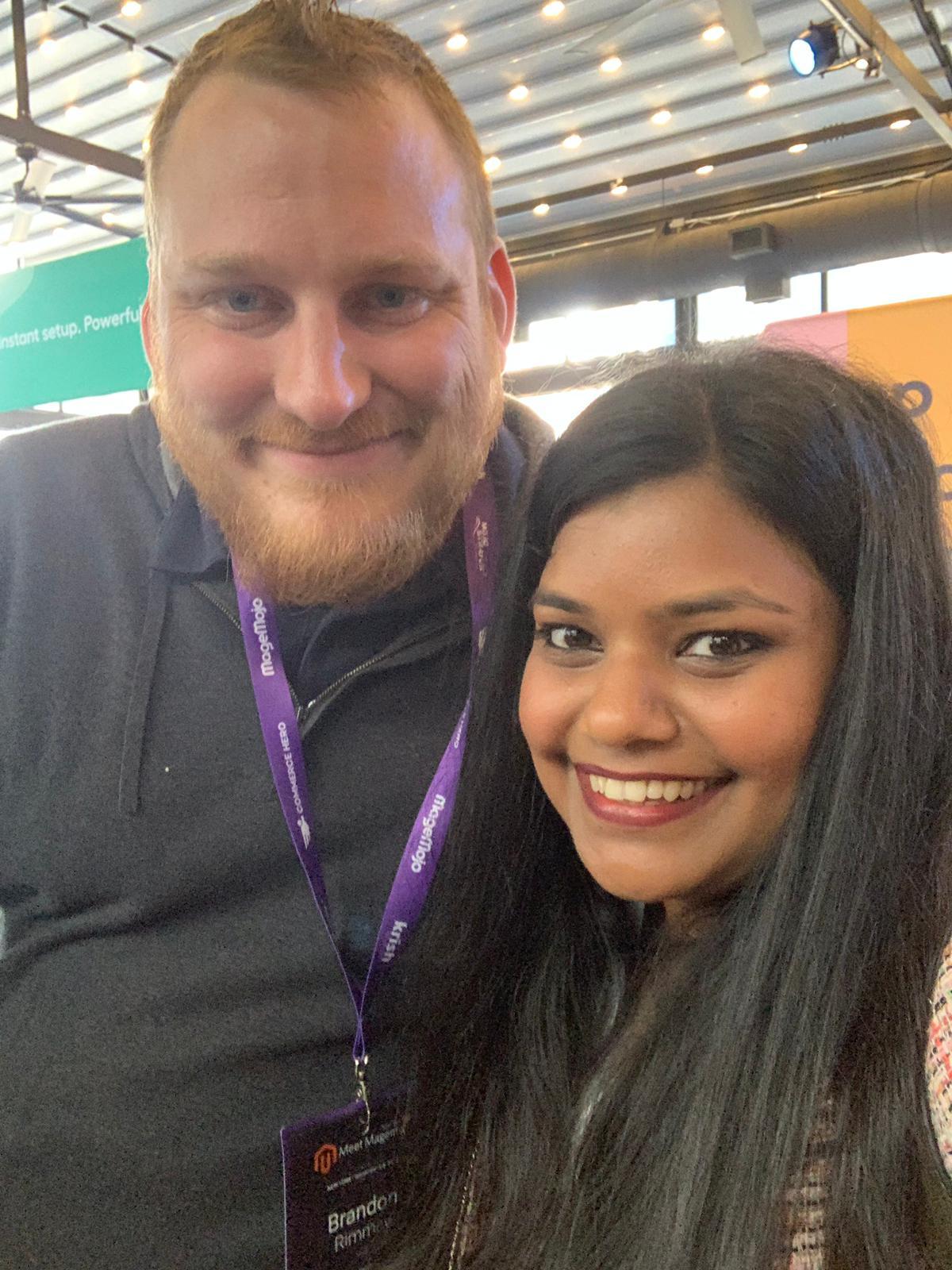 The closing keynote was delivered by Ben Marks himself where he explained why Magento came up with M2 after M1.
@benmarks explaining why Magento came up with M2 after M1, taking over the closing speech at #MM19NYC 😀 pic.twitter.com/BJj2D7SVcU

— Grzegorz Bandurowski (@gbandurowski) September 6, 2019
Eric Hileman, CEO Magemojo, also delivered the closing keynote!
@ericvhileman this was the best closing keynote ever! Loved the honest and funny way of explaining why Magento2 is the way it is! As well as the reality about magento future! #MM19NYC #magento pic.twitter.com/wQYVQliqfT

— Virgil Ghic (@VirgilGhic) September 6, 2019
Magento has been an ever-developing eCommerce platform that has provided users with the functionalities they had been waiting for coveting for. With more and more innovation, we can expect Magento eCommerce to become one of the most widely used eCommerce solutions in the global market. We expect more flamboyant Magento events in the future that help and guide Magento merchants on their way to success.
Now, you can easily sync your Magento store with the back-end ERP/CRM system to automate the business process!

You may also like:
Why should you attend Meet Magento NYC 2019?
Understanding Price Scaling within SAP ERP and Magento
How to Easily Create Sitemap in Magento – Step by Step Guide