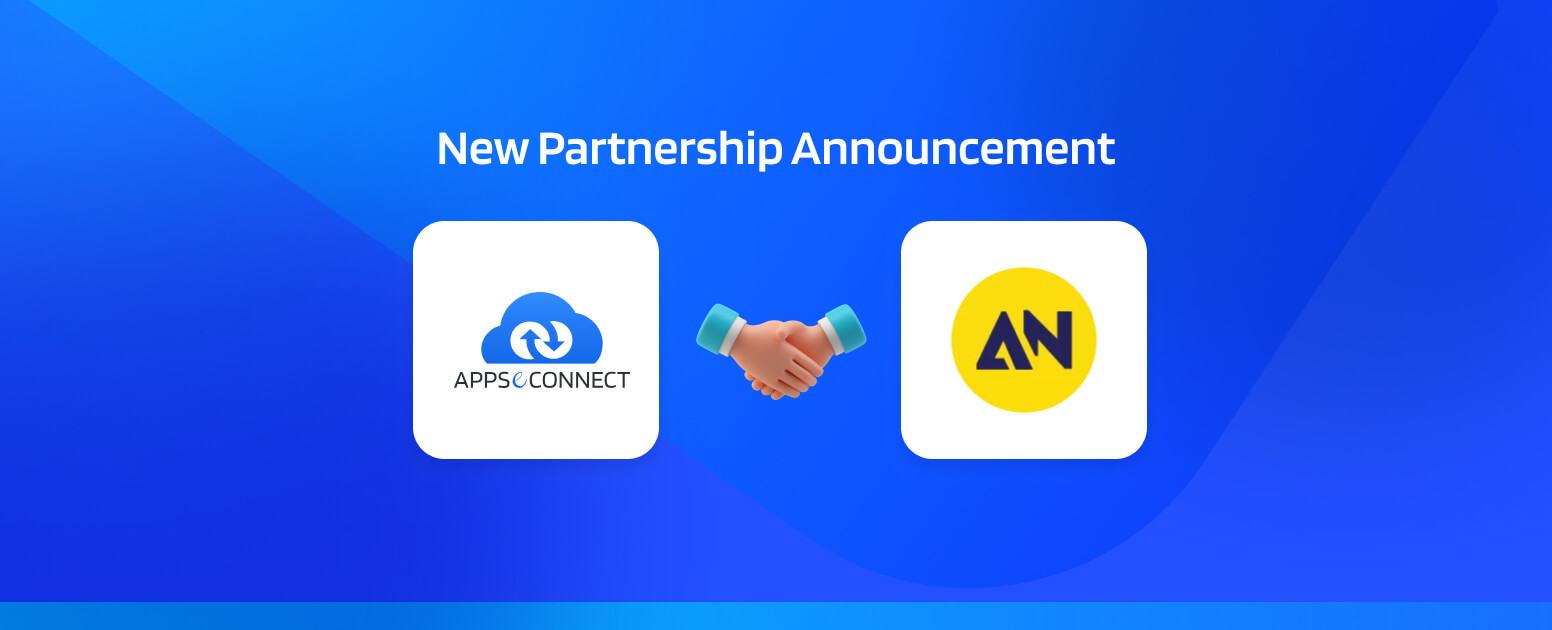 APPSeCONNECT and AccessNext, two well-established technology companies and business solution providers, have joined forces to offer a comprehensive solution that helps businesses attain remarkable operational efficiency. APPSeCONNECT recently announced its collaboration with AccessNext, a top referral partner based in the USA. They are a leading digital marketing agency with the aim and vision to enable customer business growth. Their passion for delivering successful stories has made it their mission to deliver seamless, exciting, engaging, and attractive digital experiences through bespoke data solutions.

About AccessNext – APPSeCONNECT Partner
AccessNext is an industry-leading digital marketing agency, dedicated to supporting clients in a variety of industry sectors with exceptional digital solutions. They have a long history of producing positive and sustainable results for organizations all around the world and acknowledge that each client has a different story and unique digital goals. They are a team of experts in digital marketing, driven by digital excellence, delivering seamless digital experiences from branding, via AI, to marketing automation for their clients.
AccessNext's dedicated team of digital marketing experts, with a keen understanding of your business sector and niche, serve a wide range of industry sectors such as – Healthcare, Manufacturing and Distribution, Professional Services, Associations & Nonprofit organizations, Ecommerce, Education, Financial Services, Government, Sports & Entertainment, and Transportation. Additionally, their services relating to marketing solutions include – Lead Generation, Customized Email Marketing Databases, Healthcare Leads & Emails, Physicians' & Doctors' email Lists, Mass Email campaigns, and SEO & Branding.
About APPSeCONNECT
APPSeCONNECT is a next-generation, intelligent platform that supports integration and modernization. To be precise, it connects applications and automates business processes. It is relevant in today's market because it addresses one of the biggest barriers of a modern-day enterprise that is operating in silos, and handles the issue by focusing on connecting, synchronizing, and relating – data, applications, and processes among cloud and on-premises systems with latest integration paradigms, and the best-in-class technologies. It empowers organizations to leverage their existing apps, resources, technology, and data and seamlessly streamline their operations in a fast, secure, and reliable manner to increase productivity and efficiency.
It is a user-friendly, enterprise-grade tool that offers comprehensive integration capabilities to handle any complexities in business applications. The problem of underutilized resources is just as pressing as the lack of resources, and this is where APPSeCONNECT excels in helping businesses orchestrate and manage their apps. APPSeCONNECT provides full-scale integration and automation, enabling you to connect any application, anywhere, and eliminate data silos. With top-notch security measures in place, it transfers data seamlessly. Its streamlined and low-code development environment makes it incredibly easy to use, and its vast library of pre-built integration packages helps businesses significantly cut down on their time-to-market.
APPSeCONNECT is elated to introduce AccessNext as its referral partner in the US and is excited to work in unison to offer additional support to customers during integration processes. Through this partnership, AccessNext can redeem special rights and privileges from the APPSeCONNECT platform. They could also develop and deploy integration solutions in association with APPSeCONNECT. With the help of this collaborative association, we hope to give back to the community as well by expanding and empowering the e-commerce community globally, encouraging Business Process Automation, and extending our innovation to as many organizations as possible accompanied by our best-suited solutions.