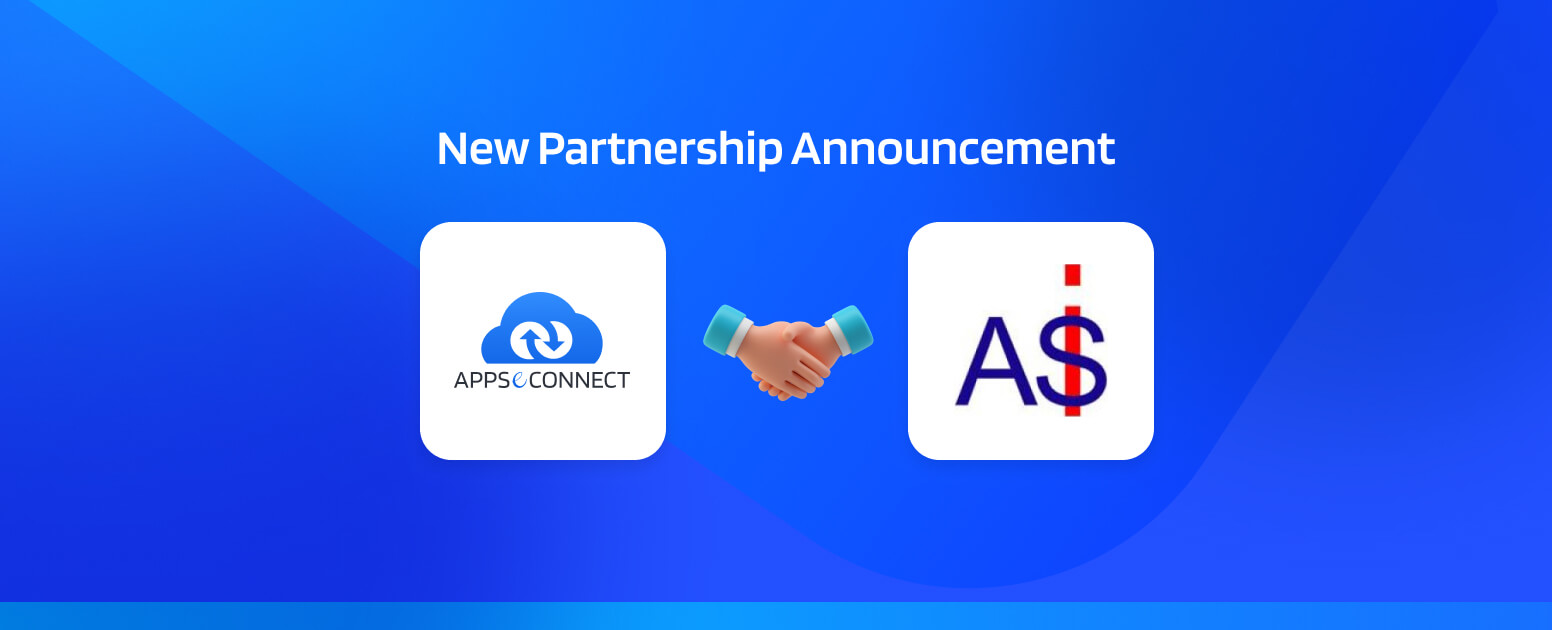 Two of the trusted technology brands and business solution providers, Affluent Software Innovations and APPSeCONNECT have joined hands to deliver a complete solution to businesses so that they can achieve great operational efficiency. Recently, APPSeCONNECT announced a new partnership agreement with Affluent Software Innovations, an IT software and services company, headquartered in Singapore, that delivers enterprise client-server, multi-tier, and web-based solutions across the entire value chain. They have been committed to quality, and multi-technology expertise, since 2005 and APPSeCONNECT is looking forward to working closely together with them as a partner.

About Affluent Software Innovations – APPSeCONNECT Partner
Affluent Software Innovations Pte Ltd (ASI) is a technology services provider that offers a full spectrum of software solutions and services. They deliver web-based solutions across the entire value chain, spanning on-site consulting services to turnkey software projects. Their team is comprised of highly qualified and experienced software professionals with work experience in different regions of the globe. They are committed to excellence in service for all their clients.
Their services range from providing mobility services globally to businesses operating in several industries and help them extend their business market, revenues, and brand value. They also provide eCommerce Solutions to help businesses grow and help their clients develop functional eCommerce websites for their businesses. Their specialization lies in web solutions and talent innovations. Their team is skilled in .NET Based application development, database, creative UI, mobile app, and SAP consulting, to list a few.
About APPSeCONNECT
APPSeCONNECT is a next-generation, intelligent platform that supports integration and modernization. To be precise, it connects applications and automates business processes. It is a popular solution, globally in today's market because it addresses one of the biggest barriers of a modern-day enterprise that is operating in silos, and handles the issue by focusing on connecting, synchronizing, and relating – data, applications, and processes among cloud and on-premises systems with latest integration paradigms, and the best-in-class technologies. It empowers organizations to leverage their existing apps, resources, technology, and data and seamlessly streamline their operations in a fast, secure, and reliable manner to increase productivity and efficiency.
With APPSeCONNECT, businesses can easily connect multiple applications to automate their business. It provides enterprise-friendly, lean, low-code, future-proof automation that lets you rapidly design, automate and manage complex processes and dramatically improve time-to-market with our comprehensive, pre-configured, integrations around the most popular enterprise apps. It has transformed over 1250 organizations across the globe in recent years, helping businesses of all sizes to scale growth faster.
APPSeCONNECT is glad to be partners with Affluent Software Innovations and is excited to empower more businesses globally, together. Through this partnership, Affluent Software Innovations will get special rights and privileges from the APPSeCONNECT platform. They would also be able to develop and deploy e-commerce solutions in association with APPSeCONNECT. With the help of this collaborative association, we hope to give back to the community as well by expanding the eCommerce community globally, encouraging Business Process Automation, and extending our innovation to as many organizations as possible accompanied by our best-suited solutions.