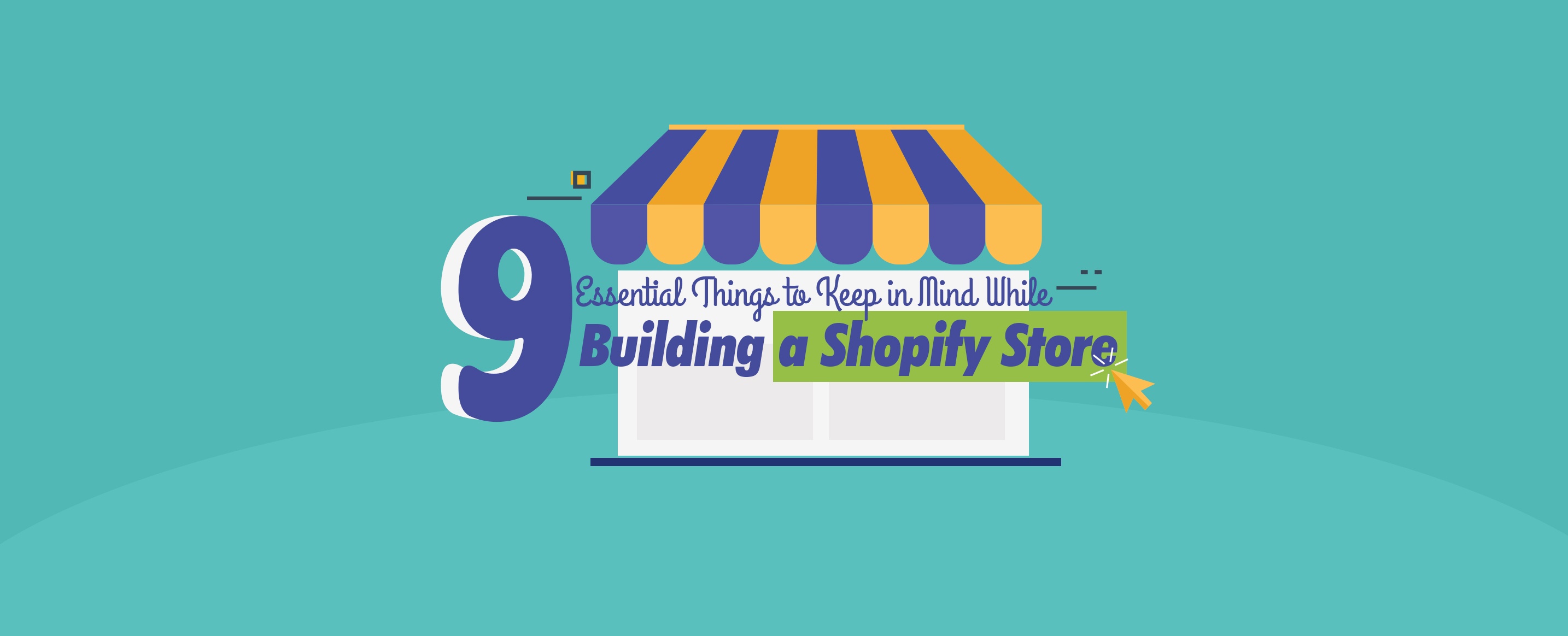 After all that planning, you are now about to build your Shopify Store, but building it is not that simple. As exciting as it is, it can also be quite overwhelming. So, this blog is just a guide to save some of your mental energy, organizing each and everything you need to build your Shopify store ensuring that you don't run around aimlessly.
The most important thing you need to do is to put yourself in the customer's shoes and ask yourself what kind of store would you like to visit. This would give you a lot more clarity is your pursuit. If you can give your customers a favorable experience, your business would grow.
1. Selecting a name for your store
The name of the store is really very important. Just like you need an identity to function in this world, your store also needs an identity in the world of e-commerce. The store name does that for you.
2. Selecting a Theme
Shopify provides a variety of free themes and premium themes from which you can choose. It provides the essential visual appeal to your store. But ensure that the theme you choose is related to your business and the products that you are selling because the context is as important as the content.
You would also be able to see the mobile view as well as the desktop view of the theme you have chosen and what it's going to look like once you have added the products. Check out these Top Shopify Websites randomly picked by us based on their design and user experience!
3. Navigation
Your website navigation makes it convenient for the customers to find the products. Thus, the ease with which it can be done can pull more customers to your website and in turn enable more sales. Good navigation ensures great shopping experience and that is what you want for your customers.
4. Contact Information
You need to earn the customers' trust to grow your business and providing with your contact information is the key to it. Provide an e-mail and/or phone number for your customers to contact you to if the need arises.

5. Displaying Products
You need to provide a sufficient number of different images of your product and also their detailed specifications so that it becomes convenient for the customer to know if it will cater to his/her needs.
6. Setting up Taxes
Setting up taxes is really very important. It depends on the country and state in which you are performing the transactions. This will ensure that the customer pays his/her due tax to the government when buying a product and your profit is also not compromised.
7. Providing Multiple Payment Methods
A transaction cannot be completed without payment and that defines its importance. Accepting multiple modes of payment keeps you ahead of the game.
8. Option to Have Separate Shipping and Billing Addresses
Being able to provide separate shipping and billing addresses is very essential in today's world as customers are gifting other people all the time for different occasions and this option comes in very handy.
Shipping labels are a recent addition to the wide range of services of Shopify. Here's how you can Customize Shopify Shipping Labels easily!
9. Return Policy
Online shopping has been so successful because of easy returns. In this world full of choices we make a lot of wrong ones, but we need not pay a price for it every time, at least not when you are shopping. Return policies give the customers a sense of confidence that if the products are not up to the mark, they can return it easily.
Once you have taken care of all these aspects, you are good to go.
Now, you can easily connect your Shopify store with the ERP/CRM or POS system to automate the business process!


You may also like:
How to Sell on Amazon Using Shopify
How to Customize Shopify Shipping Labels?
How to Automate Your Shopify Store Easily