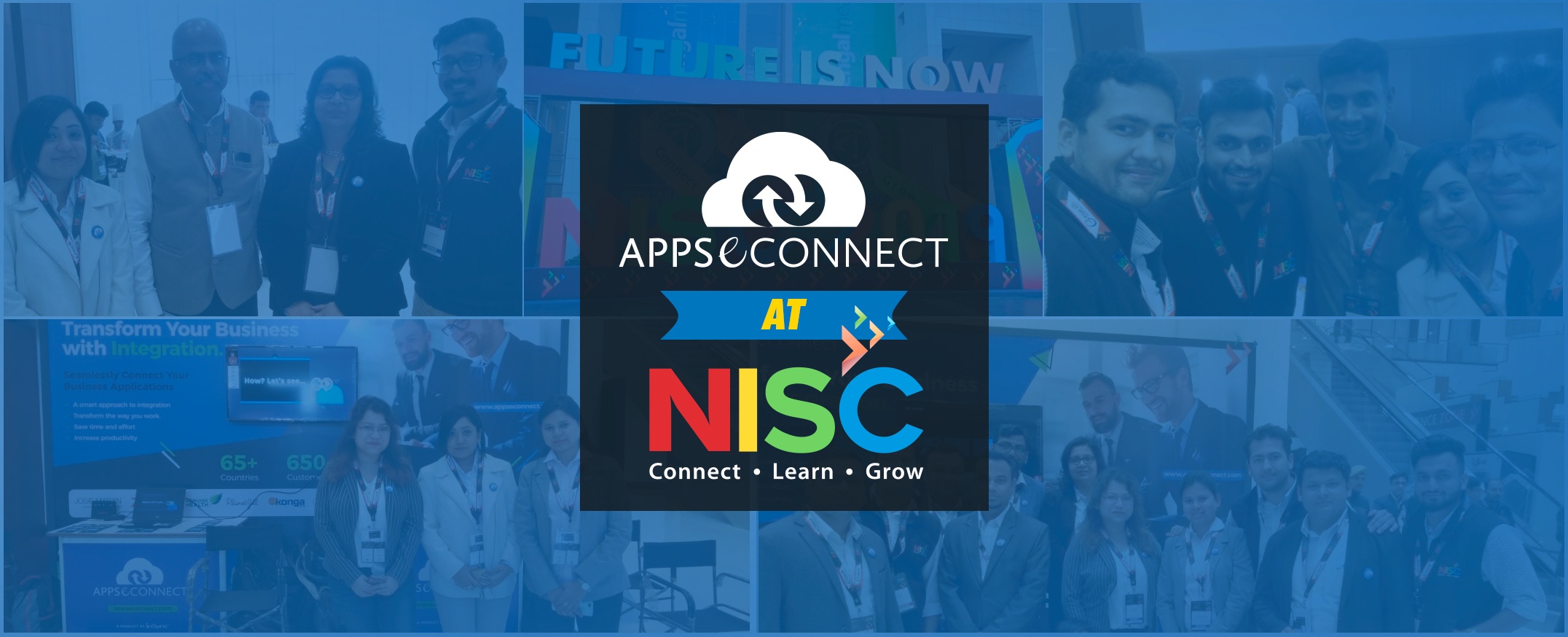 The National Association of Software and Services Companies (NASSCOM) organised the country's Biggest International Conclave- NASSCOM International SME Conclave (NISC) at the Biswa Bangla Convention Centre in Kolkata from 10th to 11th January 2019 where InSync had showcased their product, APPSeCONNECT – a next-generation Integration Platform as a Service (iPaaS) which can connect multiple business applications for increasing efficiency of organizations.
InSync was a part of an eCommerce Pavilion, which comprised of companies, providing a 'one-stop-solution for all eCommerce needs', that is, eCommerce implementation, website design and development, integration and automation of business processes, branding, digital marketing and much more.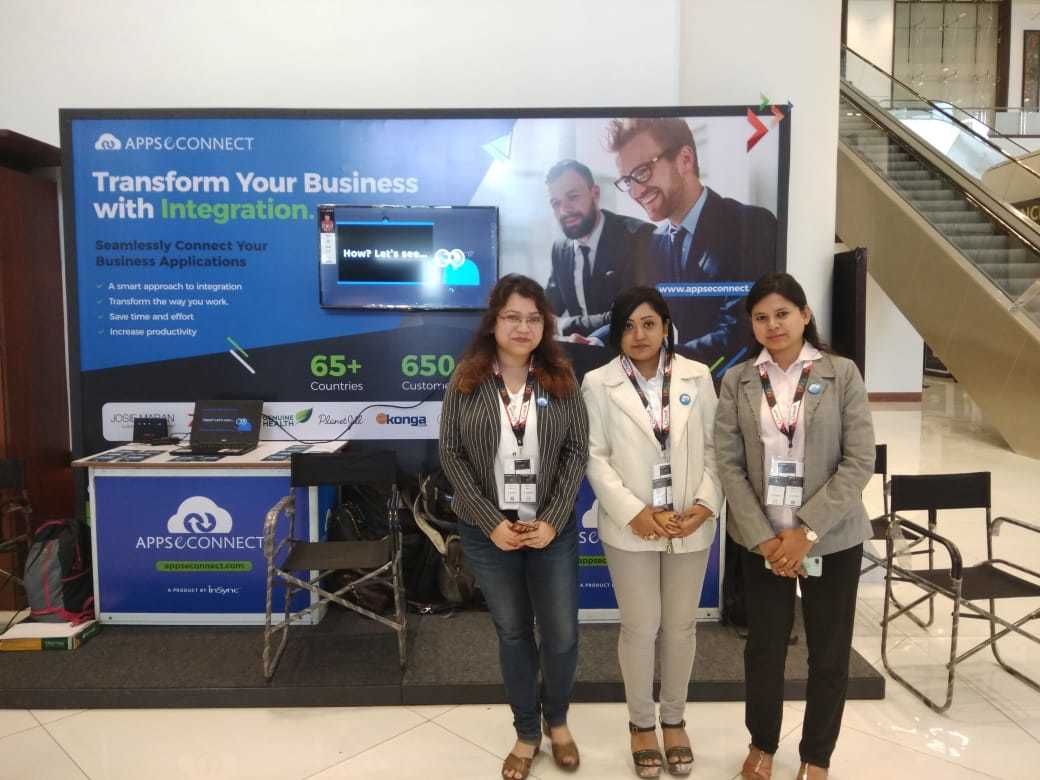 Our Founder and CEO, Mr. Atul Gupta has been associated with NASSCOM over the years and InSync being one of the leading IT product companies of Eastern India have been focusing on creating a better ecosystem for the IT and IT-enabled- products and services companies in this region. Over the years, we are actively participating in organizing events and initiatives to grow the IT sector within the country and globally. And this year was no different as it had seen a whole lot of networking sessions.
Mr. Atul Gupta, Founder and CEO of InSync and Chairman of NASSCOM Eastern Region SME Council asserts "One of the objectives of NISC was to deliver immense value to all the participants. This is the biggest international conclave in East India and it saw some amazing speakers, live workshops in the deep integration segments which were lined up that included the best ways to keep up with the current trends in the market and helped to confront the business challenges of today."

This event has created a platform where the members of NASSCOM connected and explored diverse opportunities to corroborate partners and platform that helped not only learn from the domain experts but also their members and partners to get connected them in the global ecosystem by sharing the practices enabling to address the issues and challenges with the state and central government. It created a platform that seamlessly helped business expansion not only in the domestic market but also in the international front. More than 40 SME companies from 250+ companies exhibited and participate from all over India. The event saw some 250+ delegates, 200+ exhibitors from among 15+ countries, 100+ CIOs and 100+ acclaimed speakers from across the globe and has created a unique platform to showcase products, share insights on the latest technologies and establish good networking.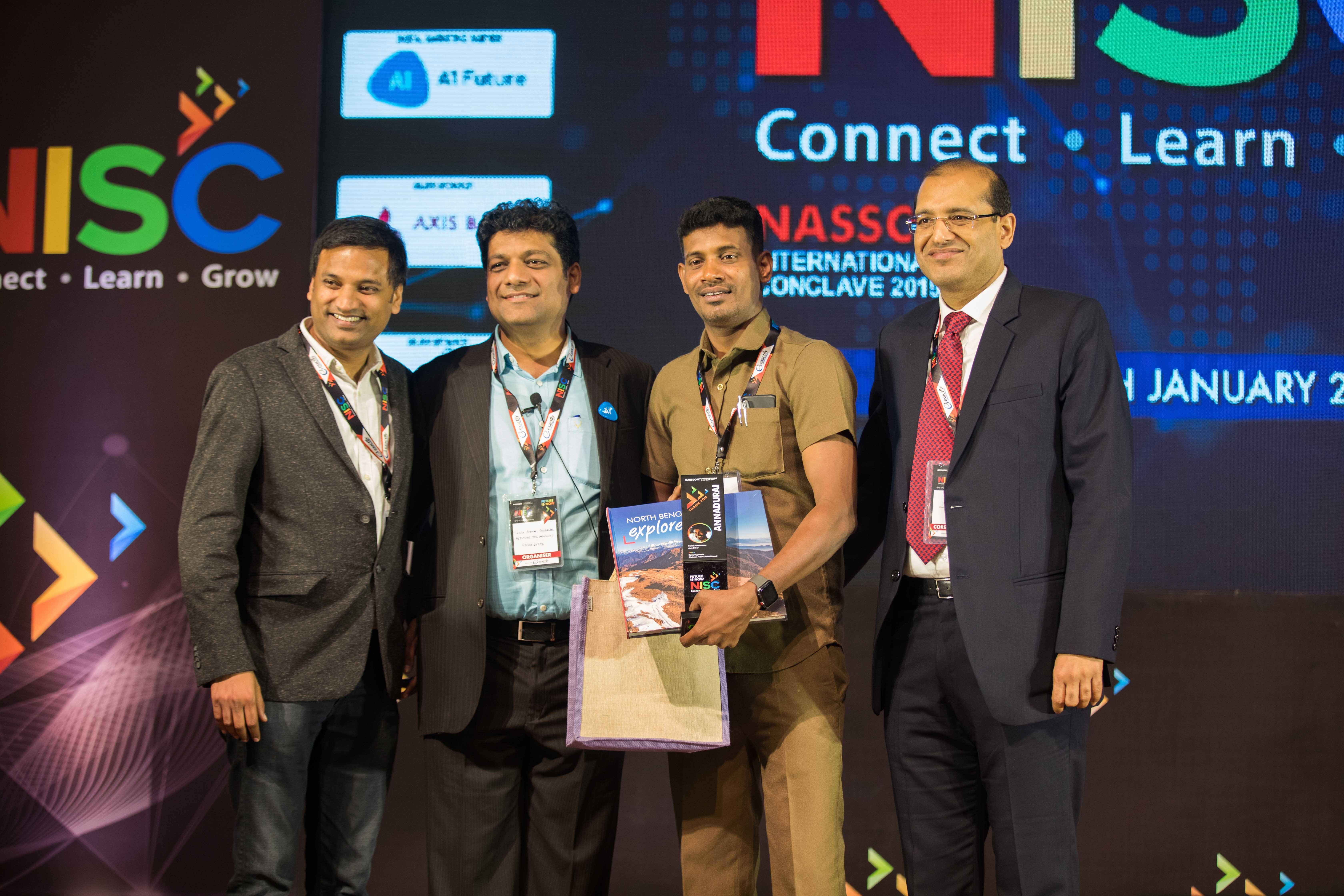 Our global business development head, Mr. Subhajit Goswami had delivered inputs and showcased our product APPSeCONNECT during the CIO pitch session, which received a great response.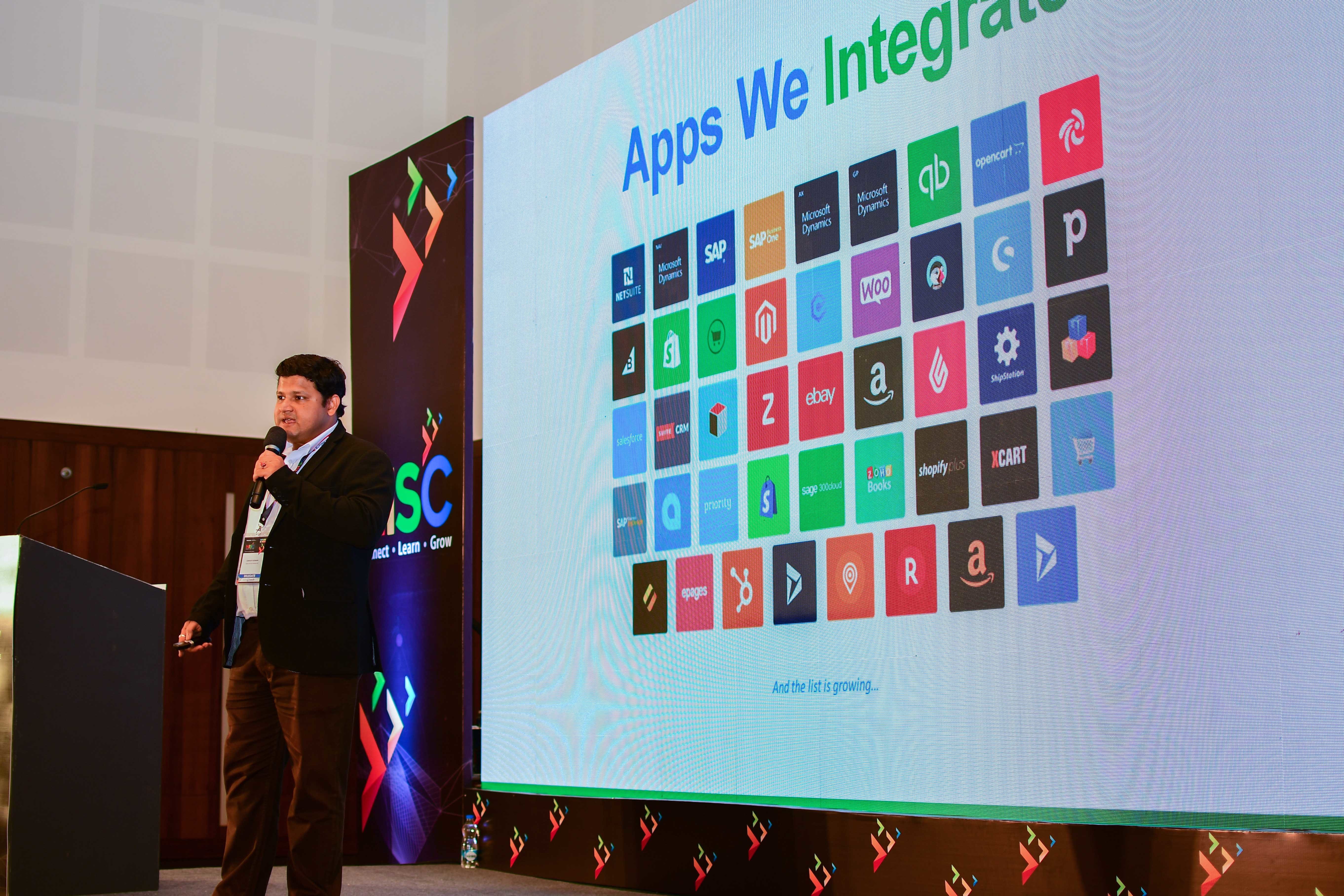 The two-day event at NISC 2019 also saw some exciting sessions like back-to-back technology showcase or expo for the international SME's companies that exhibit their offerings and innovative solutions at the first ever international experience zone for the first time where driverless cars, passenger drones, weird gadgets, robotic gadgets etc. were implemented and displayed by the collaboration of technology companies like Microsoft, Intel, Google, LinkedIn.
The sessions had witnessed eminent speakers like Mr. Kamal Aggarwal, Chairman, NASSCOM SME Council; Mr. Debasish Sen, IAS, Strategic governance and policy on Information Technology and City Development; Ms. Debjani Ghosh, President, NASSCOM; Mr. Amit Mitra, Minister In Charge Finance, Industry, Commerce, IT Government Of West Bengal; Mr. C.P Gurnani, CEO & Managing Director, Tech Mahindra Ltd; Ms. Nivruti Rai, Country Head, Intel Technology India Pvt. Ltd.; motivational speaker like Mr. Annadurai, India's Most Famous Auto Driver, Chennai; Mr. Rajan Anandan, VP, South East Asia & India, Google India Pvt. Ltd.; Ms. Virjinia Sharma, Marketing Solutions Director, LinkedIn India; and the celebrity speaker, Pullela Gopichand, Dronacharya Awardee and National Badminton Coach were some of the really brilliant takeaways.
The next session had four plenaries of high impact with an interactive masterclass- a good learning experiences by the MDs and CEOs of the top IT SMEs.
It also had 15+ topic specific adda sessions where there were discussions on different topics that brought more result-oriented prospects and added values.
This was followed by 24 breakaway sessions where there were ample opportunities for partnering with companies from Singapore, Malaysia or Bangladesh. This expo showed a lot of SMEs that had progressed partnerships or were in talks with one another to connect, learn and grow.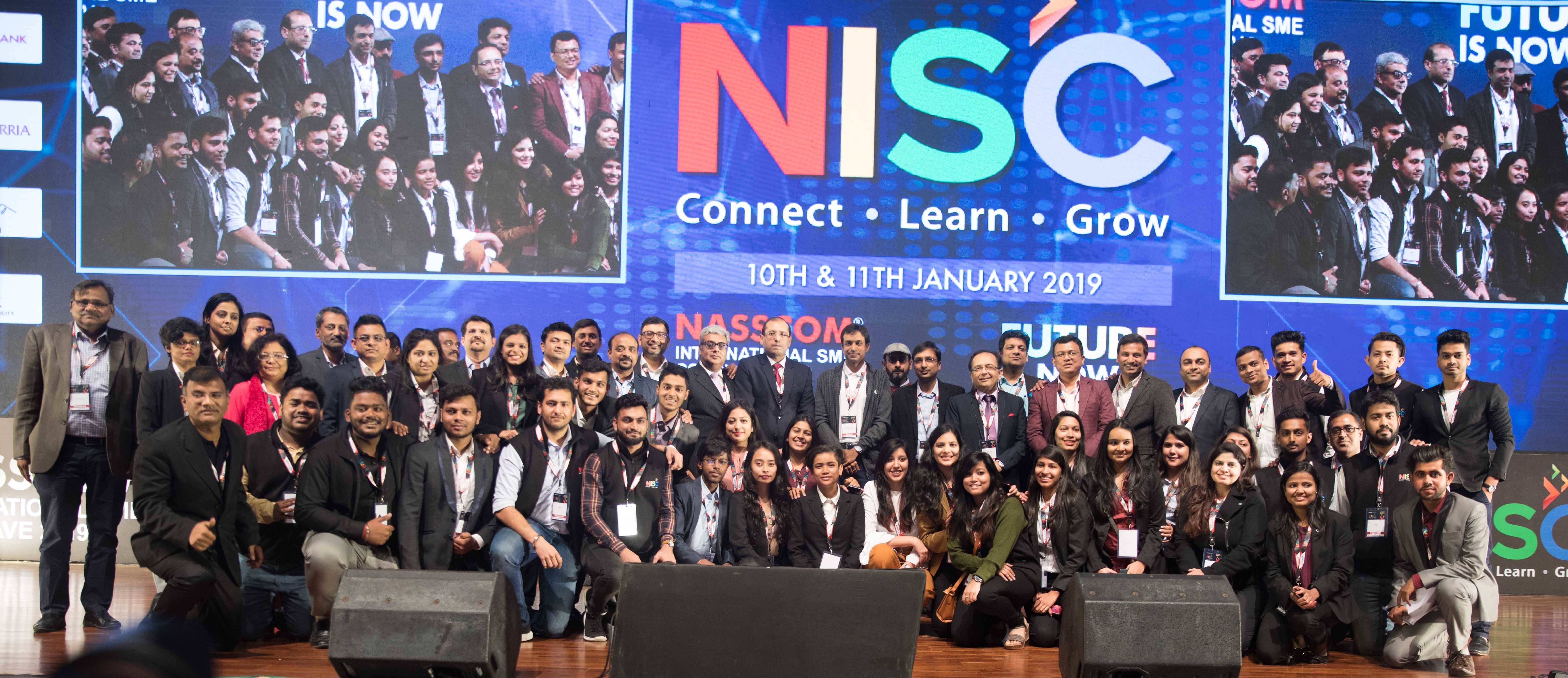 Lastly, the two networking lunch that ended with a gala spread at the after-party dinner was an indulgence for some of the great networking. The first and the biggest ever in the city of joy takes pride in embracing the finest international conclave NISC 2019 and is also looking forward to another one in the next year.
Now, you can easily integrate your line of business applications including ERP, CRM, Ecommerce store, Marketplace, Shipping, Accounting and POS systems to automate your business process!

You may also like:
APPSeCONNECT Exhibited at GITEX Technology Week 2018 – Why We Enjoyed It!
APPSeCONNECT at Meet Magento China (Shenzhen) 2018
APPSeCONNECT at Shopify Pursuit Banglore 2018 – All You Need to Know