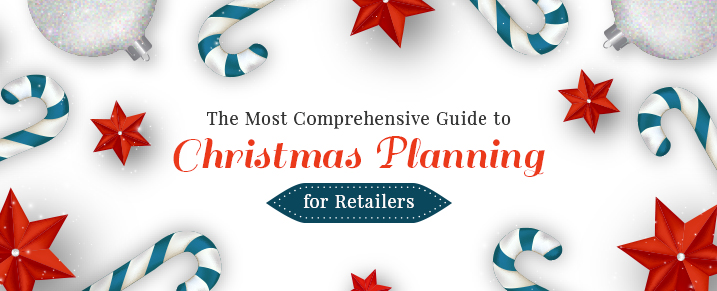 The busy festive season is approaching, where people are out on a hunt for the perfect gifts for family and friends. Retailers, both online and traditional bricks-and-mortar, will be planning their Christmas promotions to reach out to consumers.
Christmas can make or break for high street retailers. An estimated 19% of annual sales are typically generated during this festive time.
So, it's no surprise that while most people are enjoying their vacation, retailers are busy planning and preparing for their peak trading season.
Connect with the Consumer:
Christmas is the perfect time to show your customer how much you value their business. It is a time of emotion, nostalgia, family and most importantly a time to stop and reflect. Make sure your message states more than the obvious 'buy a gift' and creates an emotional connection with your audience.
Unfortunately, many businesses fail to fully capitalize on the goodwill they can engender during the happiest time of the year.
When it comes to creative Christmas marketing ideas, a lot of business think only in terms of "Xmas Sales". As a result, they discount their products to boost short-term sales. While this can create revenues in short terms but fail to create a long-term relationship with the customers.
Bargain hunters are driven by discounts, and will quickly move on to your competitor to get the latest deal.
But if Christmas marketing is done in the right way, you will be building loyalty – which can last throughout the year with you.
Save your Customer with Valuable Add-Ons:
Why not save your customer's time and hassle by providing with some valuable service add-ons? Your customer will appreciate options such as free gift wrapping and gift card services. Providing those add-ons differentiates yourself from other retailers and shows your commitment towards high-quality customer services. Check out these Customer Experience Trends!

Heighten Urgency:
The limited weeks and days leading up to Christmas make consumers shop with an increased urgency. Work this to your advantage by using tactics to motivate them into buying with you. Use actions like "2 days left", "order now for guaranteed delivery" and "1-day sale" to focus customer on making a purchasing decision. For online retailers consider adding a countdown clock to the website. This could be the countdown towards Christmas or towards your last delivery day. Use urgency in moderation as it is aggressive to the customers, but when done with genius offers it make a difference in securing customer purchase.
Decorate your Store:
Decorating your Ecommerce store or adapting festive theme for your website really will get the customers in the festive mood. It is also a great way for retailers to position their products such as best-seller, high margin products, gift ideas in such a way to attract a customer. Mix and match your merchandise from day to day to get the most out of your display and also think about selling additional products.
Create a Gift Guide:
So, a flustered customer comes into your shop, not knowing what to buy and where to start for their other half. They haven't put much thought about what to buy because of their work and other commitments. How do you calm them down and lift their spirit? A gift guide is a great idea to showcase your gift offerings, that will help customers making their decision about buying gifts. You have to make sure that you keep a board to your gift items stating about the price. By splitting your gift guide into categories (eg. kids, for him, for teens) will also help customers to make the decision about buying gifts.
Create a Mobile App:
Mobile is a fast-growing platform for a customer when shopping. It is a fast and effective way for them to make purchase and searches for products. Why not make use of it during Christmas by creating a campaign? Your customer will be sure to hit your store if you give them great offers for their repeat visits.
The Power of the Personal Touch:
When someone close to you sends you handmade gift card perhaps your child, it feels great.
Like the same way if you want to show your customer that you truly appreciate them, then taking a little time to craft a personalized message can go a long way. Christmas is the perfect opportunity to reward your customers and build loyalty that will put your business on the strong footing for the new year.
Happy holidays!!
Now, you can easily integrate your business applications viz. ERP, CRM, Ecommerce Stores, Marketplaces, Shipping and POS Systems under one platform and automate the business process!

You may also like:
Top 3 Strategies for Managing Ecommerce Returns
Top 10 Countries Ruling the Ecommerce Market
Ecommerce Checklist to Improve your SEO, CRO and Speed