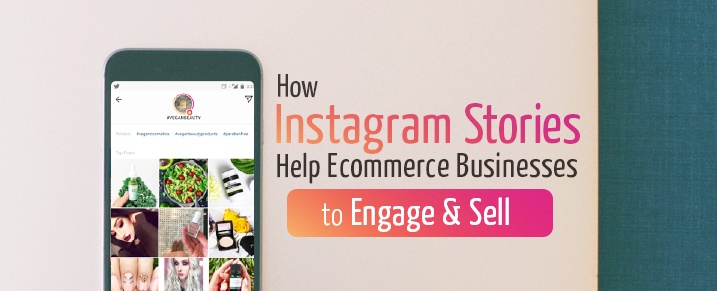 They say, "A picture speaks a thousand words."
Studies show that images drive more engagement than text and people nowadays are getting more and more "visual" than ever before. Then how can we imagine that an image-based social media platform like Instagram shall not help you bring a huge ROI for your business? You just have to know how to utilize it to the fullest.
Instagram introduced "Instagram Stories" in August 2016. Now, with over 250 Million regular active user base, Instagram Stories is a great tool for businesses. E-commerce brands using it can not only expect to increase engagement but also a rise in sales.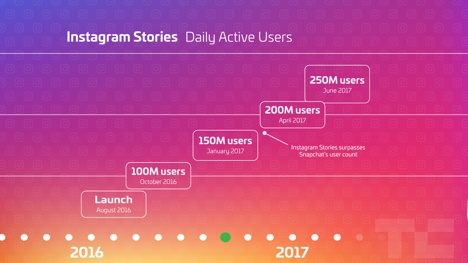 Image source : Techcrunch
How does Instagram Stories work?
Instagram Stories is a feature introduced within Instagram which allows you to combine texts, images, and videos to tell a story( of what you are doing actually), which will disappear within 24 hours and can be seen by your followers. This idea was first introduced by Snapchat, another photo-based social media platform, but Instagram, backed by the giant Facebook, was bound to reach a much higher level of success in the ever-growing social media universe.
A very interesting thing about this feature of Instagram is that you can create "real" and "natural" experiences for your community. What is important is that you have understood your audience well.
Instagram Stories Ads
Instagram also allows you to use Instagram Stories Ads, which appear between two stories from the different users you are following. You can push these sponsored stories to a highly targeted audience strategically.
Note that the Ads are for mobile devices only and they do not show up on desktops.
Instagram Ads can be set up from Facebook Ads Manager itself. Go to Ads Manager and set up a campaign by selecting "Reach" as your objective.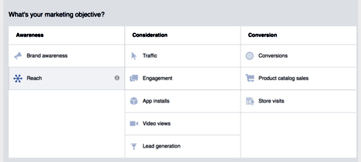 Under the Placements section, select "Edit Placements" and under "Platforms", select Instagram à Stories.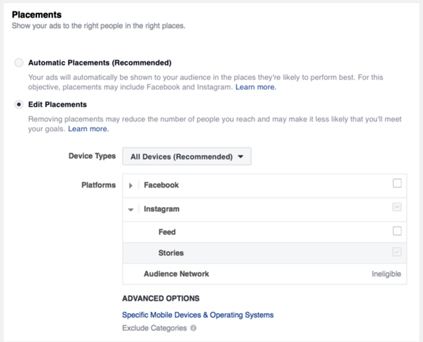 You can choose a Single Image or a Single Video for your Instagram Stories Ads. The recommended image size is 1080 x 1920 pixels or an image ratio of less than or equal to 9:16. Since you won't be able to add any separate link of CTA buttons in the ad, you can include anything you want your users to know in the image itself (as text overlay or other elements).

What are the interesting features of Instagram Stories?
Stories continue to update its features and roll out new creative functions and capabilities like geotags, live hashtags, mentions and link to web pages.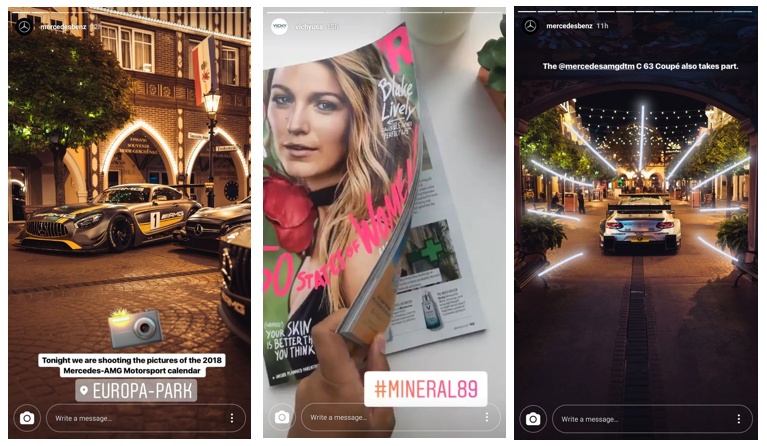 Story links: It allows the users to link their photos and videos to external web pages which can be accessed in Instagram by swiping up to "see more".
Location stories: Its features compiles public Instagram Stories tagged with a location sticker. This feature also makes the brands pay in order to put their ads there, so that it can be a nice way to be visible to the audience of a particular location.
Hashtag Stories: Add a hashtag sticker on your Instagram Story and it will be available to be viewed by any Instagram user who is searching with that hashtag or similar hashtags.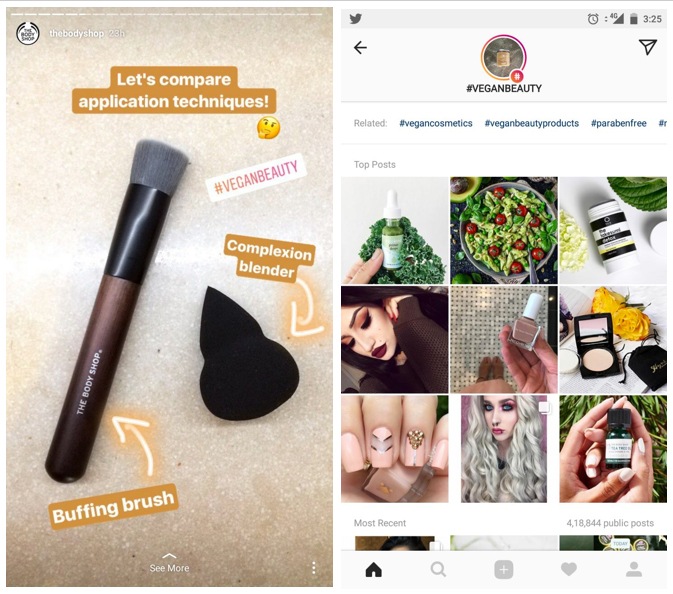 Handwritten notes, quirky and funny filters: Instagram offers a combination of these features to help you create some amazingly entertaining stories that can engage your followers to a large extent.
Swipe up to link to an external webpage: This is a great feature for brands selling their products online. This feature allows the users to swipe up after viewing a story and they are redirected to the brand's owned e-commerce website, where the user can make buying decisions.

How can brands benefit from this feature?
1.Driving Brand and Product Awareness
Using Instagram Stories to drive brand and product awareness is a great thing to do. Grab the attention of your audience by using catchy images and videos which showcase your brand identity prominently and this is a great way to trigger buying decisions in them as well.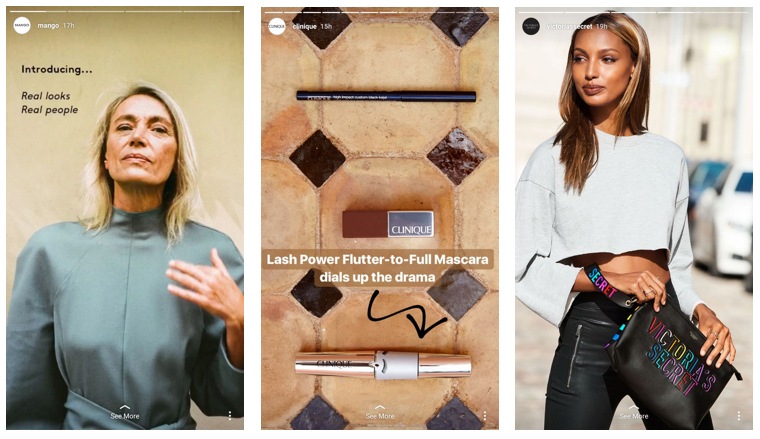 2.Informal Approach to easily connect to users
The temporary nature of Instagram Stories makes it a perfect channel for imperfect (real) and informal content. There is no need to invest time and effort in creating an extremely aesthetic graphic to communicate with your audience. Instead, connect instantly with your followers without waiting for that perfect image or video. It really clicks! And the best part? It will only stay online for 24 hours. So no need to worry about your brand image getting spoilt. Your "story" will connect, reach out to the right people and do the job in 24 hours. It helps you focus on community building, for which you have to be personal and real.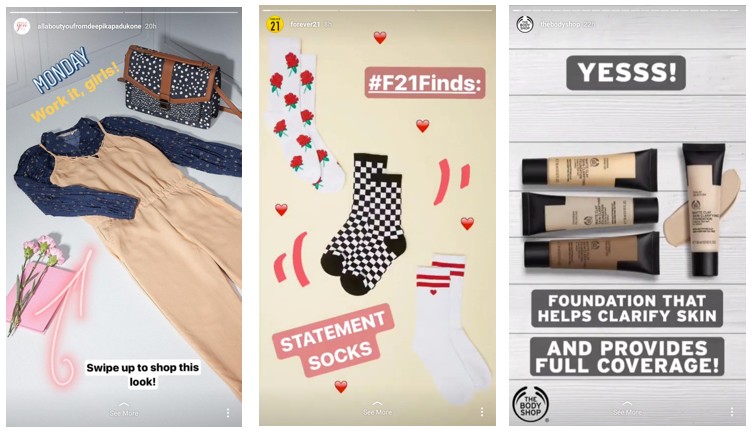 3.Opportunity for User Generated Content (UCG)
 This is how brands can ask their audience to create content for them. UCG is the most influential form of social media marketing. So go ahead and encourage your audience to get creative and share their stories with you, which you can post.
4.Announce offers and discounts
Use Instagram Stories to announce any offers or discounts you are offering. Using catchy images and text will help you to grab the attention of your audience and guide them to your web page (with the help of the swipe up feature) where they can get the details about the offer or can directly buy products under that offer.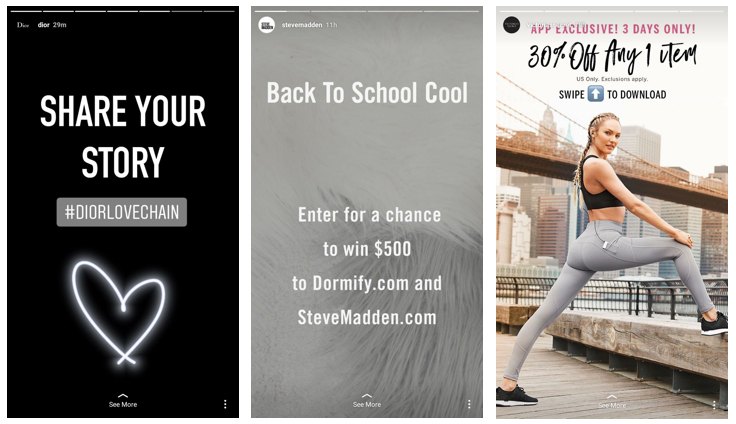 5.Share tips and tutorials
You can share tips and tutorials on how to use your product, with real-life examples. You can post tutorials as images or just short step-by-step videos too. This will be very interesting to your audience and they might decide to try your product after seeing the uses and benefits.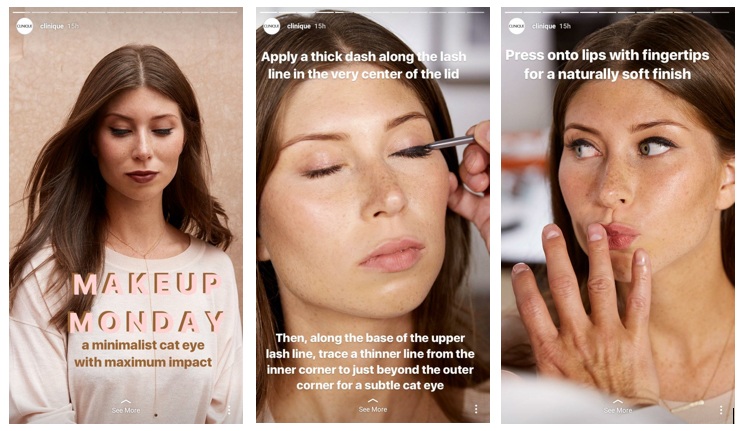 So how do you think Instagram Stories can help your E-commerce Business? If you are already using Instagram Stories, what is working for you most? Do share your thoughts in the comments section below.
Transform your E-commerce business with Integration. Connect your business applications to streamline your operations and increase your productivity and efficiency. APPSeCONNECT integrates all your line-of-business applications (E-commerce, ERP, CRM, POS etc.) and helps you grow faster. Get a Free Trial and see it for yourself.
You may also like: