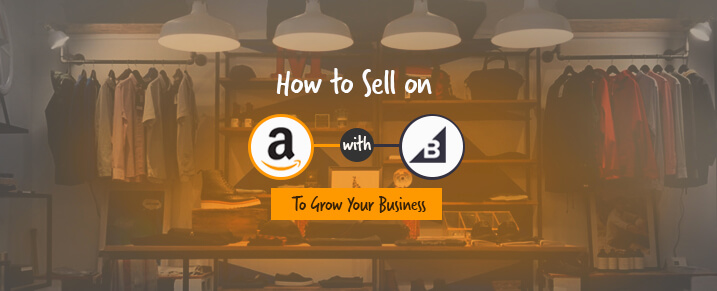 Among major SaaS based ecommerce platform, BigCommerce supports selling on Amazon, Pinterest and Facebook. From past several years, common people like shopping on Amazon and that is the reason why thousands of merchants have adopted the strategy to sell on Amazon. This is also encouraging direct sales through online store.
It is important to increase your presence on marketplace because consumers are pretty aware and interested in purchasing through Amazon. So if you are a BigCommerce merchant and if you think people have not yet encountered your brand, put them on Amazon and get noticed!
This coordination has started taking shape, as industry patterns starts making it clear that multi-channel offering is the best course to development for mid-showcase organizations. Amazon is the first Marketplace that supports this integration, giving BigCommerce retailers less demanding access to the transformation prepared customers who start their item look on that commercial center.
How to list and sell on Amazon from BigCommerce?
Being on Amazon Seller Central, online retailers can now analyze, edit and manage listings in BigCommerce's Channel Manager. Product inventory and orders can be synced in real- time with BigCommerce store.
Benefits yield by Merchants:
Establish Amazon listing from your e-store
: This integration enables streamlined and error controlled management with bulk listing capability. You can select an item you want to list or you can select the entire catalog.

Real-time product inventory sync across BigCommerce and Amazon: This removes any worry of overselling and allows current fulfilment process under your vigilance.

Centralize your multi-channel business: With the help of this integration, you can maintain a single product catalog across various selling channel.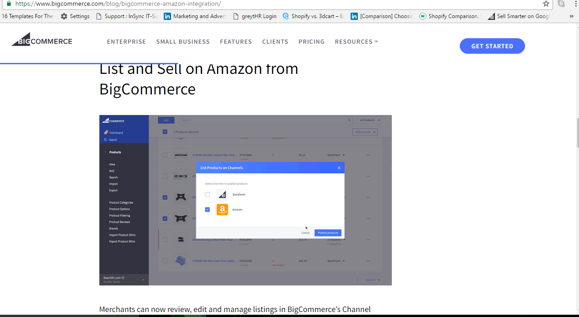 "Selling on Amazon affords us the benefit of reaching millions of Amazon customers without spending the advertising dollars up-front." – Seetha Singh, AustinBazaar
Merchant can also optimize their Amazon listing from their BigCommerce backend to improve visibility in Amazon's search engine. Major sale on Amazon happen through search and more than 70% of those sale happen through the page listing on Amazon search results.
How to optimize your listing:
By creating custom product title for your Amazon Page in line with best Amazon search engine practices.
Edit product description, change fonts and add bullets to your listing for easier readability.
Product description and price for items sent to Amazon must match with those on your webstore.
How to Launch on Amazon from BigCommerce Now
Merchant need to set up their Amazon seller account before jumping into your Channel Manager integration and using the product. All payment gateways are accepted and integration is open to US merchants or any vendor selling in US currency. Supported product categories include Toys & Games, Home & Garden and Health & Beauty. Support for additional product categories is coming soon.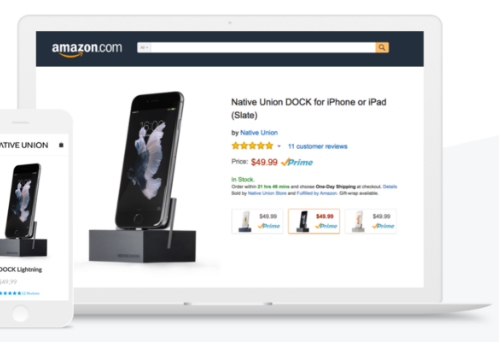 Merchants who plan for multiple channel of selling, also need to centralize their Backend ERP system which is the core of any multi- channel business. Huge number of data such as products, prices and orders needs to get exchanged between the backend and the store front. This seamless flow of data can be achieved through APPSeCONNECT, an integration platform that seamlessly connects your ecommerce stores, CRMs and Marketplace with back office ERP under one single platform.
Integrate your BigCommerce store with your bakend ERP system and grow your business rapidly!

You may also like:
Google Introduced Google Shopping App for Bigcommerce
BigCommerce made Facebook Advertisement simple and more effective
Amazon sellers, how can you get Amazon to reimburse you?