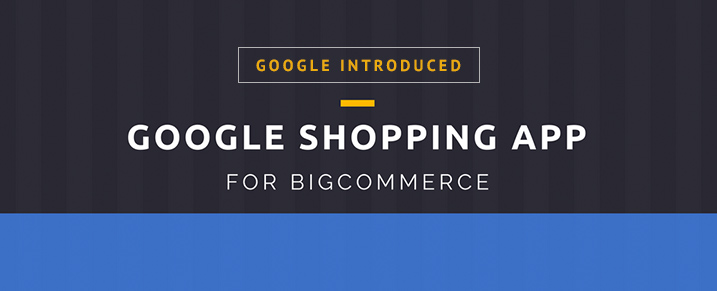 Now selling becomes more easy since Google has introduced Google shopping app for BigCommerce. This app automatically verifies your store, sets up your product feed, thus setting up your Google Shopping feed without the involvement of any developer resource.
The launch of first ecommerce platform feed app now integrates to your store's backend for various products based on different attributes, price and marketing scalability. In nut shell we can say that, ecommerce marketers can now spend less time on set up of their store and more on optimization to increase sales.
A popular marketer from Man Crates states that "Google Shopping is well integrated with BigCommerce, incredibly easy to setup, and easy to measure and manage on an ongoing basis."
This proves that google Shopping feed app is absolutely no-brainer for any e-commerce business. Whereas, previously store vendors needed to brainstorm the HTML codes on their sites to provide Google the essential domain verification that allows a store access to Google's AdWords platform. Once the store is verified, the store owner need to make a FTP feed of their items for the information to flow appropriately while making a search on google.
Why Google chose Bigcommerce's e-commerce API?
James Summerfield, technical lead at Google states that "The ability to sync large, complex catalogs to Google Shopping in a matter of minutes makes our integration with BigCommerce both reliable and scalable." This proves that due to the robust nature of BigCommerce catalog API, it was selected to experiment upon.
Google found their solution in BigCommerce's V3 Catalog API. Ecommerce platform feeds app is the newest of Google's invention to leverage the online selling and purchasing process. By connecting directly with the backend of a store, these feeds will be able to automatically pull the data such as product attributes, price points, inventory levels and images for all goods from that site. Click here to get started with the new app.

You may also like:
BigCommerce made Facebook Advertisement simple and more effective
How to Set Up Google Analytics of your Bigcommerce store
How to customize BigCommerce mobile theme and homepage of webstore?