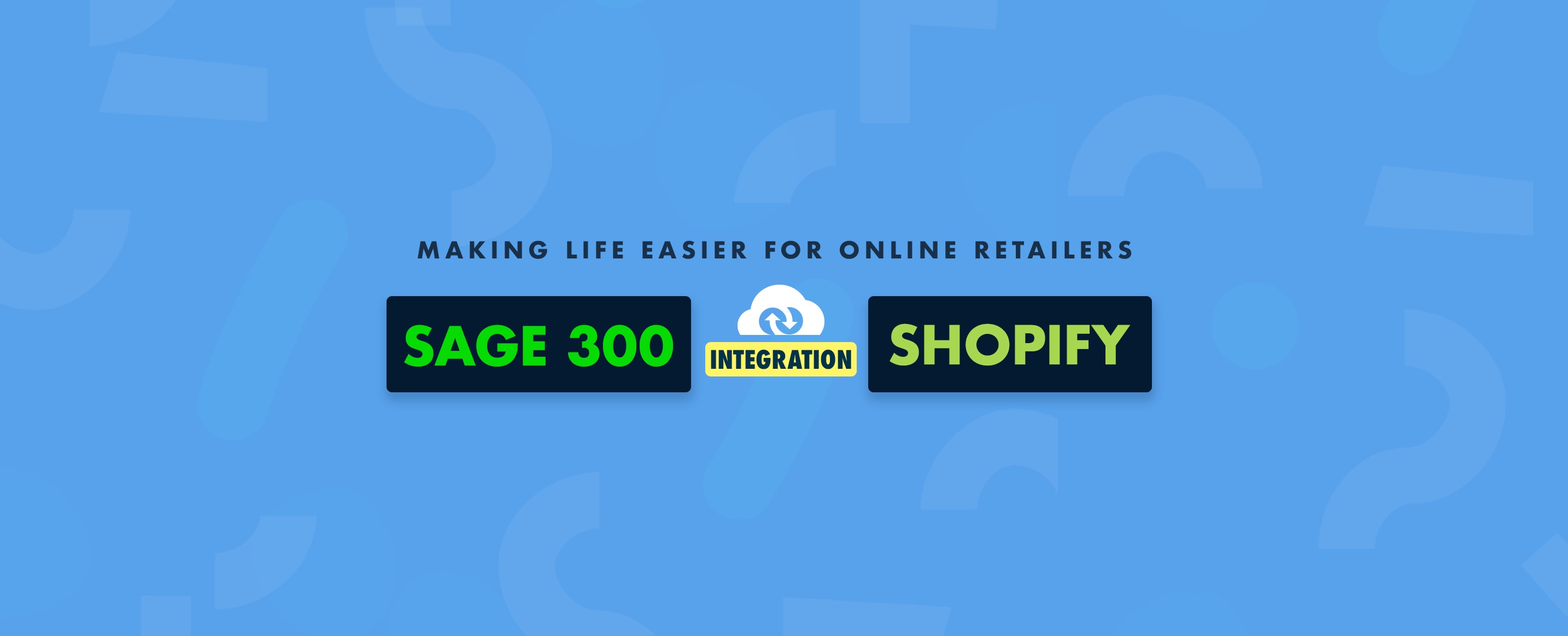 Online retailers are choosing to integrate their Shopify stores with their Sage 300 ERP to make life easier. This integration can not only make your customers' lives easier, but they can also help your business run more smoothly and efficiently. It can minimize operational complexity and rapidly escalating customer demands. With consumers expecting quick order processing, rapid fulfillment, and transparency into everything from inventory levels to expected delivery dates prior to making a purchase, companies need their ERP systems to inform the shopping experience. This integration makes it simple while increasing automation and reducing manual data entry and avoid costly errors.
Integration is the most effective solution, especially for the smaller organization and the mid-size businesses.
Benefits of Integration between SAGE 300 and Shopify:
Customer Management:
The online registered customer automatically synced to sage300 along with the customer and address details under the customer section. It's a bi-directional process that means if there are any customer saved in ERP which is not present in e-commerce that can be automatically synced from Sage to Shopify with all the information you don't have to put data manually, So It will less consume your time also.

As synchronization is automatic so the possibilities of adding wrong information and error will be less. When we are manually adding information there are high chances of overlapping and missing data and having duplicate entry and then your work will be twice because you must find the errors and must do fresh entry again. Once you set up an automated integration correctly you don't have to worry about this kind of errors.
And It is easy to maintain the customer specific pricing discount from sage.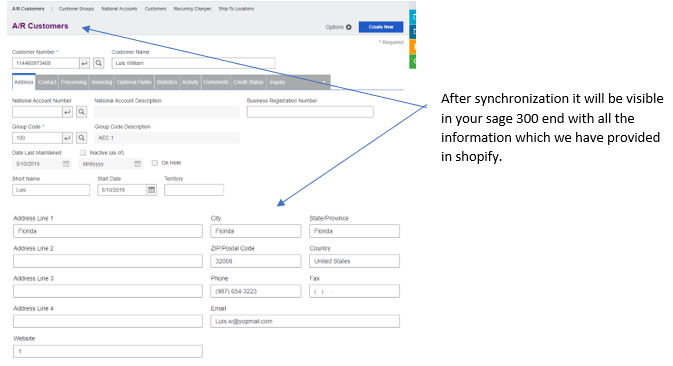 Item and Inventory Management:
There is no product and purchase cycle which is maintained in the e-commerce side, so It is always necessary to maintain all the details in ERP.
In sage it is easy to maintain the stock because for every adjustment there will be a serial and batch number. These cannot be maintained by e-commerce. So, once you update the inventory in sage after integration it will automatically reflect on your Shopify end with the quantity you have in sage on that time. If there is any adjustment in your inventory in sage it will automatically synchronize and update your Shopify You don't have to be alert always.
Order Management:
Web orders placed in Shopify can be synced automatically to sage with all the information of that particular order with the taxes and shipping charges also under order entry section in sage 300. Even the sales order by a guest customer can be synced to sage 300 and the order also can be assigned against a default customer for processing the order. Possibilities of having duplicate order will be less than manual data entry. So the integration will eliminate frequent data entry actions and the capacity for human error. In Sage, it will reduce transactional inefficiencies to optimize productivity.
Taxation handling and invoice automation and shipping automation is the most important feature of Shopify and sage integration. You can sync shipment transactions from your Sage application including shipment tracking information. Once your order has been shipped it will automatically change the fulfillment status in your Shopify end.
Another feature is email automation capabilities for alerting or sending of customer-facing documents such as order & shipment confirmations. It will also increase the speed of data exchange & customer service efficiency will be improved also.
Sage 300 can support a broad range of business management functionality including finance, operations, sales, and service. Sage 300 offers multi-currency and multi-language capabilities. Integration with Shopify, it allows the Sage 300 solution to be expanded to support CRM, time tracking, advanced business intelligence, and payment processing requirements So we can say that This integration can help your business so many ways so that it will Enhance employee productivity so you can get free time and resources to focus on your business.
Now, you can easily connect SAGE 300 ERP and Shopify store to automate the business process!

You may also like:
How to Sell on Amazon Using Shopify
Managing Inventory in SAGE 300 ERP
How Magento And Sage 300 Integration Can Ease Your Pain