InSync, the market leader in SAP B1 & Microsoft Dynamics NAV Integration with Magento, launches the next Generation  Cloud- based ERP eCommerce integration platform – APPSeCONNECT.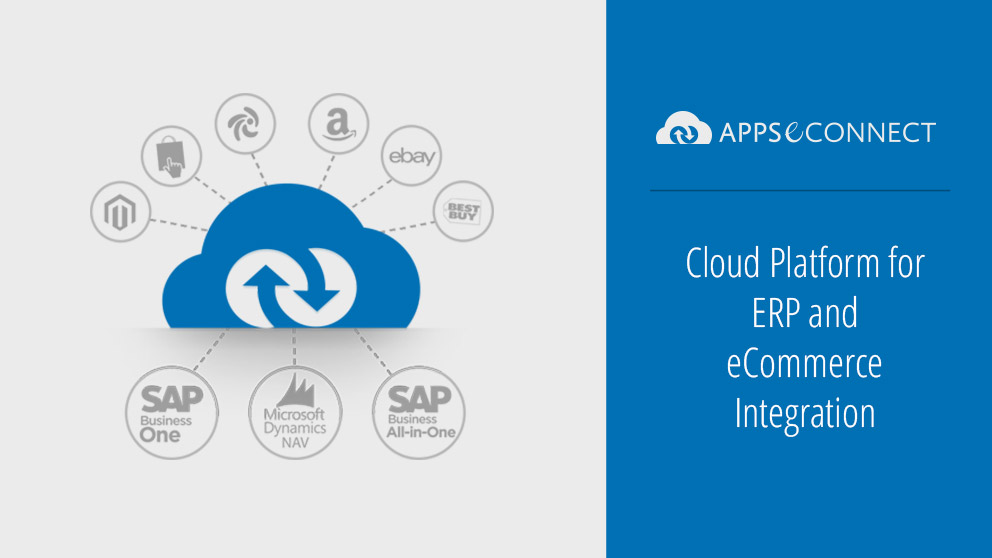 APPSeCONNECT provides real time bi-directional integration of transactional data between your ERP system with your web store or eCommerce marketplace. So, what's so special and new about APPSeCONNECT that will make eRetailers excited?
It removes limitations from the eCommerce ecosystem regards to platforms and integration points, it's a platform and it's on CLOUD! It supports integration among any combination of endpoints and will support integration between any ERP and eCommerce systems eventually.
Exchanging data through a cloud platform is fast, more secure with enhanced visibility and stability. Also, cloud integration platforms are more productive and affordable for both small and enterprise clients. Charges will be on a subscription based model offering complete flexibility and control to the buyers. The next most important point is its coverage in terms of integration platforms. There is no limitation, as in to connect Navision/SAP B1 with Magento only. You can use Navision, SAP B1, SAP All-In-One, MS Dynamic NAV,  and eventually any other ERP Platform in the near future and Integrate it with any eCommerce storefronts and marketplaces like Magento , Prestashop,Zen Cart, eBay, Amazon and others. It's a one stop shop for all your eCommerce and ERP Integration needs. You don't need to change your integration partner while scaling up or changing platforms.
Why APPSeCONNECT:
Flexible & Scalable for your growth
Easy to implement and use
Secured cloud based solution
No initial expenses or CAPEX
Unmatched support for steady growth
APPSeCONNECT is designed in such a user friendly way that even your grandma can use it!
Sign Up->Select Your Apps->Configure Your Sync->Install Agent->Enjoy!
Connect your eCommerce website with your ERP in 5 Easy Steps
To Get An Exclusive Preview – Log On to https://www.appseconnect.com/tour/  Now!
We now support a wide range of ERP, Ecommerce, Marketplace and CRM applications.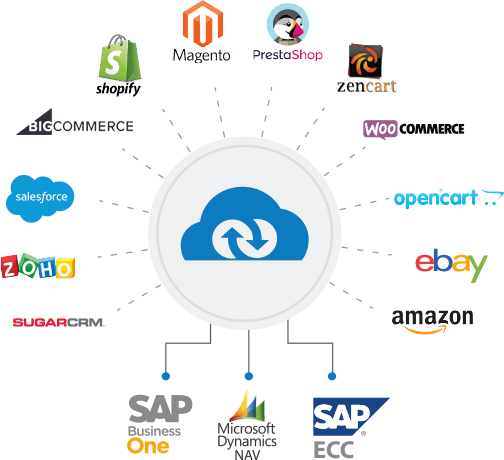 If you are ready to automate your e-business, build your connector and ask for a