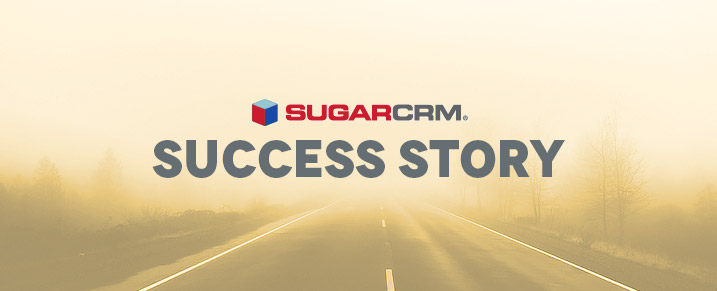 Founded in April 2004 by John Roberts, Jacob Taylor and Clint Oram, Sugar CRM has since pioneered commercial open source within the CRM software industry and has emerged as a world leader. In their journey of "Making every customer relationship extraordinary", Sugar today boasts of being deployed by more than 1.5M individuals in over 120 countries and 26 languages while the open source product being downloaded more than 7 million times, with approximately 10,000 downloads originating only in India.
They are headquartered in Cupertino, CA and have worldwide offices in San Francisco, New York City, Raleigh, London, Munich, Minsk, Mexico City, Sao Paulo, Sydney and Hong Kong.
SugarCRM has a distinct two-tiered business model —
The basic open source customer relationship management software application
Four dynamically superior commercial versions along with professional services and support plans for companies wanting to achieve full CRM software potential
Looking back at 2015
April 21st, 2015:
SugarCRM Inc. launched Sugar 7.6 combining best-in-class business process management with several mobility and user experience enhancements to automate complex business processes and help people "Connect i2i" — individual-to-individual.
May 26th, 2015:
SugarCRM Inc. announced the launch of a new SugarExchange exclusively for users of its commercial CRM software offering a broad spectrum of third party applications and integration software to extend Sugar deployments
July 30th, 2015:
SugarCRM Inc. entered into a partnership with Infosys to deliver CRM solutions based on Sugar Products. The two companies will also work together to build out reference architectures and solutions for selected industries, including electronics, financial services and manufacturing.
September 9th, 2015:
Rodobens, a diversified financial services and automotive company and Henry Wurst Inc., a U.S.-based integrated marketing services company announced that they will use IBM Marketing Cloud and SugarCRM to deliver exceptional customer experiences across the entire buyer journey.
Opening the doors to 2016
February 23rd, 2016:
Wipro Limited and SugarCRM Inc. join hands to offer Customer Relationship Management (CRM) solutions to the enterprises in order to provide seamless customer experience.
March 3rd, 2016:
After acquiring the assets of Stitch, a leading developer of personal assistant technologies that enhance productivity for mobile users, almost a year ago, SugarCRM Inc. goes ahead to buy in the intellectual property rights and other assets of Contastic, a natural language processing (NLP) platform that is designed to automatically recommend the best content for individuals to send to their contacts.
March 11th, 2016:
SugarCRM Inc. announces a milestone partnership with Hewlett Packard Enterprise (HPE) to deliver customized CRM solutions for customers in Central and Eastern Europe, covering DACH (Germany, Austria and Switzerland) and the CEE (Central Eastern Europe) region.
April 15th, 2016:
And SugarCRM Inc. releases the Sugar 7.7.
Feather in the cap
SugarCRM not only found its place in the eminent list for sixth time in a row but also positioned as a Visionary for the third consecutive year in the Gartner Magic Quadrant for Sales Force Automation, published by Robert P. Desisto on July 15th, 2015.
What Larry has in mind
Larry Augustin, CEO of SugarCRM and an ardent advocator of "open source", is now mission-ready to make SugarCRM a leader beyond open source. And how does he plans to do it? He offers an interesting perspective of how a rewarding customer experience being the priority catch of all CEOs led to the transition of Customer Relationship Management (CRM) to Customer Experience Management (CXM). He points out "Call it CRM, call it CXM, it doesn't really matter. If recent history is a guide, we need only look at how CRM and Social CRM began as separate solutions before coming together to leave us with only CRM".
Rewarding Customer experience can only happen if designed and orchestrated to deliver such as to relish the desired outcome for the company and satisfaction for the consumer. SugarCRM plans to work on to offer a highly extensible CRM platform, accessibility to and from external systems, assist in mapping and help achieve CX strategies thus creating the capability of churning rewarding customer experience.
Take your customer satisfaction to the next level! Connect SugarCRM with your ERP system to and sync customer, items, order info on both the platforms and always stay on top of your data.