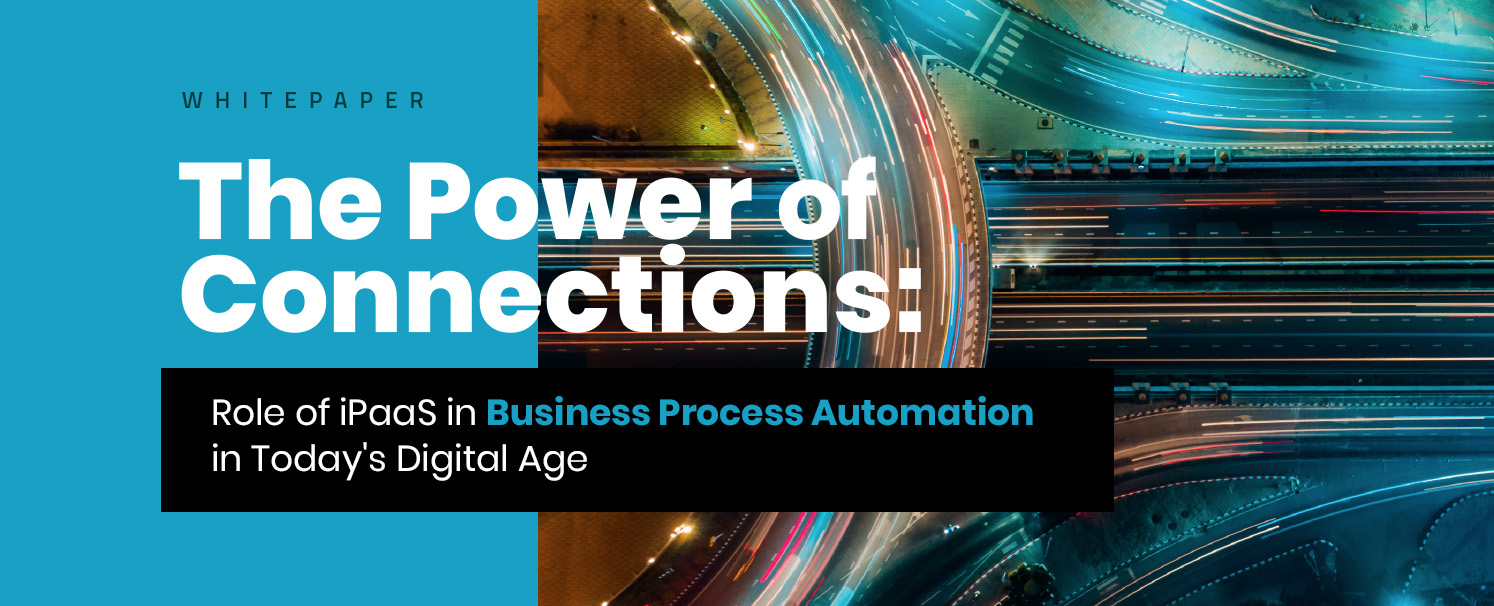 Thousands of businesses around the world are rapidly employing various applications and performing a variety of business processes to facilitate the quick and smooth growth of their organizations. These business processes scale across all the lines of the business and initiates the free flow of data from one silo to another. However, a majority of these business processes are still manually handled and, thus, take up a lot of time and are error-prone. Such processes can be easily dealt with when an organization plans to introduce automation for its business processes. This is what Business Process Automation is all about.
Business Process Automation (BPA) refers to the act and the process where an organization employs various tools and solutions in order to automate and streamline the ongoing business processes from various sectors. BPA is the technology that enables the automation of regular repeatable tasks for an organization by automating the organizational workflows and all the related activities. BPA efficiently minimizes the laborious work and accelerates the processes by performing routine information to dedicated persons through its user-defined roles and actions. It offers to streamline business processes such as employee onboarding, contract management and accounts by providing improved efficiency, process transparency and overall consistency.
However, the goal of Business Process Automation for any organization is not only to automate given processes and workflows but also to transform those business processes into more coherent and effective ones. Once an organization employs active BPA solutions, the business processes are claimed to be faster, more cost-efficient and error-proof than before. With these offerings, a BPA solution caters to transform the way businesses work and handle their data and systems and automate crucial processes that maintain the uniformity of business.
An Integration Platform as a Service (iPaaS) is a smart Business Process Automation platform that allows the seamless integration of various business applications used by an organization and enables the free flow of data across all channels of the business. An iPaaS serves as a BPA solution since it automatically connects two or more applications with each other and initiates bidirectional sync of data. Also, with the help of an iPaaS, organizations can automate their regular processes of sync and orders by setting up schedules. With the growing trend of multi-application usage, the future of iPaaS seems to be rife with BPA as it seamlessly offers efficient automation for all departments of a business, much better than any other solution.
The Need for Business Process Automation
BPA solutions help organizations in improving their accountability, transparency and accuracy when data is concerned. It also retains the process-related communication within the operations for easier and faster execution. BPA systems are in great need as they help business owners serve their customers with the best possible experience and allows professionals to spend more time in developing business relationships and establishing themselves as a brand in the market. The following are some of the reasons why BPA is the need of the hour:
Streamlined communication
Automated tasks
Facilitates digital transformation
Paperwork reduction
Accurate accountability
Cost minimization
Decreased errors
Improved workflows
Enhanced customer satisfaction

Major Challenges without Business Process Automation
Many businesses have claimed that by adopting BPA for their organizations, they have witnessed great improvement in the efficiency, productivity and credibility of the processes. However, there are still many industries and organizations that have not employed BPA solutions. The following are some of the challenges that organizations face if they have not employed Business Process Automation for their companies:
Management of vast data
Inefficient data integration between new applications and legacy systems
Additional costs incurred on manual errors
Lack of efficient Customer Support
Absence of streamlined business processes across the organization
Challenges solved by iPaaS as a Business Process Automation solution
The following are some of the challenges solved by iPaaS as a BPA solution:
Efficient and seamless data and application integration
Reduced errors
Decreased business costs
High security
Presence of all information under a single platform
Higher level of customer satisfaction
Benefits of using iPaaS as a Business Process Automation Solution
Now that we know how iPaaS is a true BPA solution and what challenges it can solve, it is time to have a look at some of the key benefits that an iPaaS offers an organization as a BPA solution:
Streamlined business processes across the organization
Increased productivity
Better monitoring and lesser errors
Improved Decision Making and Rule Implementation
Quick and reliable scaling due to cloud computing
Lower costs
No technical expertise required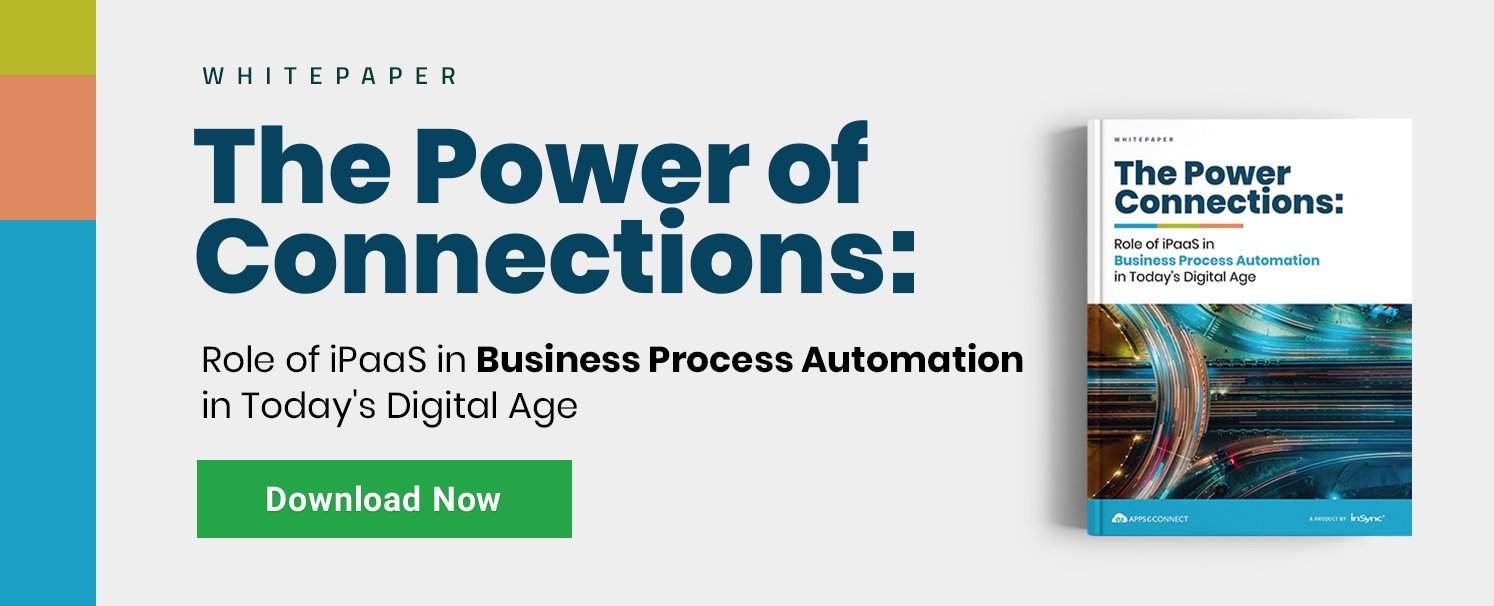 APPSeCONNECT is an enterprise-grade integration platform that connects SaaS, on-premise applications, data and technologies under one single platform. It offers pre-built solutions (a set of ready-to-use ProcessFlow templates) for widely used areas of business integration processes and supports all major applications available in the market. It's hybrid architecture allows organizations to integrate cloud applications as well as on-premise systems and create custom business process integrations. Request a free trial today to kickstart business process automation with APPSeCONNECT.