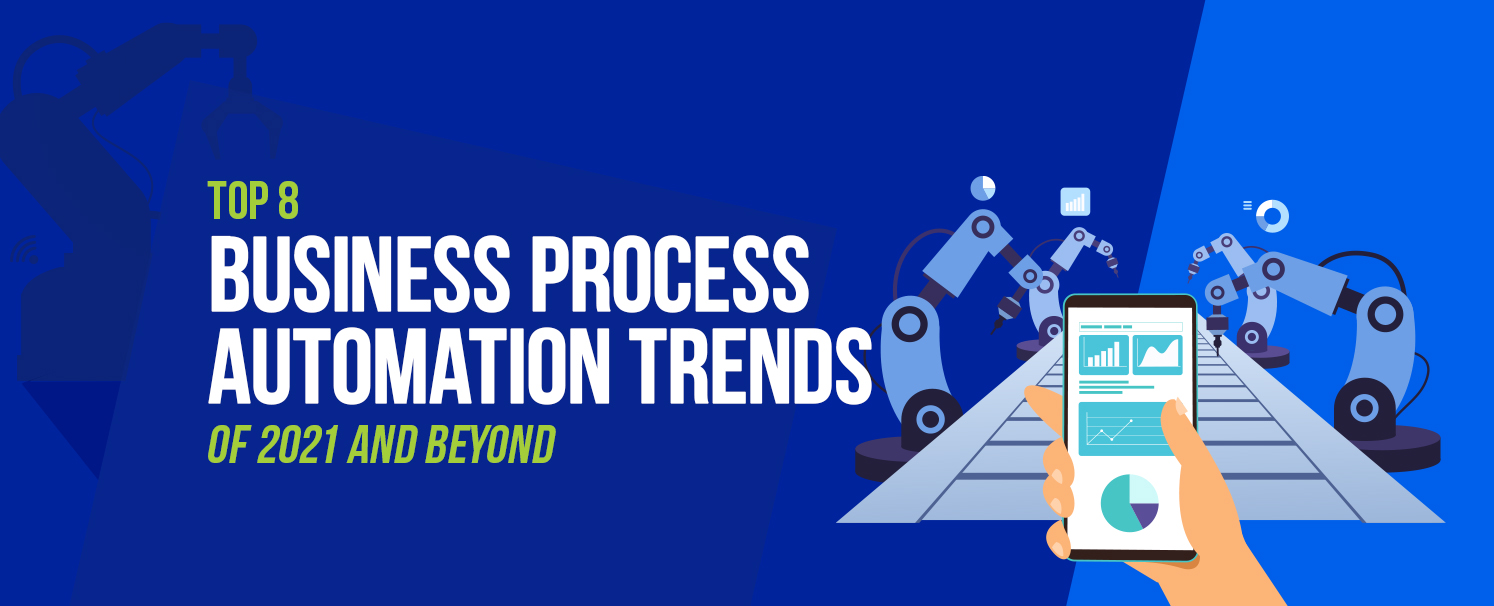 Businesses of the modern era stand on a digital foundation. Innovations in the sector of enterprise software solutions are ever-expanding, and organizations are rapidly adopting new digital solutions to stay ahead of competitors and keep up with the changing landscape of customer trends and demands. While enterprises implemented many digital solutions to manage their software infrastructure, a solution that has seen unanimous adoption over the last few years is Business Process Automation or BPA.
What is Business Process Automation?
Business Process Automation or BPA is an upcoming digital tool that is seeing widespread implementation by businesses to automate their business workflows. It is the next step for an organization to streamline its operations through technology. The main objective of a BPA solution is to automate repeatable, day-to-day complex manual business workflows by executing a series of predefined tasks.
A BPA can assist organizations in operation streamlining by being integrated into different business areas like marketing, sales, and workflow. While a BPA toolset can vary from solution to solution, there has been a growing trend of integrating Artificial Intelligence with it. By combining BPA with other business methodologies, businesses can achieve the following benefits.
Allows a better end-to-end overview of a business process workflow.
Enable non-technical users to design and deploy business processes based on predefined rules through a low-code platform.
Make better strategic business plans and decisions through real-time business insight data.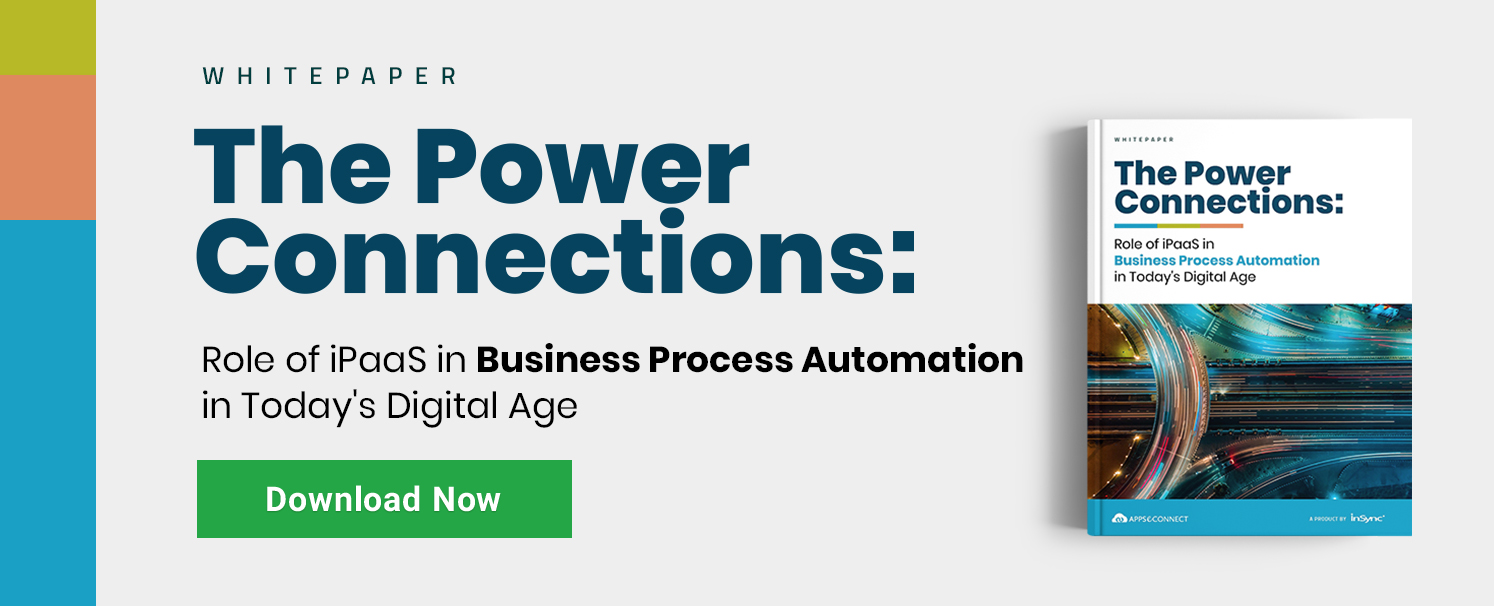 Why implement Business Process Automation?
Every organization aims to use its resources to the best of its potential and maximize profits. To achieve this, BPA became the ideal solution as digital automation enabled businesses to increase operational efficiency, prevent wastage, and increase overall ROI.
Beyond the scope of increasing profits, businesses also aim to simplify and automate procedures and reduce the overall cost of business operation. Through the implementation of Business Process Automation, organizations can execute tasks without the need for manual interactions. With the industry beginning to universally adopt BPA, the following are the upcoming BPA trends that will define the industry in 2021 and beyond.
If you have multiple systems running in your business, connect all of them under one single platform to automate the business process and improve your productivity and efficiency!

Upcoming BPA trends for 2021 and beyond
No-code integration implementation
The lesser the barriers to utilizing a solution, the more effective the use of it is. By shifting to a code-less BPA platform, non-developer end-users get the ability to build custom business apps and automate workflows without the need for any technical knowledge or training. Such a solution enables organizations to develop and deploy an integration effortlessly and rapidly. A no-code tool also cuts down the time required to train the non-developer workforce to operate it. With a drag-and-drop low-code Graphical User Interface (GUI), complex technical procedures involved in the deployment of an automation process can be simplified. So, moving forward, businesses would invest more into low-code/no-code user-friendly tools to simplify and speed up operations.
End-to-end organizational visibility
Every organization aims to have better insight into the operations of its business processes. Without proper management insights, smaller issues within a workflow can go unnoticed, which can cascade into a catastrophic failure down the line. Thus, solutions that can provide a real-time end-to-end overview of all functionalities undergoing within the organization at a centralized dashboard for the user will see increased adoption in the industry.
Integration of Robotic Process Automation (RPA) with Business Process Automation (BPA)
Robotic Process Automation (RPA) is not a recent technology, but it has established its value and permanence in the industry with the onset of the COVID-19 pandemic. RPA solutions have helped organizations during the lockdowns to manage staff shortages and minimize in-person contact. With remote workplace operations reducing the number of workforces available on-premises, RPA bots enabled businesses to reduce manual, recurring, and rule-based tasks and achieve faster ROI even during the time of an economic crunch. With remote workplaces becoming a norm for the industry, integrating BPA with RPA bots that can replicate human interactions will be a key focus for the industry moving forward.
BPA capabilities for Cloud automation
On-premises solutions are expensive. Not only is it expensive for an organization to install a robust physical IT infrastructure, but the cost involved in the maintenance of it is also exceedingly high. Thus, the industry has seen a steady shift towards cloud solutions where the implementation and management of the infrastructure are less costly. With cloud infrastructure set to be the future, companies require a set of technology solutions to alleviate the difficulties associated with manual labor and time spent by employees on provisioning and managing cloud workloads and services. Thus, BPA solutions that provide cloud automation capabilities will have a widespread implementation in the industry in the near future.
Voice-Activated automation for BPA
More organic human interactions with electronic devices have been one of the main goals of the information technology industry since the dawn of the digital era. With voice communication being the primary way humans communicate, it is no wonder that voice-based human-machine interaction is a technology that the industry is trying to achieve. The core principle behind implementing voice command is to promote greater workflow efficiency in the workplace. Voice-activated automation is highly effective when connecting different platforms and will be one of the more experimental technologies that will see large-scale adoption by the industry in the coming years.

Managing Unstructured Data through BPA
While softcopies of data stored in databases can be managed and automated through existing enterprise automation tools, organizations fall short when bringing unstructured data such as and-written notes, bills, invoices, images, etc., under the same automation infrastructure. Due to this, there has been a growing trend in the Business Process Automation sector to develop a solution that combines machine learning to manage these unstructured data. The solution aims to recognize this type of unstructured data and assimilate and use it in operational processes like structured data.
Hyperautomation through artificial intelligence and machine learning
Hyperautomation is a new and upcoming BPA trend that leverages the combination of Artificial intelligence (AI), Machine learning, event-driven software architecture, integration platform as a service (iPaaS), and other technology solutions to automate as many workflows as possible within a given organization. Hyperautomation opens the door to automate more complex workflows outside that of repetitive and rule-based processes and by harnessing the capabilities of advanced analytics algorithms, provides a better ROI gauge. The advanced capabilities of hyper-automation by a BPA will bring in a paradigm shift in which companies will move away from disconnected groups of automation technologies towards a more aligned automation strategy.
A digital around the clock workforce
With businesses reaching global markets through online platforms, companies now need a workforce that can function around the clock to provide customer support to different time zones. Moreover, due to the pandemic, it is also not feasible to have a full workforce available on-premises. Thus, there has been a surge in companies making a permanent shift towards more futuristic BPA solutions that can provide automation models where AI bots and humans can operate together to create a business that never sleeps.
Conclusion
Innovative technology will always come around, and the industry will continue to adapt them to stay ahead of the competition. But some technologies have become a milestone for the industry. They may change and evolve, but the core principles remain ingrained within the industry. Business Process Automation is such a technology. BPA technology is here to stay, and the above trends will continue to shape the industry in 2021 and beyond.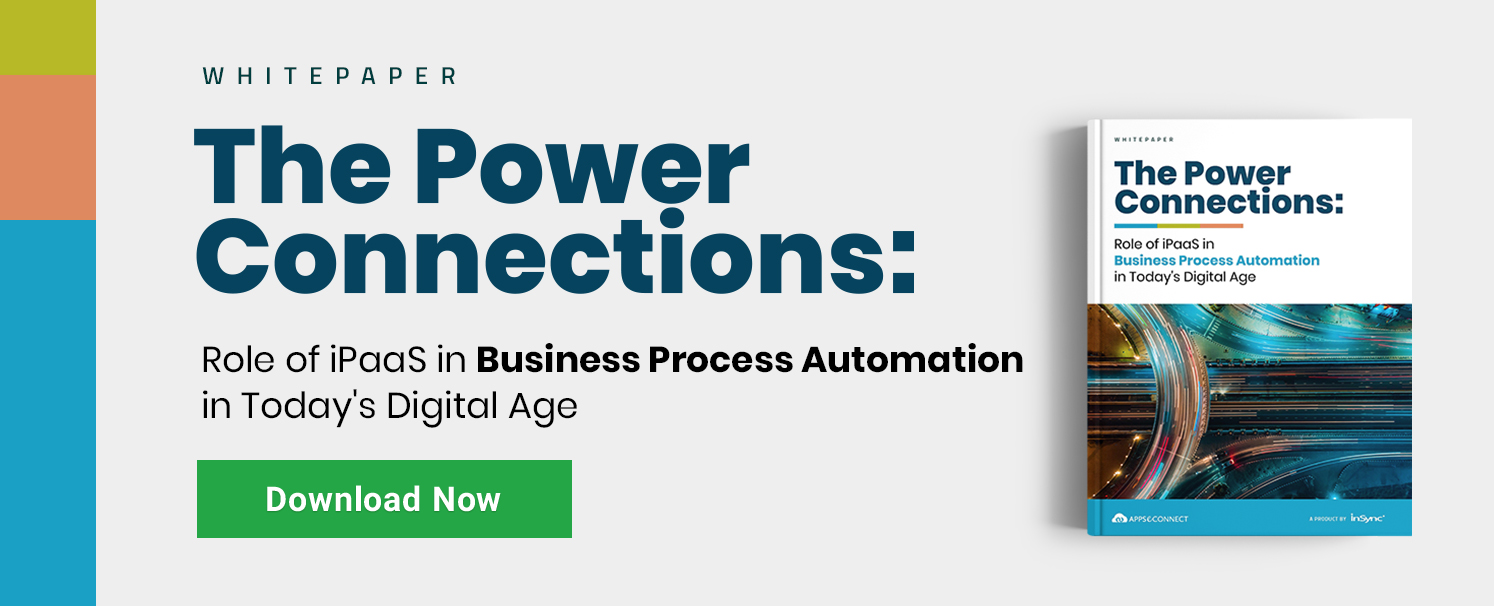 APPSeCONNECT is an enterprise-grade integration platform that connects SaaS, on-premise applications, data and technologies under one single platform. It offers pre-built solutions (a set of ready-to-use ProcessFlow templates) for widely used areas of business integration processes and supports all major applications available in the market. Its hybrid architecture allows organizations to integrate cloud applications as well as on-premise systems and create custom business process integrations. Request a free trial today to kickstart business process automation with APPSeCONNECT.
If you have multiple systems running in your business, connect all of them under one single platform to automate the business process and improve your productivity and efficiency!