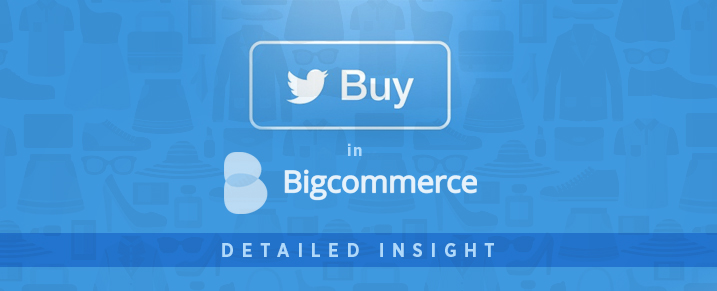 Bigcommerce is eager to declare their association with Twitter to empower "Twitter Buy Now" for customers who would like to purchase via Twitter.
To know how It works:
Traders can incorporate Buy Now CTAs on general and promoted Tweets, which permits users (followers) to buy a single item specifically from the Twitter timeline.
If a Customer buys through Twitter for the first time, their payment and shipping information are frozen so they can purchase and affirm with two ticks for future shopping.
For Standard Order Handling, Bigcommerce control Panel will take care of the Orders created on twitter timeline.
Benefits at the retailer's end :
Expands item discoverability, offers enhanced ROI for social media endeavors and builds brand awareness among Twitter's 316 million dynamic buyers.
Bigcommerce traders can shorten the purchasing procedure, offering in-the-minute purchasing experience right when and where potential buyers are considering them.
Merchants need not create their separate log-in. Payment and Shipment information will be maintained by Twitter to empower instant buyers.
Benefits at Customer's end:
Both new and repeat customers can experience in- the moment shopping by various brands through Twitter Buy Now without leaving the Twitter platform.
Customers will find it easy to purchase items instantly without redirecting them to another site.
Payment handling, shipment and ongoing Customer communication are shared with the merchant which will maintain a customer relationship.
Both promoted and organic tweets will be incorporating "Twitter Buy Now". In case of promoting Tweets, functional use of twitter's strong targeting capabilities, including targeting options would cover, searched for, keywords, gender, look-alike, website visited and devices used.
Now, you can enjoy shopping on Twitter.

You may also like
6 Benefits of Integrating NAV & Bigcommerce using APPSeCONNECT
Bigcommerce Discount Rule
Shopify Vs Bigcommerce – Best ecommerce Comparison