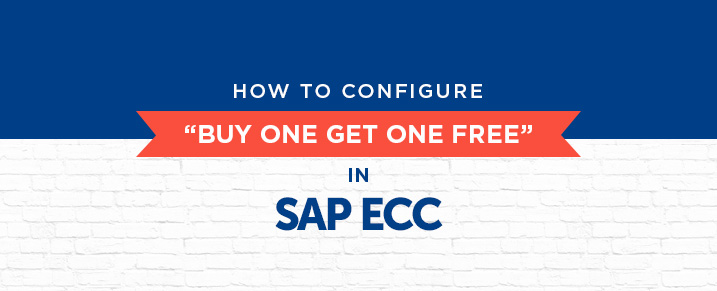 Buy one get one free is a typical scenario in retail industry. This article describes how this can be configured in SAP so that if the customer places an order which meet the criteria, the rules get applied.
Configuring Free Goods
SPRO configuration for the free goods are within Sales and Distribution -> Basic Functions -> Free Goods -> Condition Technique for Free Goods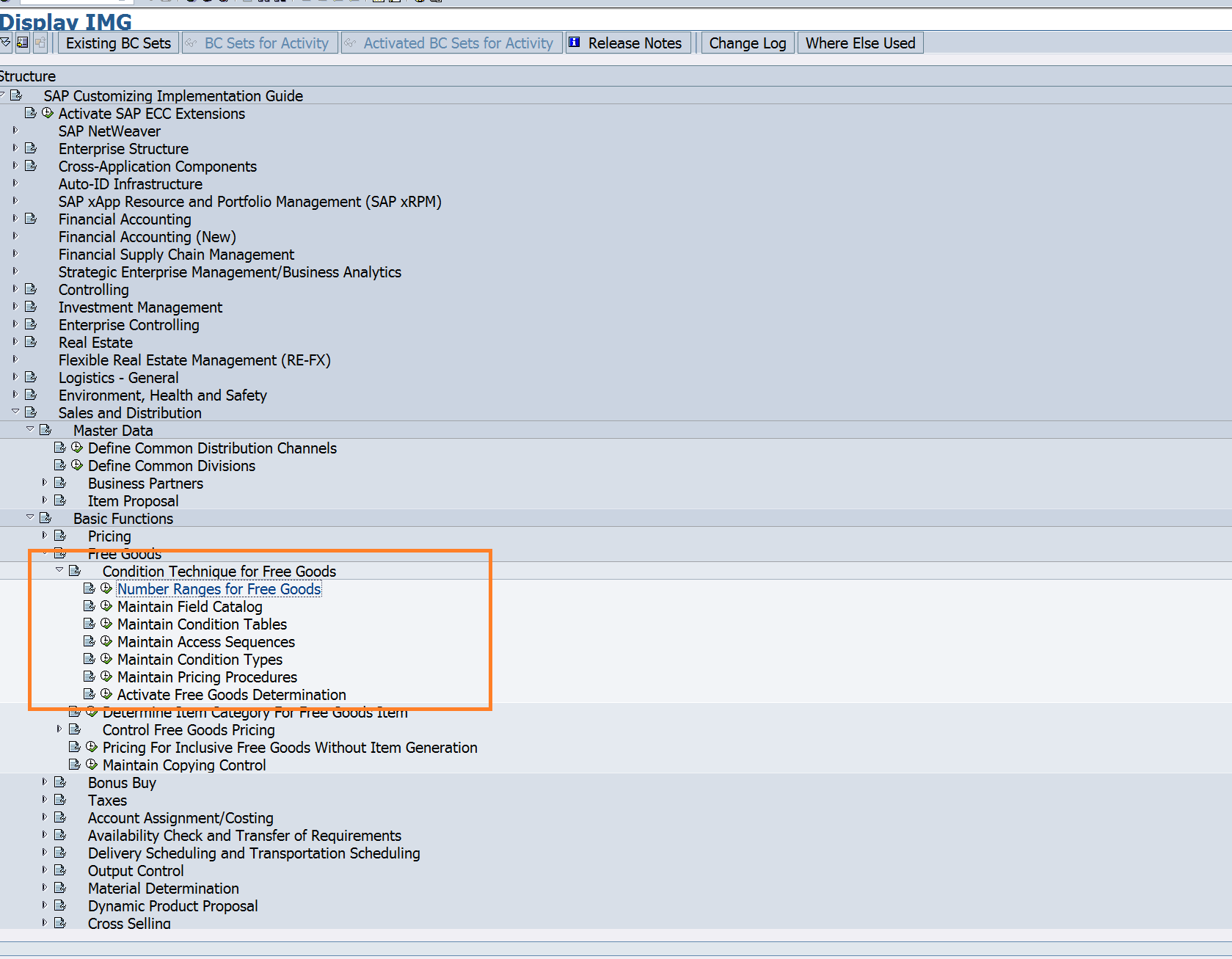 Free goods set up
For setting up the free goods, goto transaction VBN1. See the below screen where we are defining the rule for BOGO in SAP ECC.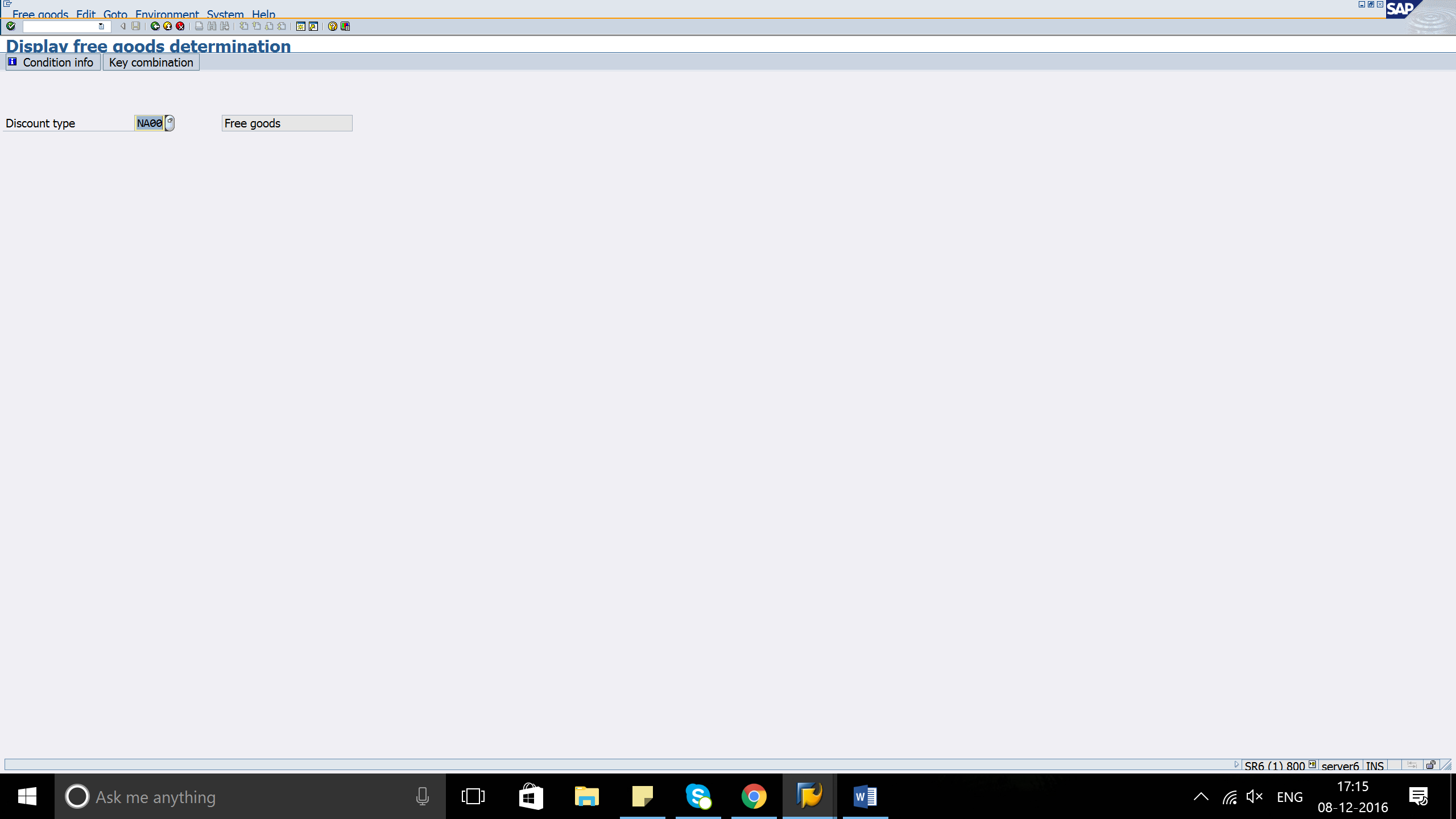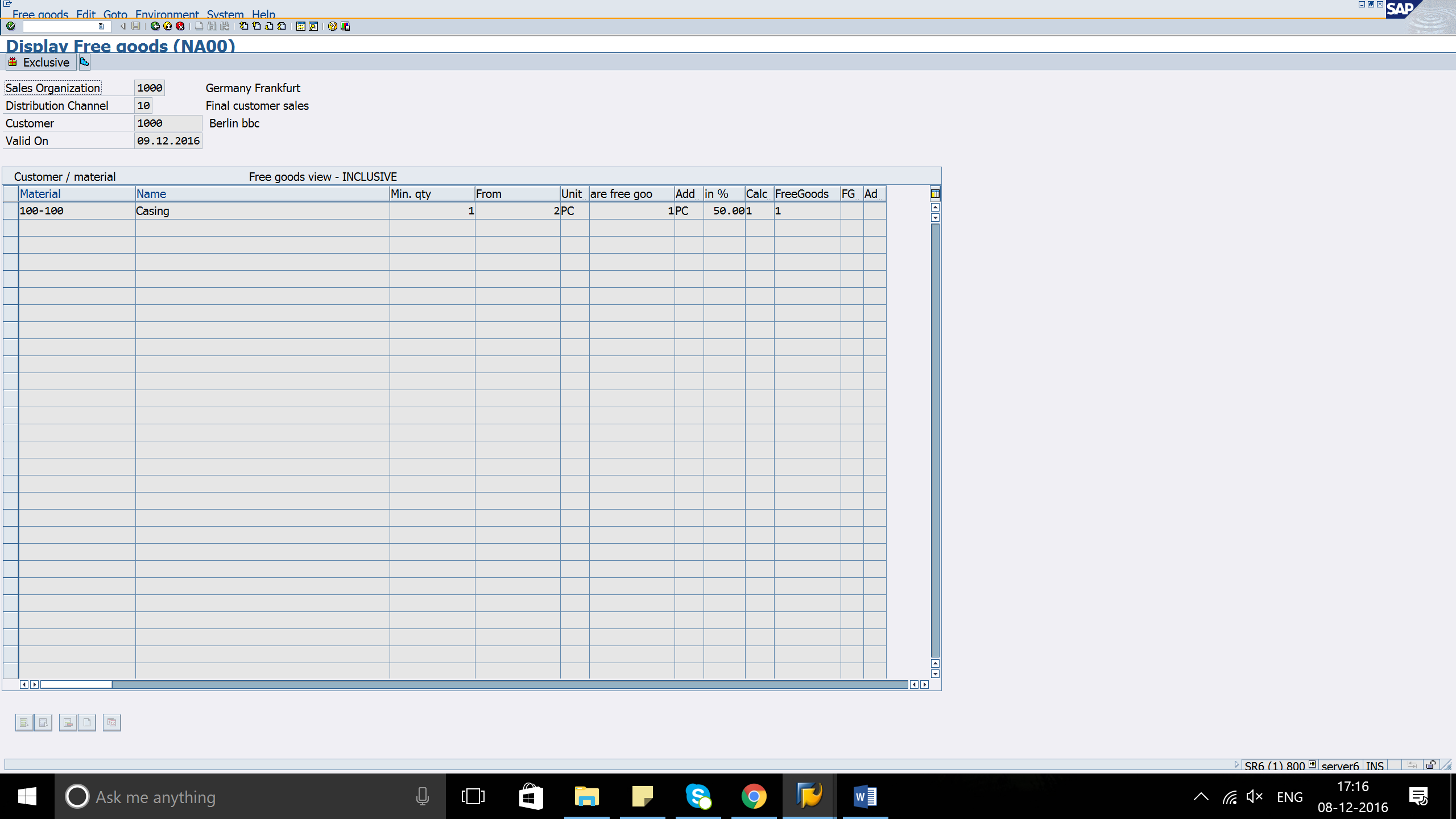 As you can see for customer 1000, sales organization 1000 and distribution channel 10, for material casing, the buy one gets one is defined as the following criteria.
Customer buys more than 2 product
He gets one free.
Now let us see what happens when the customer places an order.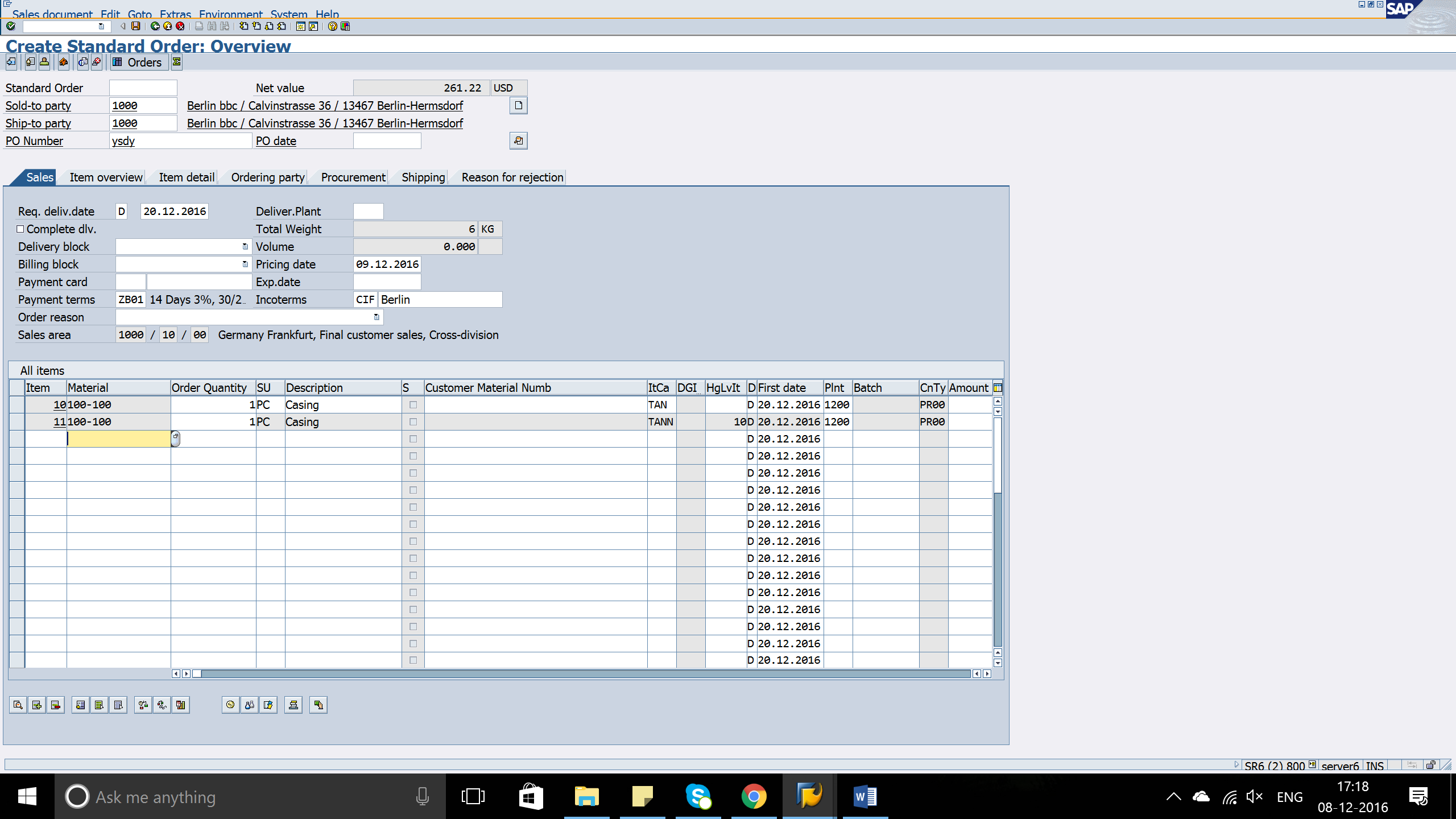 You can observe that when order quantity is placed as 2, the order line items are split into 2. If you observe the item category for second line item is derived as TANN (free item).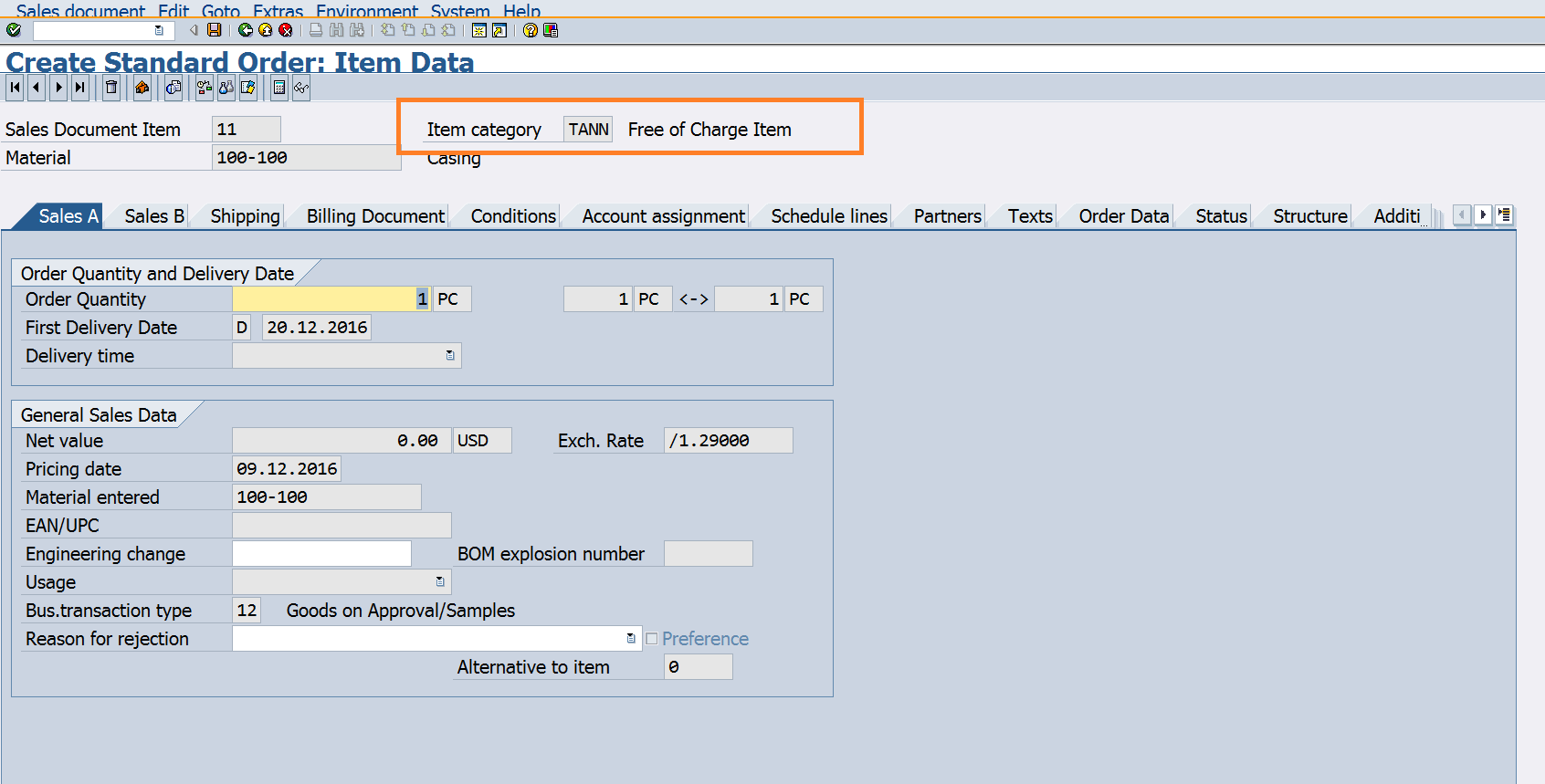 Thus by setting up the free goods in SAP, you can determine the criteria based on which the free goods will be given to the customer and in what ratio.

You may also like:
Cross-Selling information sync between SAP ECC and Magento
SAP ECC and Bigcommerce Integration
Integrate Magento Ecommerce with Rich Product Information from SAP