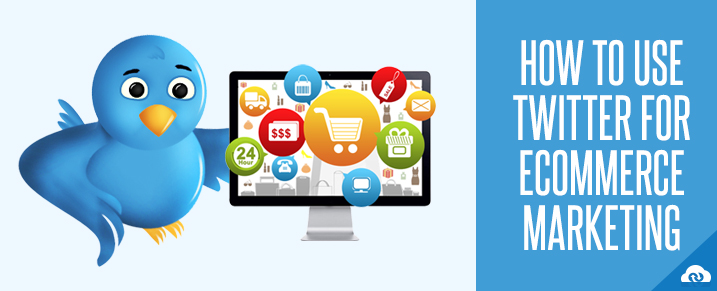 In the present scenario, social networking is increasingly gaining prominence in the field of e-commerce. Today, Twitter is used by 288 million active users, which means you can easily reach your target group through a single platform. In forums like Twitter or Facebook all you need is to come up with a brilliant approach to make it viral.
Twitter is such a platform, which permits any type of business to observe its target consumers, more closely so that it can drive sales as well as engage its customers.
As an e-commerce merchant it is important for you to know how to use hashtags in Twitter and also how to promote your brand using hashtags. As you can see, it is an invaluable goldmine and you got to dig in, in order to generate revenue and build business networks. Simply utilize the features, so that you can drive your business value.
The following article will explain what, why, when, where to use Twitter:
When is Twitter useful?
Please understand that Twitter is not an e-commerce site where you buy and sell goods. It is a social media platform and it is meant to build your social network. Twitter is used as a micro blogging platform, where you reach new people, introduce your brand and engage your customers using powerful marketing strategies.
Why do you need Twitter?
Twitter is a diversified social media forum having a worldwide presence. Determine your marketing strategy and chalk out your objectives beforehand. Twitter can turn out to be a traffic magnet from where you can generate revenue, if utilized in a trendy fashion. Join groups, interact with people, this will help you to build up a good networking and a strong customer bond. Further, you can summarize the need or the concept of the current market and your customer's vision towards your brand.
Where to place your strategies?
In Twitter, you can find diversified groups to approach and interact. All you need to know is where to approach and whom to interact with. The appropriate interaction can raise amazing counts in your traffic. To target your audience and to create a buzz in many groups, you can opt for sponsorships, where your post will appear in many groups. Once you establish group engagement, you can encourage the group members to re-tweet your post also to favorite them.
What makes Twitter different from other social media sites?
The language format in Twitter is different in comparison to other social sites. It is important for you to understand the style, as they say, 'when in Rome act like a Roman'.
Firstly, a tweet is supposed to be short and crisp, i.e. you only have 140 characters to express yourself or your product.
Secondly, the user name is your handle, many who are new to Twitter get confused.
Thirdly, Retweet is about sharing others Tweets and definitely not a reply to the Tweets.
Fourthly Hashtag (#) is a tool which enables others who are not following you, to spot your Tweet in the ocean of Tweets. Creating your own hashtag can add a lot of value to your brand image and visibility.
Next important feature is the Direct Message (commonly known as DM), which is similar to features available on other popular social media sites. Here you can directly message a person in private. Then again, you can only DM a person who follows you and not everybody.
Which type of tweets can drive traffic?
The best practice in Twitter is to communicate with your followers and the ones you are following. To maximize the effect you need to engage the Tweeple into debatable topics, issues etc.
Do Consider The Following Popular Tweeting rules:
Ask funny questions
Tweet current blog
Enquire about the favorite brands and products
Share interesting & related YouTube videos
Share updates of new products, sales, and discounts
Twitter has a great impact on e-commerce. In order to hook your customer to your website you will have to use relevant tactics. It is seen that Tweets within 100 characters increase customer engagement. Whereas Tweets with a link can increase Retweeting activities. You can expect around 20% increase in the engagement, if only you use Hashtags, but make sure not to overdo it. May be using the Hashtag 2 or 3 times will produce good results. Try increasing your engagement using a Tweet with an image.
Ensure that you keep your tweets simple and uncomplicated for maximum effect!
You May Like It.
Pros & Cons of Drop Shipping for e-commerce merchants
Important Shopping Online Dates of 2015 for e-commerce merchants
5 Useful Marketing Tools for e-commerce merchants
Top online payment gateways for e-commerce platform
Importance of mobile compatible e-commerce sites