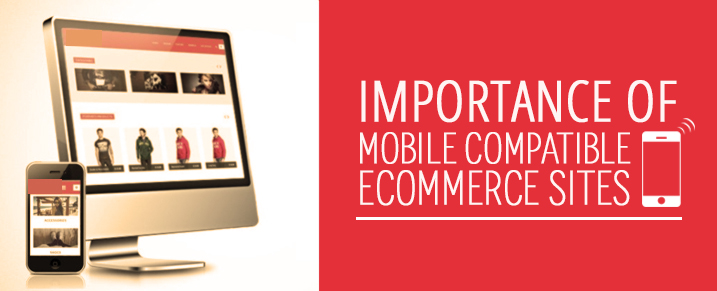 Keeping our head up, heart open for better days, here arrives the convergence era. But, why do we call it the era of convergence?
Merging the technologies, one with another or even more, today's shopping has a new definition. Convergence is increasingly prevalent in the eCommerce world.
The number of internet users are increasing day by day. According to a recent report, 3.17 billion people are using internet and around 2 billion people among them are using smart phones. Do you have any idea about the eCommerce sales in the current market scenario? It's more than $200 billion.
The eCommerce sites have gained a good amount of popularity because of its convenience. Many of the working people usually find it very difficult to take out their time for shopping, be it grocery, garments, furniture or any other.
Few years back shopping was defined to be a fun day for outing at shops and malls. At that time, the eCommerce sites was only restricted in computer, having internet access. Later, the e-commerce system improves itself so that we can access it from our smart phones. And today, we have the apps to do the shopping directly from our phones, having an anytime, anywhere access.
The eCommerce sites have two options to display their product; one is the website and other is the web app. The website option takes a bit of extra time to find the store, login with details and then the shoppers can go for a purchase, whereas, a mobile app saves your details with the first time log in and becomes faster to navigate.
Have you ever notice the option 'mobile site or continue with desktop site' while you are opening an eCommerce website on your mobile? ecommerce website on your mobile? Why do you get this message? A desktop site option is shown, assuming the fact that it will be simple for your customers to understand.
Desktop site consists of wide range of content, advertisement, popular view, recent view etc. whereas a mobile site incorporates important functions and features particularly the ones that leverage location and time.
You will also find that the vertical navigation has replaced horizontal navigation on more than 80% of the mobile sites. You will find less hypertext on mobile pages and instead of hypertexts you will find links in forms of buttons, tabs and bars.
The web designers prefer to eliminate marketing or promotional graphics from the designs of the mobile site.
The mobile sites employ footers (in order to keep the links to a minimum number) which give an access to the content users who often look for a home page.
Breadcrumbs hardly occur on mobile sites as there is usually no need for them.
Though the mobile platform has many limitations on content and design, it also open up new opportunities that traditional websites cannot provide.
Area of opportunity is unique in mobile sites. You can find the uniqueness also in the use of geolocation services or support.
It is not possible to sit in front of the computer or laptop for a whole day, but you can definitely carry your mobile everywhere. So, no wonder, why the eCommerce sales are rising so steeply.
The idea of shopping is fun now. Simply take out your mobile; go to your favorite web-store app or navigate through any search engine and find your store; select your product; click and buy. Simple isn't?
In a way, the shoppers are saving a lot while shopping. Are you wondering 'how'? No transport cost, no parking fee, saving energy, convenient timing, hassle free, take all these into your account. All your shoppers need is a mobile compatible website. So, now you know the reason of its popularity.
The eCommerce merchants can simply increase their revenue by putting their store in their customer's hand, so that they can purchase anytime and from anywhere. The best practice is to launch a mobile app, which will be comfortable for your customers to access.
Merchants should know that if their website is not mobile compatible, they lose their sales. The market is very competitive in order to rise. So make your web store available to your customer in each and every ways. 'A man is born free, but the technology chains him', so chain your customers by using your mobile compatible eCommerce sites.
You May like it
Why Product Image is important for eCommerce Store?
Important Shopping Online Dates of 2015 for Ecommerce Merchants
Ecommerce Market Growth of top 10 Countries
How to Attract Subscribers in your eCommerce Website ?