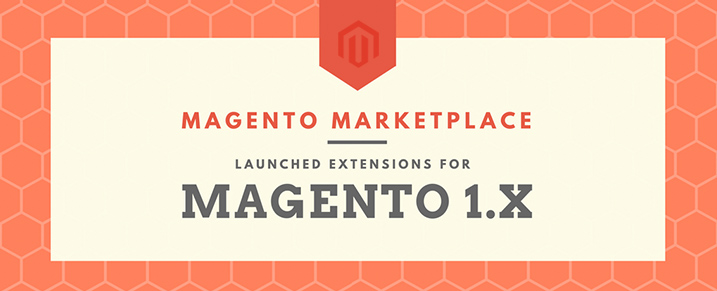 Magento has always drove past other ecommerce platforms in comparison due to 3 things:
1. Feature richness and customizability
2. Huge developer community
3. Thousands of extensions
The availability of so many extensions has always set Magento apart from other platforms. There are extensions for almost any requirement you might have in your head.  Magento had its own dedicated store for extensions Magento Connect. But then Magento 2.0 released in November 2015 and the extensions listed in the connect store were no more compatible with the new series of Magento. So as all the developers were gearing up for Magento 2.x versions of their extensions, Magento launched their new Marketplace in April, 2016 for extensions which would cater Magento 2.x series. The new marketplace provides a whole new experience in comparison to the old Magento connect store.
The new features of the Marketplace were –
1. Visitors could enjoy a much less cluttered store
2. Easy discovery to enable visitors to find extensions faster
3. Curated set of high quality products that have undergone rigorous technical, marketing and business value review.
4. A Marketplace account that would track purchase history of customers
Since its launch in April now the marketplace has 750+ extensions. But there are loads of merchants who have still not upgraded to the Magento 2.x series and might not do it in the coming months as well. So for them listing of Magento approved extensions in the new marketplace would have been a great benefit.
Magento announced this good news recently. Now, Magento 1.x extensions are also listed in this Magento Marketplace. While the old Connect store is still there, the listings in the new marketplace are more authentic as they have gone through a rigorous vetting process, and we can almost call them Magento certified extensions.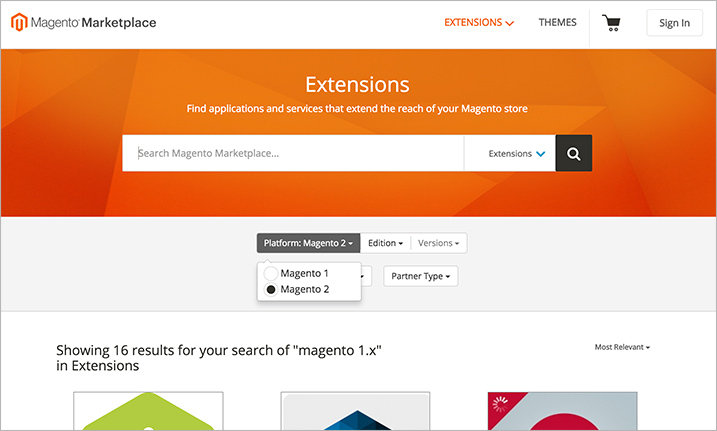 Another interesting feature in the new marketplace is along with the ability to filter extensions based on the type (Marketing, optimization, sales etc.) now you can also filter based on whether it has been developed by a – Premier Technology Partner, Registered Technology Partners, Registered Solution Partner, Select Technology Partner or an Enterprise Solution Partner.

You may also like:
Cost Estimation of Magento 2.0 Enterprise
How APPSeCONNECT solves the challenges faced in Magento and Microsoft Dynamic NAV
5 Challenges of Magento Marketers