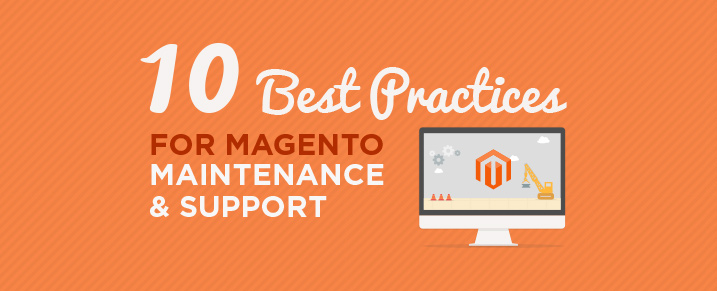 Ok so you've launched your new eCommerce site. Congratulations!
Now the real work begins. In this webinar we help eCommerce managers, CMOs and Business Owners identify what it takes to put together a successful ongoing ecommerce maintenance and support process.
We addressed to this problem in our latest webinar on 10 Best Practices for Magento maintenance & support.

This webinar was organized by InSync, Plum Tree Group and Phase3Commerce on 20th July and covered these points:
Review 10 best practices.
Assess the continuous delivery model and how it may be a game changer for your operations.
How to select a good partner.
Here are the slides and recorded webinar:



10 Best Practices for Magento Maintenance and Support
from
InSync Solutions
We will be back next month with the next part of this webinar. Watch this space for details.