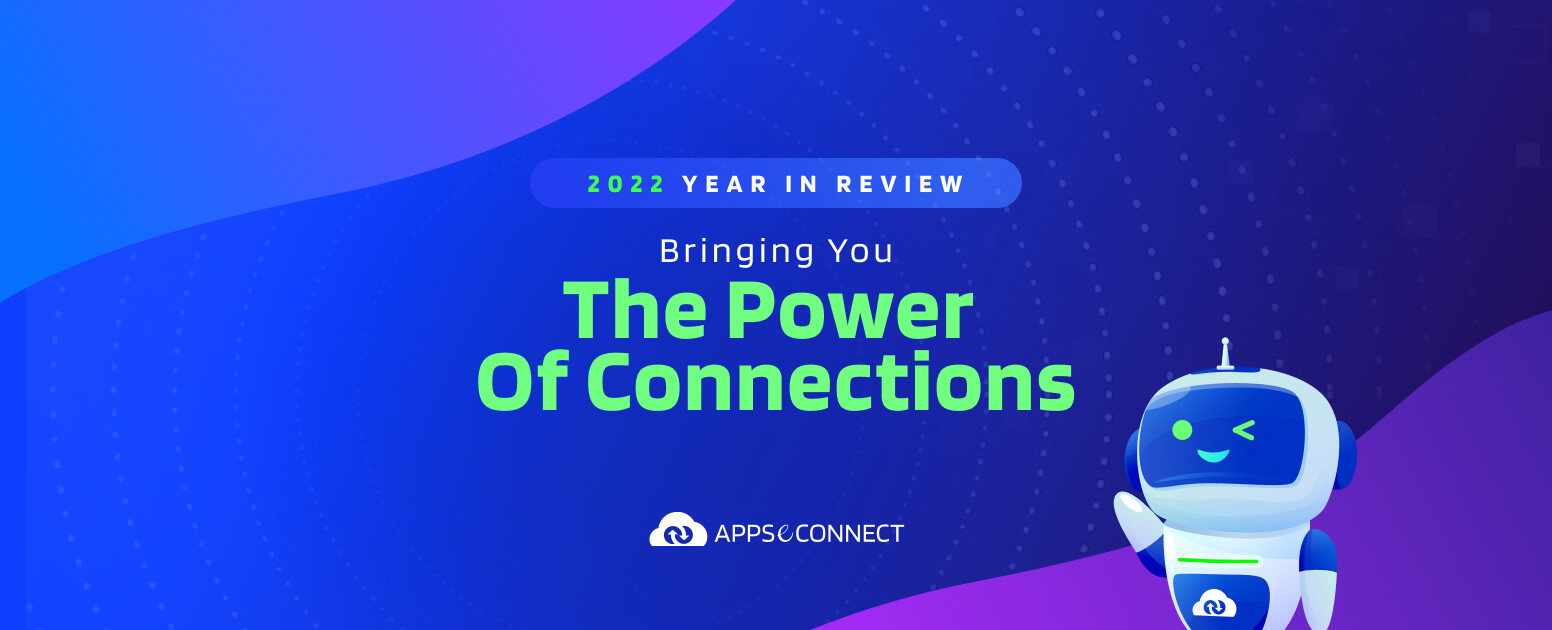 The year 2022 went by in the blink of an eye and we are already excited to welcome the new year by taking a trip down memory lane. This year has proven to be super productive and fulfilling for us and our ecosystem by helping us embrace the new and grow. We have made new connections, reconnected with our old pals, traveled across the globe, kept innovating, and above all we successfully struck the balance between work and play!
For a world still recovering from the shackles of the pandemic, we are grateful for all the opportunities that have come our way, and for all the connections that supported us and inspired us to keep going and achieving new milestones. As the world slowly began to open itself up again to making connections IRL, we took to the forefront of both hybrid and in-person experiences. We cannot wait to share a glimpse of our 2022 with you so let's quickly delve into it without further ado.
Sync Back – 2022 Year in Review
We have a lot to thank the year 2022 for. As productive as it has been, we had an awful lot of fun working together and accomplishing things together. To start with, we began our journey as APPSeCONNECT with a brand-new look, ideology, and experience. The expertise of our team and the power of our platform was infused together to launch the All-New-APPSeCONNECT. It is with great joy we announce that we are now based out of the United States with our Headquarters in Frisco, Texas.
Furthermore, our team has put in relentless hard work to deck APPSeCONNECT with cool new features. It is built with the objective of bringing the power of automation into business operations and unleashing productivity and growth across teams in an organization.
It has emerged as a complete Business Process Automation platform that supports multi-application Integration. With it, we have also introduced a vast library of workflow automation templates and pre-built integration packages to help organizations launch faster, save time and scale their business. A selection of pre-configured integrations for all popular applications to help businesses accelerate their digital transformation was also curated. These are ready-to-use integration packages for over 75 industry-leading applications. Spoiler alert, we are working on more for 2023!
We further introduced ProcessFlow, a low-code drag-and-drop visual automation builder that helps in developing and designing integration processes easily. Finally, we have given our platform the glow-up of an intuitive UI/UX to make the customer experience effortlessly engaging.
If you have multiple business applications running in your business and want to seamlessly connect your entire software stack under a single, intelligent, and secure platform to get started with automating all your business processes, implement APPSeCONNECT's robust integration connectors and achieve exponential growth in your business.

Achieving New Milestones
Over the last year, our team's hard work was acknowledged, and our users loved APPSeCONNECT. We received great feedback from all our users that made us gleam with joy and motivated us to keep innovating. We also took them into careful consideration and learn from them to deliver better results.
We received badges of 'Best Value 2022' and 'Shortlist 2022' in the Integration Software category from Capterra. We bagged the 'Category Leaders 2022', and 'Best functionality and features 2022' in Integration from GetAPP. We also received 'Front Runners 2022', 'Most Recommended 2022', and 'Best Customer Support 2022' in Best Data Integration Tool from Software advice, and last but not the least, 'Users love Us' from G2.
Traveled the World to Make New Connections!
After 2 long years, we finally resumed our international trips to attend some of the most awaited and coveted industry events as there is nothing like an in-person experience. It has been a fantastic opportunity for us to make new connections, reconnect with our old friends, network with the best minds in the SaaS (Software as a Service) ecosystem, make strategic partnerships, and build a sustainable future together.
Earlier this year our team traveled to Manila, Philippines to attend the SAP SMB Innovation Summit 2022, and learned and connected with top SAP experts from across the world. Around August we also attended Meet Magento Singapore 2022 which brought together companies, individuals, retailers, and merchants who are experts in digital commerce to redefine the eCommerce industry. Finally, we exhibited the All-New-APPSeCONNECT at GITEX GLOBAL 2022, the world's largest and most influential tech and startup event that features every major technology player, across all major industry verticals.
We are attending #SMBInnovationSummit Manila and it's great to be a part of the buzzing #SAP community and meet everyone in person!

#SMBSummit2022 pic.twitter.com/6tQxDWOSyG

— APPSeCONNECT (@appseconnect) June 7, 2022
Sneak peek into the fantastic @MeetMagentoSG 2022! 👌

We are having an excellent time learning, connecting, and networking with the best heads of the #MagentoCommunity! 🔥#MM22SG #MeetMagentoSingapore pic.twitter.com/juFTXoD0rQ

— APPSeCONNECT (@appseconnect) August 25, 2022
What a wonderful morning at @GITEX_GLOBAL! ☀️

We are here at the Dubai World Trade Center exhibiting our intelligent #Automation platform, APPSeCONNECT.
Let's catch up! ✨

You can find us in Za'abeel Hall 7, Stand no. P-B228.#gitex2022 #GITEXGLOBAL #northstardubai #dubai pic.twitter.com/neyh5XaZhL

— APPSeCONNECT (@appseconnect) October 10, 2022
2022 Teamwork and Synergy – Round-Up
Annual Event 2022 – Launch of All-New-APPSeCONNECT
2022 has been a year where the world has tried its best to co-exist with the pandemic and take accommodative measures to make the best out of the situation. In keeping with it, we have not only adopted the hybrid work model but also executed it perfectly through all our corporate events.
The year was kicked off by APPSeCONNECT's annual event, held in person where the entire team got the opportunity to interact and catch up. The teams met IRL and marked the launch of the All-New-APPSeCONNECT. The day was inaugurated by the engaging keynote delivered by CEO, Atul Gupta, which aligned all the team members to the newly reimagined APPSeCONNECT and the vision we hold for the future, followed by clear roadmaps for 2022.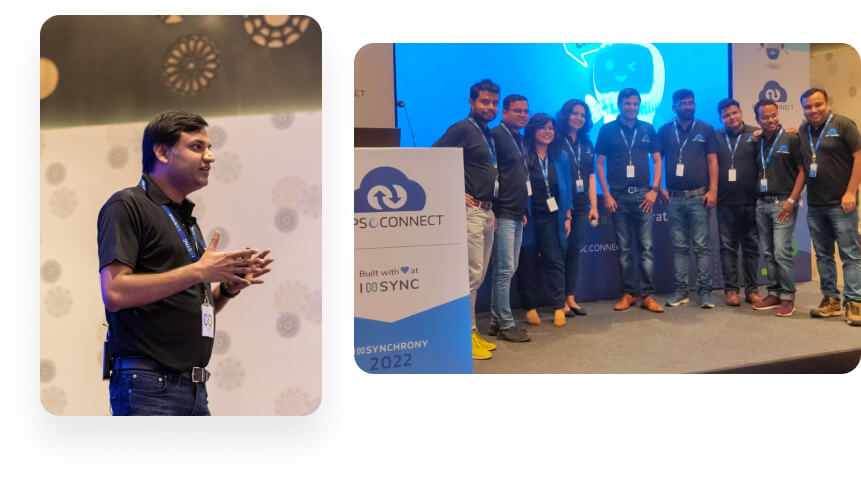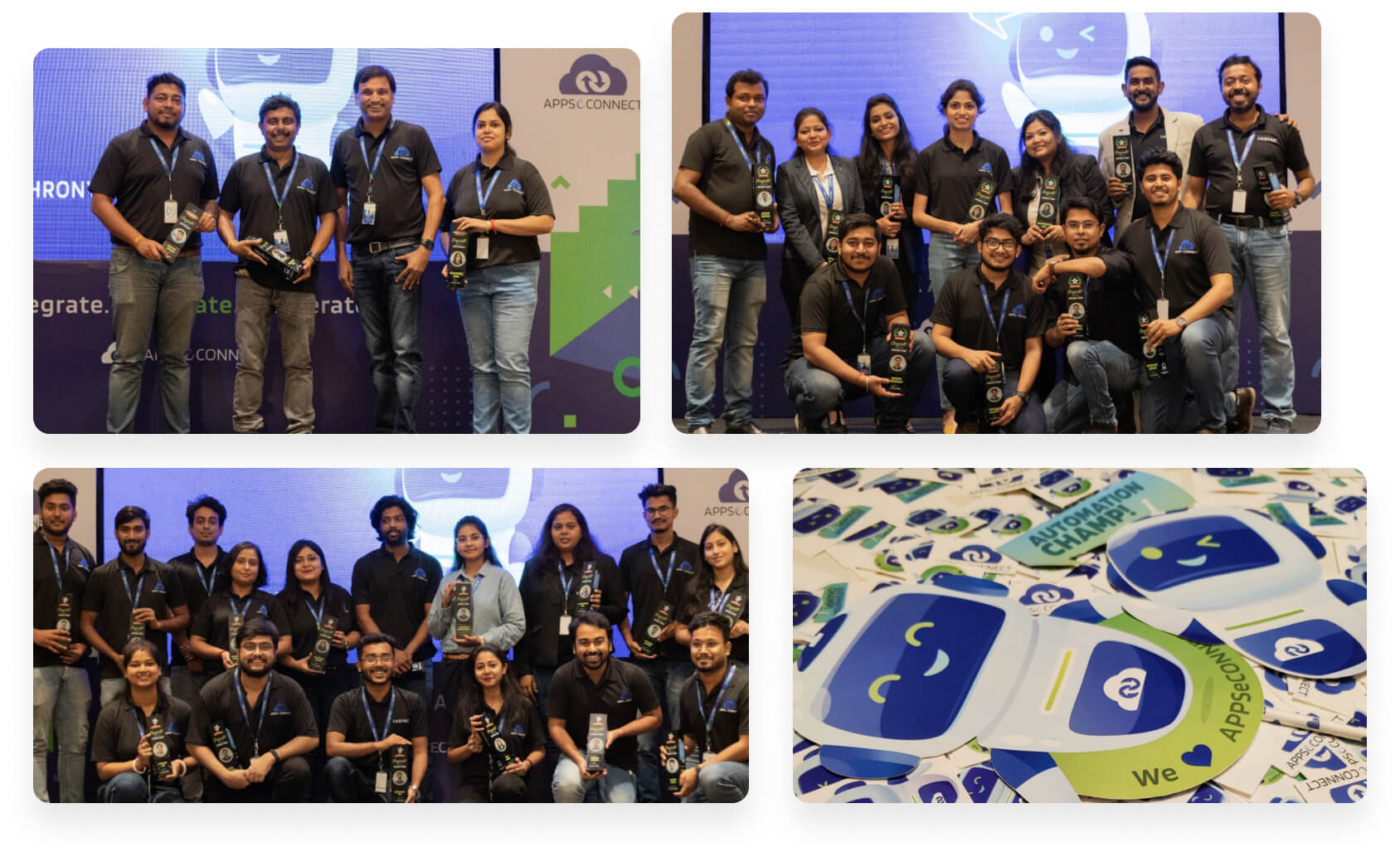 APPSeCONNECT Hackathon 2022 – Hacking Growth!
To encourage revolutionary ideas that push forward toward newer, better and more efficient ways of enhancing business operations, APPSeCONNECT Hackathon 2022 was organized. It is a 34-hour event that gives our automation champs the absolute liberty to innovate and produce groundbreaking discoveries that open new avenues of growth and innovation for the brand. A hybrid work model was curated to facilitate the participation of all. Additionally, exciting goodies were distributed to the automation champs followed by an elaborate spread starting from breakfast, lunch, snacks, and dinner. We absolutely loved it, as it was the perfect opportunity for the automation champs to align their creativity with their playful side, take charge, be the leaders and innovate away.
Glimpses from Hackathon Day 1! 🎉

Automation Champs have joined in from the office as well as from home to create, innovate, and keep the game of automation going. 🔥#aec2022hack #Hackathon2022 #AutomationChamps pic.twitter.com/6mM2XQui6S

— APPSeCONNECT (@appseconnect) September 23, 2022
Workation 2022 – Where Work Meets Play!
While the digital infrastructure has evolved significantly to accommodate an impeccable environment for work, the impact on team members from the isolation within their homes has been detrimental. Workation has been the perfect opportunity for us over 2022 to foster team bonding and collaborative work. We divided our teams into groups of 10-12 people and traveled to Inspiria Knowledge Campus, a lush green college campus at the heart of Siliguri, and spent a wonderful week amidst nature, away from the hustle of the city.
Sagorika Sanyal Goswami, VP of HR, APPSeCONNECT, says, "We have had 8 team workations within the last 8 months and the feedback from the teams has been overwhelmingly positive. We intend to keep working on this and enhance the experience of this initiative"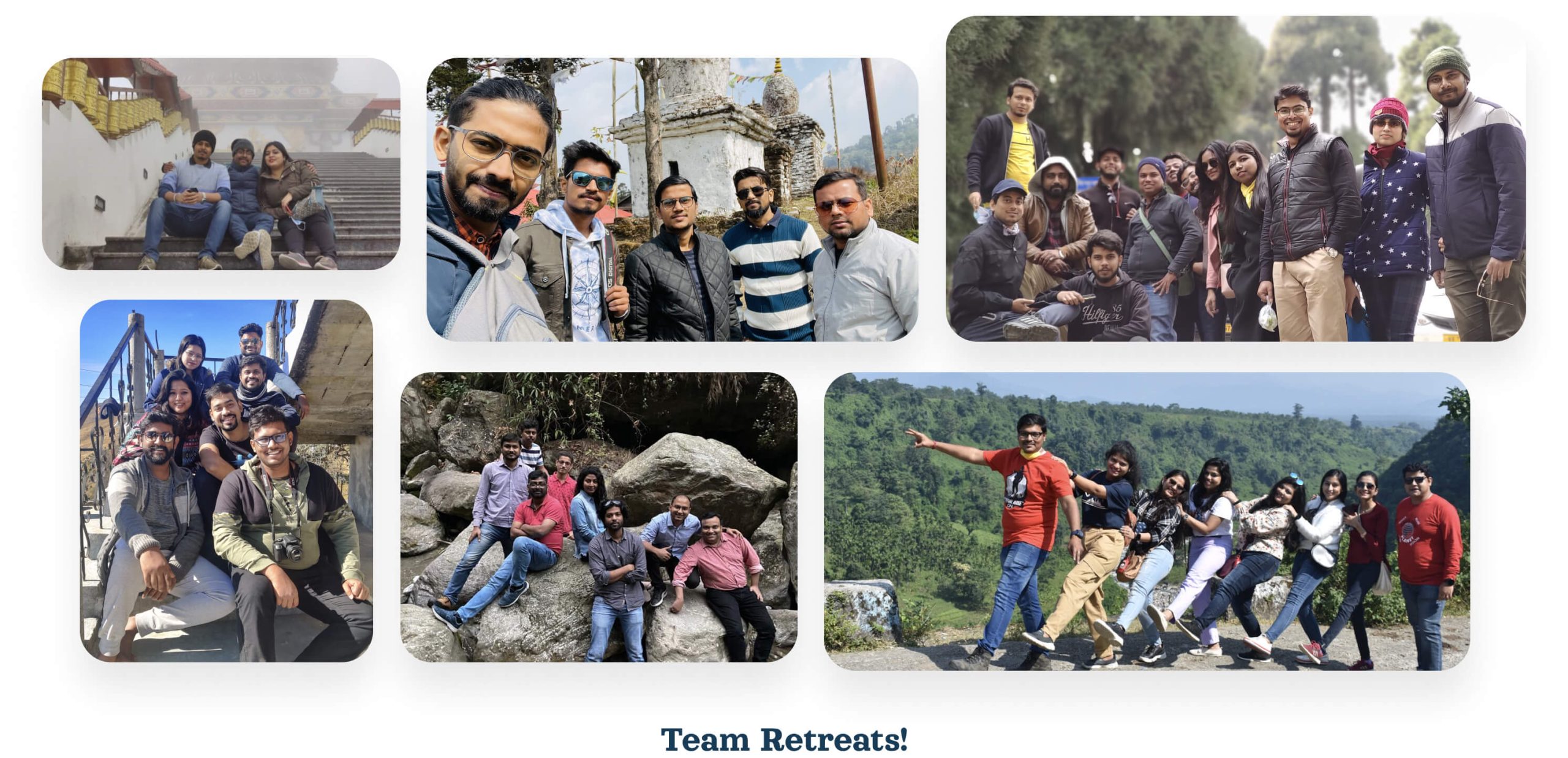 Furthermore, throughout the year we celebrated Women's Day, Men's Day, Cultural Program, Christmas, and Secret Santa together. Cool goodies and treats from APPSeCONNECT made our 2022 even more enjoyable and happening!
Wrapping Up – 2022
New beginnings come with a lot of unforeseen challenges but the year 2022 was productive and fulfilling. Our team of veteran experts dealt with the hurdles in the best possible way and brought positive opportunities out of adverse situations. APPSeCONNECT appreciates the continuous help and support of those who stayed with us throughout 2022, helping shape our lives and business and inspiring us to grow. APPSeCONNECT welcomes 2023 with great zeal and excitement for all the new connections and opportunities it brings with it.
Connections Matter!
If you have multiple business applications running in your business and want to seamlessly connect your entire software stack under a single, intelligent, and secure platform to get started with automating all your business processes, implement APPSeCONNECT's robust integration connectors and achieve exponential growth in your business.