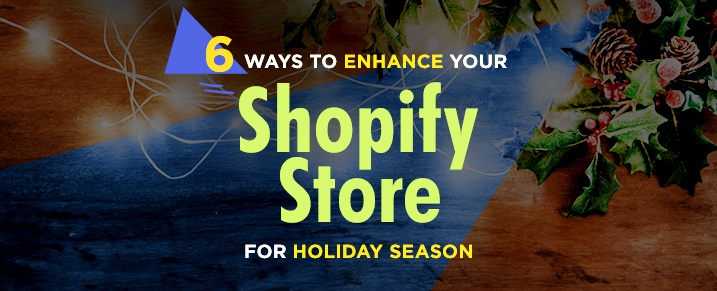 As we all know the biggest weekend holiday season – Black Friday and Cyber Monday (BFMC) is near and ecommerce merchants need to gear up to make 2017's BFCM the biggest till date!
Shopify store owners usually turn to their Shopify Partners for a suggestion on how to make the most of their e-business on BFMC. You can also check out these Tricks to clear inventory on Black Friday and Discount options for Cyber Monday. So, in this blog, I am going to deep dive on the feature updates which will enable merchants to sell more with discounts.
Tips to Enhance your Shopify Online Store:
1. Create Discounts – Simple and Easy Ways to do so
Shopify's merchants make use discounts to increase their sales during BFMC but this year onwards creating and distributing discounts is easier via Shareable Discount Links.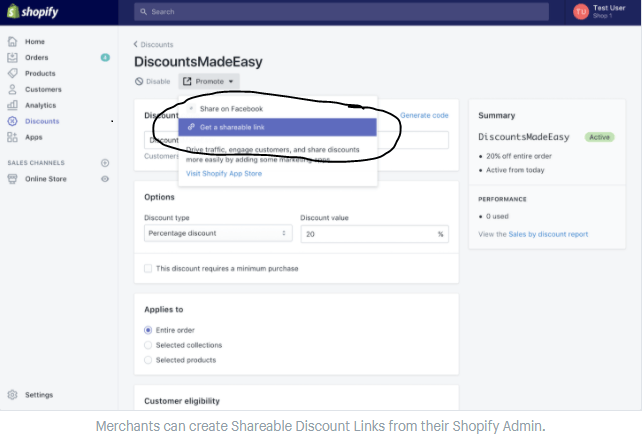 Previously, the customers needed to remember the discount codes and apply at checkout. If they forget the code, there happens to be a high chance of cart abandonment which would result in losing customers.
Shareable Discounts links have simplified this issue by automatically applying discount codes during checkout. This will result in higher conversion rates.
2. Be Mobile Friendly
Shopify has recently come up with a new feature that enables the merchants to create, modify and manage Product Collection directly from their mobile devices. No matter where they are, merchants can create a product, upload an image, and add it to a sale collection.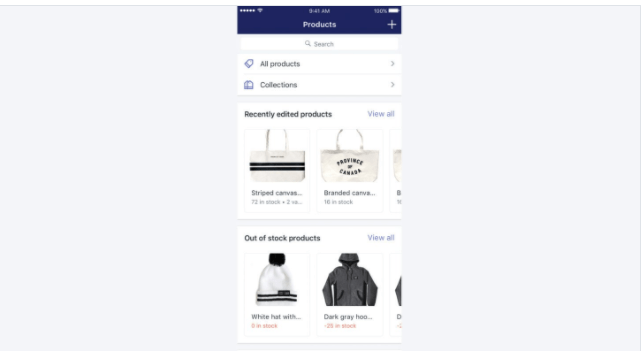 Shopify has made it easy for merchants to create and edit product collections during the sale season of the year.

3. Use Organized Analytics
Since marketing and sales go hand in hand, it is compulsory for the merchants to have a proper marketing analytics update. Therefore, Shopify has launched the Marketing Analytics Report that provides merchants with relevant data from the Shopify Dashboard.
Marketing Activity Reports:
Shopify merchants can perform marketing activities using this app from Shopify App Store to check sales by marketing activity and visitors by marketing activity.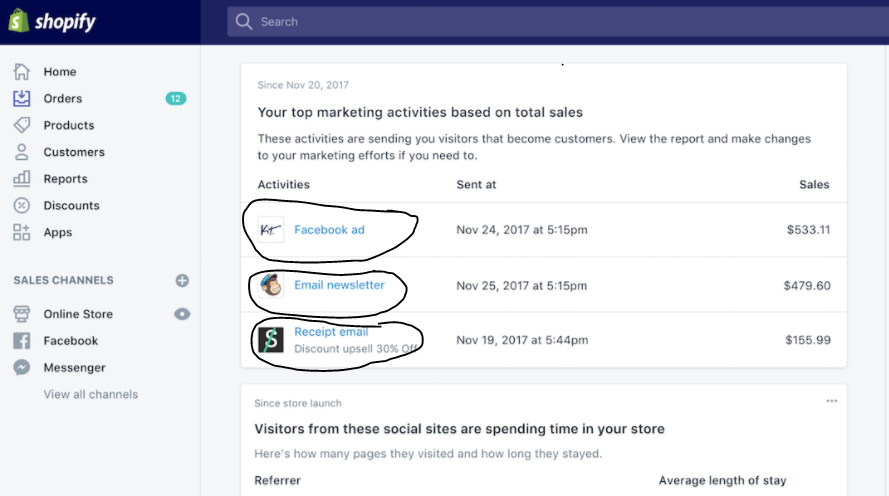 Sales Report :
This report is generated via several activities across Google Adwords, Facebook, Mailchimp performing simultaneously to drive traffic and sales on the webshop.
These analytics help Shopify merchants to know exactly what they're measuring and in turn, they can better optimize their marketing expenditure to get the biggest bang for their revenue.
4. Improving Retail Selling Experience will be Beneficial:
Merchants selling online or offline has scaled up their sale through Shopify POS. This point- of- Sale has become even better in analytics for merchants selling in- person.
Instead of visiting the Analytics Dashboard and monitoring the data, merchants selling in-person using Shopify POS will now see specific data relevant to their retail operations. The data includes top-performing staff, sales by retail location, products sold, average order value, etc.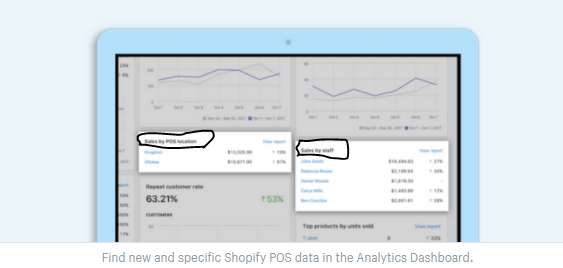 5. Enable Better Shipping Services
Shipping is one of the important concern a merchant needs to take care of.
Recently Shopify has partnered with DHL Express to ensure better shipping services. It's now embedded in Shopify Shipping and gives access to the same premium international shipping that big-box retailers use.
This collaboration ensures:
Very fast service
Enterprise-grade rates
Free scheduled DHL pick-ups for any volume of packages
The required shipping information is held in the Shopify Admin, including order details, customer data, and tracking information.
6. Sell on Marketplace
Various global fashion search engine that connects millions of shoppers globally with items from over thousands of designers and stores (including Burberry, Valentino, Alexander McQueen, J.Crew, and more).
Marketplace is the new sales channel for Shopify Merchants. Lyst is quite popular among all and also available through the Shopify App Store. Merchants can easily list their products in the marketplace and still manage their inventory within the Shopify Dashboard. This makes easier for the vendors to expand globally.
Now, you can easily integrate your Shopify store with the back-end ERP, CRM and POS Systems and automate the business process!

You may also like:
Why You Should Have Attended A Day With Shopify In Bangalore
Webinar Recap: Why Shopify is the Best Fit for Enterprise Ecommerce Businesses
7 Tips to Speed up your Shopify Store