SAP SAPPHIRE NOW – Asia Pacific 2021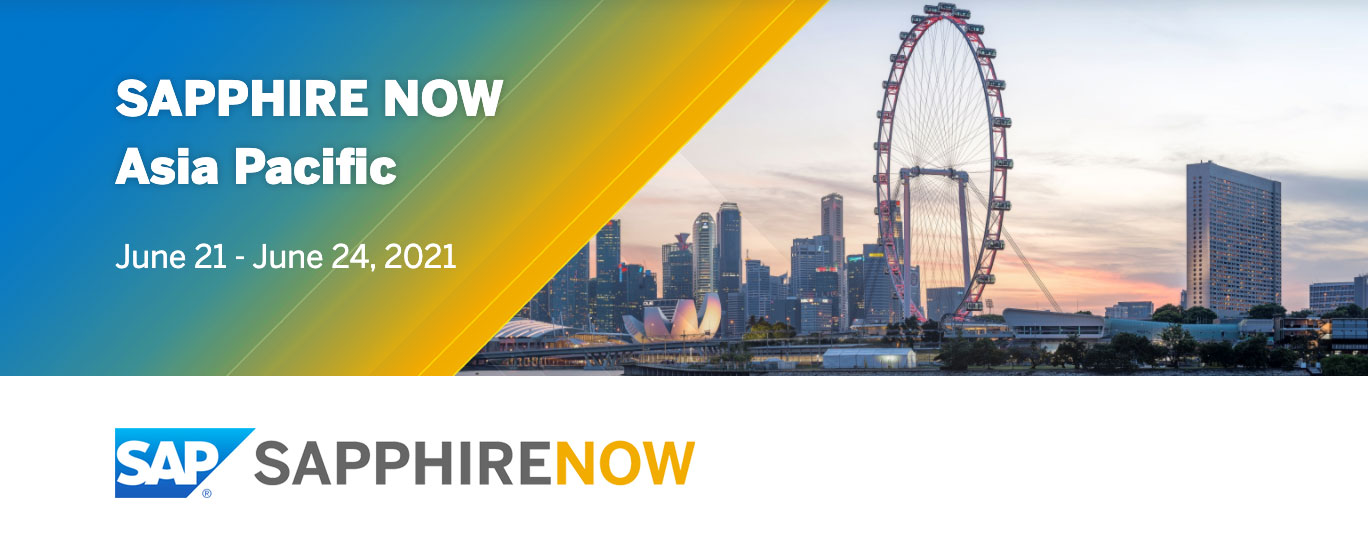 The keynote presentation from SAP CEO Christian Klein on June 3rd will mark the beginning of SAP SAPPHIRE NOW Reimagined 2021 digital event and continue throughout June and July with weekly SAPPHIRE NOW Regional Events.
For the Asia Pacific, the event will take place from June 21st to June 24th. The four-day-long virtual event will feature experts who will provide the attendees the right perspectives and insights into the industry. Participants attending the event will get to learn about major SAP and industry topics such as the rise of resilient and resurgent SMBs in India, business sustainability in the Asia-Pacific region, how SAP runs, what SAP's Business Networks can provide to businesses, and much more.